:*¨¨*:•..•:*¨¨*:•..•:*¨¨*:•..•:*¨¨*:•..•:*¨¨*:•..•:*¨¨*:•.•:*¨¨*:•.•:*¨¨*:•.•:*¨¨*:•
Please add my shop as a ♥FAVORITE♥ so you can find me!
•:*¨¨*:•..•:*¨¨*:•..•:*¨¨*:•..•:*¨¨*:•..•:*¨¨*:•..•:*¨¨*:• .•:*¨¨*:•.•:*¨¨*:• .•:*¨¨*
~Sewing~Quilting~Embroidery~etc~
~History thru Newspaper and Magazine Clippings~
If you enjoy "The Pickers" and History Channel...you'll love this collection...
1000 vintage items preserved and sold on CD ROM. These files are Adobe PDF scans.
This CD contains clippings, advertisements, patterns, and articles from vintage newspapers and a few magazines. Please scroll down to see all 5 sections. This is an unbelievable collection. The pictures shown are a tiny fraction of the contents. This collection is fun and educational, and full of historical tidbits. As you scroll down, you will see the list is almost endless...
Thank you to everyone who took the time to save these clippings over the years so that we can have them today.
(1) Quilt pattern clippings and supplies needed to make quilts - None of these are full sized patterns. Some are small clippings from classified sections of vintage magazines and newspapers. Others are larger advertisements. All labeled, many dated... all selected because they were interesting!
The main focus of this section is advertisements for quilt patterns. Based on each pattern, we chose the scanning method which produced the best results for you. Over half the items on the CD are advertisement items.
In addition to quilting, embroidery and other household sewing advertisements are included. Again, none of these are full sized patterns. Examples of 3 of the items below. Many supporting items you need for sewing and crafts are also included (includes a variety of supplies - yarn, scissors, sewing tables...)
Advertisements - These show vintage ads... Very interesting...fun to read, and nostalgic.
$100 Quilt Pattern - 1936, Acorn and Oak Leaf, Add a Square Tablecloths 1958, Afgan - Play of Colors, Alphabet #1327, American Heritage Quilt 1958, Angel and Christmas Tree 5725, Animal Quilt For a Child, Animals - Appliqué or Outline 1923, Ann's Scrap Quilt 600, Antique Quilt - Picture From 1930s, Appliqué Design for Bedspread, Appliqué Designs for Quilts, Appliqué Hollyhock Motifs, Appliqué Motifs 1923, Appliqué Motifs for Children's Clothes, Appliquéd Flower Pot 1085, April Showers, Arrow Points, Art Needlework the Ideal Christmas Gift 1928, Attractive Appliqué Designs, Autumn Leaf Inspires Quilt of Patchwork, Baby Layette 1941, Basic Quiltmaking Book, Basket Appliqué Quilt 935, Basket Design in French Knots, Basket Motifs for Quilts, Basket of Flowers Pillow Top 1933, Basket of Flowers Table Cloth 1936, Basket of Flowers, Basket Quilt 1913, Basketry and Weaving 1931, Bazaar Gift Pattern Collection - 1938, Bears Paws, Beautiful Bucilla Needlework 1958, Bed of Lilies, Bedding Sale, Bedspreads and Curtain, Bicentennial Quilts Book Advertisement, Bicentennial Quilts, Bird Cage Cover 1932, Black Rayon-Satin Pillow 679N, Blocks and Bars 1943, Blue Birds for Cross Stitch Linens, BlueBird Towels 626 1960, Book of 420 Quilt Designs 1905, Boston Commons and Cross Purposes, Botany Yarn 1950, Braided Elastic 1931, Brides Quilt 644, Bucilla Embroidery 1927, Bunnie-Butterflies Quilt, Butterfly Applique Pattern 927, Butterfly Appliqués 1933, Butterfly Design for End Table 1932, Butterfly Quilt Block 1930, Butterfly Quilt C2839, Butterfly Scrap Bag Quilt, Cabin-in-the=Cotton, Capitol T Quilt, Card Table Cover 1928, Carolina Favorite 638, Carriage Robes and Pillows, Centerpiece with Wild Rose Motif 1915, Chair Set - 1932, Chanticleer (72x87), Charming Kitchen Ensemble 1958, Charming Mill Wheel Quilt, Checkered Star 624, Cherry Blossoms, Cherry Ripe, Chief The, Childs Rug 1931, Choose Your Design Now - Laura Wheeler 1933, Chrysanthemum 555, Churn Dash Quilt, Circling Swallows 543, Cleaning - Duster ~Broom, Clothes Pin Bag 1931, Colonial Basket 5072, Colonial Pillow for Appliqué Embroidery 1931, Colonial Rug Weaving 1931, Colorful as the Rising Sun, Colorful English Crewel Work - 1933, Compass Quilt 1913, Conventional Tulip, Cornucopia, Country Gardens, Cozy as a Kitten 7379, Crazy Pieces, Crewel Embroidery 1974, Crib Quilt 1939, Crib Quilt 7209 1955, Crochet - Old Designs Brought Back, Crochet 702, Crochet 7458 Rose Tablecloth 1960, Crochet Baskets, Crochet Bedspread and Shaw, Crochet Butterfly and Rose, Crochet Doily Placemats, Crochet Dutch Panholder, Crochet Gay Rug, Crochet Jacket 1398, Crochet Lace Tablecloth in Heirloom Design 1940, Crochet Nice Spring Sparkle Hat Bag, Crochet Patriotic Eagle 6817, Crochet Patterns 1935, Crochet Pineapple Potholders, Crochet Pinwheels, Crochet Plus Embroidery Baby, Crochet Potholders, Crochetcraft 1923, Crocheted Bedspreads Book 1933, Crocheted Rugs New Ideas 1933, Cross Stitch Designs in Shades of Blue 1939, Cross Stitch Dutch Towels, Cross Stitch is Always Decorative 1933, Cross Stitch Sampler 1933, Cross Stitch Silhouette 1931, Cross Stitch Spray, Cross Stitch Summer Bouquet, Cross Stitch Vegetables, Cross-Stitch Gardens, Crossed Canoes, Crossword Puzzle, Cutwork Embroidery 1933, Cutwork for Splendor, Dancing Daffodils, Design Dates Back to the Revolution - at Which Time it was Pieced with Each Block in a Color Scheme of its Own, Design for Bedspread 973, Design for Cross-Stitch Relief, Design for Darning Stitch 1248, Design for Motifs and Border, Designs for Cutwork and Baby Items, Designs for Scarfs, Dew Drop, Dictionary of Embroidery Stitches 1935, DMC 1933, DMC Colors - Available After War, Dogwood - Mountain Mist, Dogwood, Doily Stamped Linen 1931, Double Hearts, Double Peony 1913, Double Pinwheel 1066, Double Pinwheel, Double Wedding Bands, Double Wedding Ring 1933, Double Wedding Ring, Dream Garden 5119, Dress Goods 1932, Duck Potholders N2640, Duck Tracks, Dutchman's Puzzle, Earn Money Home Embroidering 1935, Earn Money Painting on Silks 1932, Easy on the Feet Slippers, Eisenhower Quilt 5502, Elephants Doing Dishes, Embroider Linens for Brides 1954, Embroidered Butterfly Quilt 1938, Embroidered Edgings 1949, Embroideries and Appliques for Spring Frocks and Aprons, Embroidery Easy To Do 1923, Embroidery Frame 1932, End Table Cover 1935, Engagement Ring Quilt, English Landscape 1929, Ever-Sharp 3 Piece Scissors Set 1929, Evergreen Tree Quilt 1913, Every Quilter 1933, Fabric Samples 1936, Fair Play, Famous Bridal Basket Quilt 1940, Famous Mexican Scene, Fancy Potholders, Farmers Wife Magazine Patterns - 10c, Farmers Wife Quilt 1913, Fashion Your Own Patchwork Quilts - Peter Pan Fabrics 1930, Feathered Star 561, Feathered Star, Field of Daisies, Flat Crepe 1934, Floral Bouquet, Flower Basket 2386, Flower Basket Quilt, Flower Garden - Lockport Cotton Batting, Flower of Autumn 598, Flower of Spring 660, Flower Show - Oyster Linen Dinette Ensemble 1958, Flower Sprays in French Knots, Flowers on Your Quilt, For a Boys Room, Forget Me Not, Four Gay Patches 784, Four Leaf Clover 672, Four Patch 1121, Frederick Herrschner Catalog 1928, Friendship Circle 1009, Friendship Fan 460, Friendship Knot 410, Friendship Plum - Mediterranean 1964, Friendship Plume, Fruit Baskets for Tea Towels, Full Blown Rose, Garden Beauty 591, Garden Bloom 685, Garden of Eden, Garden Sampler 1932, Gay Parrot Holder, Gay Pockets Cross Stitch and Smocking 1923, Gay Printed Percales Die-Cut for Tricky Applique Patches 1938, Gay Quilt Makes Use of Scraps, Gay Stitching for the Wall, Geometric Quilt 351, Gift for Mothers, Gifties for the Very Young 1937, Girl Scout Panel in Easy Stitches 1940, Give Dolly a New Fall Wardrobe, Glitter Vine 1958, Gold Needles 1905, Good Night 1939, Good Old Nine-Patch 146, Grandmother Clark Perforated Design for Quilt Makers, Grandmother's Star, Grandmothers Fan Quilt 1960, Grandmothers Flower Garden, Grape and Leaf Design 1933, Group of Novel and Useful Designs 1930, Guide Post, Gypsy Grail 5246 - 1934, Hala Tree, Handkerchief Bag 1933, Harrison Rose, Hearts and Flowers 1932, Hemstitcher 1935, Hemstitching Attachment 1928, Hen Potholders C9034, Hi Ho the Zoos in Town, His and Her Towels, His and Hers - Smart Towel Trend, Holland Tulip, Hollyhocks, Hollywood, Home Sweet Home Embroidery, HomeArt Crafts 1936, Homespun, Hooked Rug - Scotty Dog, Hooked Rug Features Colonial Design, Hooked Rugs - Make Your Own 1936, Hooked Rugs 1928, Hooked Rugs Lend Grace to Cottage Floors 1930, Hooked Table Mat 1932, Hoovers Stainless Steel Soleplate Iron, Horse Toy, Hot Pan Holder 1928, House That Jack Built, Imperial Fan 661, Imported Needlepoint Tapestries 1933, Indian Summer 595, Initials and Monograms 1933, Iris - Appliqué Quilt, Jack and Jill (Child's Quilt), Jack O'Lantern, Jacobs Ladder, Japanese Fan 645, Jeweled Scrap Quilt 674, Jig-Saw Quilt, Jolly Rabbit 2420, Joseph's Coat No 302, Josephs Coat 579, Josephs Coat 7062, Kate Marchbanks Dress Patterns, Kates 61 Quilting Bee and Quilt Library 1960, Kitchen Assistants 1950, Kitchen Sampler 1935, Kitchen Towels Grow Gay and Festive, Kitchen Towels with Cross Stitch Pictures, Kitten Towels Make Dishes Fly, Kittens Work for You R2914, Kitty Daily Tea Towels, Kloster Crochet and Embroidery Cottons 1910s, Knit Your Own Hobby Sweater 1964, Knitting & Crocheting Cotton 1933, Knitting Instructions, Knitting Wool 1933, Knitting Wool 31 Skeins $1 - 1935, Knitting Yarn 1939, Knitting Yarns - Cliveden 1935, Knitting Yarns 1923, Knitting Yarns 1935, Knitting Yarns 50c 1923, Lacy Crochet 5218, Ladies Art Book 1933, Lady of the Lake - Nancy Page, Lazy-Daisy Design for Motifs and Banding, Less Than a Dime Gifts, Lilac Time Tablecloth 3267 1958, Linen with Cutwork Design 1931, Lone Star (79x96), Lone Star 653, Lonestar Patchwork Quilt, Lovely Quilt is Priceless, Lucky Clover Pattern 5141, Made of but Three Simple Patches - Alice Brooks, Magnolia 562, Magnolia Blooms, Magnolia Patch Quilt, Make a Patchwork Quilt for a Gift or Profit, Make Money Selling Stamped Goods 1939, Make This Gay Quilt of Scraps, Maltese Cross, Map 1931, Mariner's Compass, Martha Washington Sewing Cradle 1933, Martha's Choice, Martha's Vineyard 1933, Martha's Vineyard, Master Tape Rules, May Morning 1935, Meet a New Crop of Baby Animals 1959, Merry Go Round Quilt 1933, Mickey Quilt Patches 1933, Missouri Star, Modish Accessories, Moonflower, More Prize-Winning Quilts by Aunt Martha, Morning Glory 919, Morning Glory, Mother Goose Crib Quilt Blocks 1928, Mother Goose Quilt, Mountain Mist - Glorify Your Bedrooms, Mountain Mist - I Copied Quilt ... Civil War 1932, Mountain Mist - In This Quilt is the Story of Pioneering 1932, Mountain Mist - Patriotic Quilts, Mountain Mist -I'm Making a Quilt Like This for Each of my Sons - 1931, Mountain Mist Always Modern is the Loveliness of an Old Time Quilt 1932, Mountain Mist Batting Advertisement, Mountain Mist Rose Trellis 1933, Mountain Mist That's One of the Heirlooms I Made Myself 1932, Mountain Mist We'll Quilt Both of Them, Mountain Star, Mr. Humpty Dumpty 5743, Mrs. Cleveland's Choice, Needlecraft Gift Book 1931, Needle Art Kit 1973, Needle Novelties, Needle Painted Game Panel, Needlecraft Dressmaking Lessons 1930, Needlecraft Magazine Patterns 1930, Needlecraft Magazine Subscription 1932, Needlecraft Magazine Subscription Gifts 1931, Needlepoint Covers w Center Motifs Ready Worked 1930, Needlepoint Footstool 1931, Needlework Catalog - Eleanor Martin 1935, Needlework Catalog 1936, Needleworkers Catalog 1938, Needleworkers Library 10c 1933, Needlework Catalog 1936, New Collection of Quilts 1940, New Designs for the Nursery, New Ironing Invention 1938, New Quilting Collection, New Testament Series, New York Beauty, Newest Quilts, News for Quilters - Quilt Fashion, Noon and Night, North-Across-The-Border Quilt 1963, Nosegay is Such a Pretty Quilt 1944, Number These Among Your Linens, Nursery Quilt Set 1923, Nursery Toys, Oak Leaf Heirloom Quilt, Odds and Ends, Ohio Rose, Oilcloth Container 1931, Oklahoma Dogwood, Old Fashioned Flower Garden 1933, Old Fashioned Rose, Old Meeting House - Wool Picture 1935, Old Mexico, Old Mill Still Lives, Old Testament Quilt, Old-fashioned Appliqué Quilt 1930, Old-fashioned Flower Garden 1933, Only Three Pattern Pieces in This, Orange Peel 609, Out Door Togs - Hat and Mittens 1938, Outline and Cross Stitch Motifs 1923, Outline Figures 1923, Painted Poppies, Pair of Patchwork Pillows 1940, Pansies A-Bloom on a Quilt, Pansy Chair Set, Paragon, Patch-Quilt Effect Velveteen Pillow 678N, Patchwork & Quilt Making 1932, Patchwork Pillows 1933, Patchwork Pillows, Patchwork Quilt 693, Patchwork Quilting 1933, Patchwork Remnants 1936, Patriotic Filet Eagle, Patriots Pride, Peasant Accessories - Bag and Belt 1938, Pennsylvania Tulip, Penny Squares - Cover for Stand or Pillow 1915, Penny Squares - Scarf for Our Little Maids Dresser 1915, Peony Pattern 5176, Pick-Up Work, Pillow and Sheet Embroidery 1940, Pillow Cases 1931, Pillow Cases to Embroider, Pillow for Cross-Stitch Embroidery with Wool 1931, Pillow Slips 1933, Pillow Slips and a Towel 1931, Pillow Slips for Embroidery 1936, Pillow Slips Sale 1933, Pillow Tops for Christmas Gifts, Pillow-Slips 1931, Pine Tree, Pink Shower Quilt 1913, Pinwheel 6566, Pioneer Patch 2530, Plenty of Quilts, Poinsettia (80x96), Poinsettia, Pomegranate, Poppy Design 2003, Potholder - Birds to Protect the Hands, Potholder - Three Bears All Set for War in the Kitchen, Powder Puff or Yo Yo Pillow 1933, Prairie Quilt, Prayers in Verse for Children, Pretty Pansy Quilt, Princess Feather, Priscilla Books Teach How 1935, Priscillia Book 1933, Progress Quilt Kit, Proud Peacock for Panel or Spread 2393, Punch Work Chair-Set 1932, Puppy Towels Make Dishes Fly, Queen of the May 665, Queens Favorite, Queens Pride 678, Quilt and Quilting Patterns, Quilt Batting 1935, Quilt Block 719N 1933, Quilt Block Sale, Quilt Blocks 1931, Quilt Books, Quilt It As You Piece It, Quilt of Official State Flowers, Quilt Pattern N2524 - 1941, Quilt Pieces 10c - 1936, Quilt Pieces 165 1933, Quilt Pieces 1933, Quilt Pieces 1935, Quilt Pieces 25c 1933, Quilt Pieces 2lbs $1 - 1933, Quilt Pieces, Quilted Counterpane, Quilted Pillow 1928, Quilting Designs Grandmother Clarks 1932, Quilting Hoops 1933, Quilting is Popular, Quilting Pattern 280, Quilting Patterns 2474, Quilts A Grand Collection, Quilts Worthwhile 1937, Raggedy Ann and Andy, Rainbow Appliqué Quilt Blocks $1.35, Rainbow Appliqué Quilt Blocks 1933, Rainbow Quilt Blocks Embroidery 1930, Rainbow Quilt Blocks, Rainbow Square 656, Ready Made Tinted Shopping Bag 1930, Red-E-Cut Quilt Patches, Remington Scissors - 1931, Remnant Store 1936, Ring Around the Posies, Robbing Peter to Pay Paul (80 x 96), Rocky Road to California, Rocky Road to Dublin, Rolling Stars, Roosevelt Rose, Rose and Trellis, Rose of Sharon 1932, Rose Tree, Rose Trellis, Roses for Your Cutwork, Rug Hot Plate Mats, Rug Yarn Free 1932, Rugs You Can Make, Scalloped Edings in All the Needed Sizes, Scotch Plaid, Scotch Square Quilt 1913, Scotty Dog - Bag 1933, Scrapbag Potholders 258, Sea Wings to Glory, Seasons Pillow Sensation, Sell Dress Goods 1933, Sell Stamped Art Embroidery 1939, Service Sheets 1931, Sewing Cabinet 1933, Sewing Center, Sewing Table 1949, Shaded Trail 552, Shadow Trail, Ship Crochet 1940, Show-Off Potholders 5796 - 1957, Silk Malelasse 1934, Silk Patches 1932, Silk Quilting Patches 1935, Sleepy Time Nursery Ensemble 1958, Slumberland, Small Appliqué Motifs 1923, Small Appliqué Pockets 1923, Smart Needlework for the Home 1938, Smoking on Sewing Machine 1930, Snow Crystal Is Two-Material Quilt, Snow Crystals (79 x 96), Snow Crystals, Snowball 446, Snowball Wreath 579, Snowbound, Soft Baby Blanket ~ Colonial Lady Appliqué Pillow Slips ~ Beverage Set 1938, Spring Fix-Up Time!, Spring Wreath, Springtime, Stamped Appliqué Bedspread 1933, Stamped Shopping Bag 1933, Star and Crescent, Star and Diamond Quilt Blocks 1936, Star Bouquet 2520, Star of Bethlehem 1936, Star of Spring 1162, Star of the Bluegrass, Star of the West 5124, State Bird Quilt Blocks 1936, State Bird Quilt Stamped in Colors - 1938, State Bird Quilt Stamped in Colors, State Flower Blocks 1936, Strawberry Cross Stitch, Suede Purse 1928, Suggested By Cut-Out Puzzle 1933, Summer Wreath, Sun Bonnet Babies Quilt 1933, Sunbonnet Charm 1950, Sunbonnet Sue March 20 1937, Sunbonnet Sue Overall Bill 1936, Sunbonnet Sue Quilt, Sunbonnet Sue w Sunflower 5610, Sunburst Doily 197, Sunburst Quilt and Silhouette Pillows - patterns to order - 1932, Sunburst, Sunflower, Surprise Needlework Package 1939, Surprise Package for Needleworkers 1935, Swan and Waterlily Bath Mat, Swans Grace Pool or Pillows, Sweet Peas, Swing High, Swing Low, Taffet Plaids 98c yard - 1934, Target, Tea Leaf Quilt 1913, Teddy 5594, Teddy Bear Afghan for Baby, Temperance Ball, Thanks for the Memory, Three-Patch Quilt 1956, Tinted Pillow 1931, Towel Designs, Towels for Embroidery 1931, Towels Reflect Taste, Tracing Table 1933, Trail of the Lonesome Pine, Transfer Flower Designs in 3 Colors, Transfer Fruit Designs in 3 Colors, Transfer Patterns, Tree of Life 580, Tree of Paradise (72 X 90), Tree of Paradise, Triangle Makes Mosaic Pattern for Finer Quilts, Trio of Kitchen Helpers, True Lovers Knot Quilt, Tulip Bowl, Tulip in Vase, Tulip Quilt, Tumbling Block 5502, Tumbling Blocks, Turkey Tracks, Twelve Old Favorite Quilt Designs 1939, Twinkling Star, Two-Patch Quilt 1951, Unique Patchwork Quilt 1928, United Hearts, Vase or Bowl of Flowers Doily 1915, Victory 1943, Virginia Reel, Waffle Weave, Wanted Boys Names 1933, Washington Pavement, Water Lilies, Water Lily is a Beauty 1939, Wedding Ring Tile C9363, Wedding Ring Tile, When the Handmade Gift is Welcome, White House Quilts, White House Steps 531, White Lily, Wild Ducks, Wild Rose Quilt 1913, Wild Rose, Arrowhead Pieced, Wild Rose, Willow-Ware Luncheon-Set 1933, Wind That Stole My Love, Windblown Tulip, Windflower 550, Windmill Patchwork Quilt, Window Box Design 1933, Winter is Rug Making Time, Wishing Well, Women who Knit 1935, Wonder Miniature Loom 1950, Wonder Needle for Embroidery 1923, Wonder Package 1933, Wonder Weave Handloom 1950, Wool 98c yard - 1934, Wool Picture 1939, Work for Nimble Fingers, World Without End Quilt, Wreath of Roses, Wrights Bias Fold Tape 1930, Yarn - Concord Worsted Mills 1935, Yarn Advertisements 1935, Yarn and Knitting Wools 1938, Yarn Business Invest only $3 - 1938, Yarn Direct 1935, Yarn for Rugs 1933, Yarn Free Samples 1935, Yarn Holder 1935, Yarn Puppy 7372, Yarn Samples 1939, Yarn Samples Free 1933, Yarns $2 lb 1936, Yarns - Bartlett Yarn Mills 1935, Yarns 1933, Young Mans Fancy, Zig Zag
(2) Since quilt patterns were published in rural newspapers, we found articles on food and farming attached. Sometimes the printing on the backs are just as interesting and amusing as the sewing advertisements were themselves. We had to preserve and share them!
This section also includes advertisements and clippings of farm interest, home life and general interest of the times. We include over 50 of them on the CD.
How about that checkerboard cake-pan set from a 1930's advertisement- didn't you think that was a "newly" invented gadget? Not so! It's in this collection of ads.
Farm, Home Life and General Interest of the Time: Automatic Cookie Press 1936, Bear Cat Grain Mill 1936, Best Poultry Paper 1936, Bird - What's My Name, Black Leaf Worm Powder, Blister Beetle, Book of Fruits Advertisement, Breakfast Food - Uncle Sam Laxative 1939, C-A Worm Capsules 1936, Can Scours in Calves be Prevented 1936, Candy Making 1931, Canned Baked Apples, Canning Book 1935, Canning Jar Rubbers 1930, Canning Time Help, Checkerboard Cake Pan Set 1933, Combination Radio and Bookcase 1941, Constipation - Intestinal Sluggishness, Corn Bread Mix, Corn Specialties 1933, Corps Needs 65,000 Student Nurses, Cow Explains Herself 1928, Crow Watchdog, Cut Me Apart and Put Me Together Again, Dieters Delight 1933, Dinner Menus 1933, Eggs and Some Other Summer Meats 1929, Entertaining Guests in February 1933, Farm Journal Clubs 1905, Feeding New Grain, Few Menus for Fifty 1933, Fish in the Salad Bowl 1937, From the Garden, Fruit Jars Must Stay Sealed - 1933, Girl Carrying Food on Back 1933, Girl Carrying Milk 1933, Give This Bread a New Name, Glass of Water Before You Eat 1910s, Gown's the Thing 1915, Great Future in Farm Chemistry 1934, Halloween Refreshments, Hand Beautifies You May Like 1936, Hay Chopping, Home Made Candy 1933, Ice Cream Heart 1935, If You Don't Like Farming Be a McNess Man 1936, Karo Energy Food for Men 1936, Karo Syrup, Kerr Canning Jars 1940, Kills Bed Bugs 1932, More Eggs or Your Money Back 1936, More Money in Frogs, Morton Salt 1938, Nitrogen for Big Yields 1955, Old Raincoats 1913, One Way to Train a Husband 1915, Overtaken by Stork (Baby), Oyster Shortcake 1927, Pilot Brand Oyster Shell 1936, Poem - Papas Kiss 1905 Farm Journal, Poem - The First Wild Asters 1933, Policy Execution Program 1955, Poultry and Farm Classifieds 1941, Raise Frogs 1936, Recipe Booklet 1933, RITZ New Vegetable Oil Wave, Rural Schools Bulletin 1936, Scientists Tell Why Helen Keller Couldn't Hear Caruso Sing 1910's, Seeds Grown by a Woman 1931, Shirley Temple Doll, Soil Organic Matter, Strawberry Shortcake Like Mother Used to Make 1928, Successful Canning 1932, Tomato and Pineapple Jam, Trap For Young Boys to Make 1905, Tree Without Soil, Vegetable Compound 1932, Vegetable Plate Good 1933, Vegetable Plates Need Protein Added, What Three Cans of Salmon May Mean to You 1931, Winter Days - Farm Life Poem 1905, Wood Owl Hanger, Woodworking Novelties, Worms Rob You of Egg Money.
(3) Sewing through history - A little of everything. A few very small blurbs of text - maybe a small quilt poem. But many longer and articles and other writings too. Articles on sewing and household craft related themes.
Articles and helpful hints range from a crochet stitch to keeping lace edging smooth. Over 100 articles - I have chosen a few ones that are longer (partially pictured) and of interest to me. Many are shorter than these 2 pages selections.
Articles include- Another Edging 1914, Answered by the Editor Sept 1933, Appliqué Work 1913, Attractive Finish 1914, Baby in Rabbit Blanket 1937, Bernina Sewing Machine, Bridal Bouquet Quilt Kit 1939, Buttons, Buttons! 1913, Canvas Embroidery 1933, Chair Sets in Sampler Fashion 1933, Charming Border in Mexican Drawnwork 1930, Choose a Needle case for Your Sewing-Basket 1929, Colonial Quilt Enters the White House - 1929, Coloring a Quilt with Crayons, Cottage By The Sea, Covers for Your Toast 1930, Crayon Decoration for your Dutch Kitchen 1929, Crib Quilt for baby, PJs Slipper Rabbit Doll for Children, Crochet - Hollywood stars take up new fad 1941, Crochet - No Idle Hands 1941, Crochet - Veronica Lake 1941, Crochet Edge How To 1933, Crochet Hats-Sweaters are High in Style 1941, Crochet Models 1941, Crochet Patterns 1933, Crochet Reproduction Navajo Ceremonial Blanket, Crochet Roll Stitch 1932, Crochet Unbreakable Homemade Toys 1931, Dallas Star, Decorative Motifs are Easily Crocheted 1941, Democratic Donkey Quilt 1936, Detroit News Leaflet Service, Directions for Stitches in Crochet 1930, Embroidery Club for Girls 1933, Embroidery Club for Girls 1934, Embroidery Club for Girls 1935, Embroidery Club for Girls 1936, Embroidery Stitches, Fancies in Felt 1932, Fashion Clipping Saving 1933, Finish as You Cut 1939, Flower Pictures are Popular, For the Little Ones Bed 1936, For the Silk Stocking 1913, For Those Who Crochet 1913, Foursome of Capacious Knitting Bags 1934, French Bouquet Quilt 1933, Garden Gay with Tulips 1935,Garfield-Arthur Quilt 1880, Gay Posies on a Quilted Coverlet 1934, German Needlepoint Sampler 1719, Handy Woman Can Make Own Stencils for Quilt Patterns with Cardboard and Pencil, Hay Quilts 1913, How the Christmas Tree Quilt was Born, Ideas in Furniture Have Changed 1933, Influence of Black in Colored Embroidery 1916, Initialing 1914, Junior Needlecrafters 1939, Kansas Troubles Quilt - 1930, Keeping Lace Edging Smooth 1933, Knitting Lace 1933, Learn Your Letters 1935, Linen Accessories 1936, Linen Book Protector 1933, Linens That Are Decorative and Easy to Do 1930, Linens to Harmonize with Italian Pottery, Little Bear - What Now 1936, Luncheon Sets 1913, Macramé Work 1913, Make Curtains Colorfully 1927, Make it in Two Parts, Make Patchwork Quilts 1927, Making a Rug by Knitting 1933, Making of Hooked Rugs 1933, Moss Stitch 1930, Mrs. Herbert Hoover's Colonial Quilt - 1926, Needlecraft 1933, Needlecraft Cover July 1939, New and Distinctive Accessories for the Home 1930, Nunda Lodge Quilt 1870, Pan Handling Becomes a Pleasure 1928, Patchwork For Quilted Coverlets or Bedspreads - 1935, Patchwork for Quilts and Cushions in Quaint Oldtime Designs 1930, Pleasant Visit to Needleland 1939, Poem - A Crazy Quilt, Poem - Beauty, Poem -Friendship Quilt, Poem - From the Song Patchwork, Poem - Laura Coates Reed, Poem - Life, Poem - My Mothers Quilts, Poem - Old Quilt, Poem - Patchwork Quilt 1935, Poem - Smith, Poem - The Patchwork Coverlet, Political and Campaign Quilts in Kentucky, Polka Dot Bedding, Popular Designs in Patchwork 1930, Princess Feathers, Protective Mats 1933, Quaint Charm of Patchwork Pillows - 1930, Quilt Contest News 1932, Quilted Valentine Coverlet 1933, Quilting Comes to the Table 1940, Quilting Notes 1935, Quilts - No two completed designs are the same, Rainbow Towel Shower 1932, Reception Bouquet Quilt 1936, Refreshment Set 1933, Remove Printing From Flour Bags 1933, Rugs From Silk Stockings 1930, Scenic Cushions 1930, Shrink Yarn 1913, Simply Embroidered Outdoor Things for the Wee One - 1926, Star in Knitting Directions 1930, Star Quilt and Maker, Stitch - Appenzell 1930, Stitchery with Shaded Floss 1933, Storing Patterns 1933, Summer Sunnyalls 1932, Swastika Quilt Pattern is Designed to Use Up Large Pieces of Left-Over Cloth, Symbolic Birthday Cushions - 1931, Trapunto, Up-to-Date Patchwork 1916, Water Lily Bath Mat 1932, What Other Needleworkers Have Found Out 1930, What Other Needleworkers Have Found Out - Oct 1930, Wild Duck is the Name of New Pattern Taken Up by Nancy Page's Quilt Club, Wild Roses Wreathe a Coverlet 1934, Wood Bead Bag 1935, World Fair Quilt Winner 1940.
(4) Full Sized Patterns for Sewing and Home Crafting - always a bonus when you find a full sized pattern in a vintage publication! Here are some assorted ones found in a gigantic lot at an estate sale. A wide assortment of patterns we felt should be saved and shared.
Full sized pattern clippings - A-M Embroidery Letters, Attractive Design for a Handkerchief Case - 1915, Bread Tray Cover 1913, Briar Roses in Filet Crochet, Candlewicking - Rooster, Candlewicking Flower, Circus for the Wee Ones Party, Clown w Balloons, Cockatoo in Filet-Crochet 1930, Cool Idea for a Summer Party, Crochet Dainty Trims 1931, Crochet Spider Webs and Diamonds 1950, Crochet Wool Hat 1940, Cross Stitch Designs 1936, Cross Stitch Design 1939, Cross Stitch Patterns Group, Dainty Miss as Place Card - 1941, Daisies in a Graceful Setting, Designs for the Needlewoman 1915, Doily Tracing, Elephant in a Decorative Role, Elephant May Be Painted on Many Gifts 1934, Embroidery Design 1910s, Embroidery Stitch Practice Guide, Flower Blossom, Flowers and Leaves Embroidery 1915, For Your Oriental Luncheon, Friday, Garden Fruit Linens 8 designs, H, Initials for Handkerchiefs 1915, Last Half of Embroidery 1910s, N-Z Embroidery Letters, Off We Go To Town, Posy on Parade 1931, Radish Appliqué 2, Skier, Spray for Fancywork - 1915, Square Insert 1915, Star of Hope, Three Styles of Border Decoration 1939, YZ Embroidery.
(5) Pennsylvania Dutch Designs- Patterns for Painting or Inspiration for General Craft Use - 16 folk art designs from the 1940s and 1950s. These classic designs are rare and interesting.
Keep checking my new listings... I am making new handbags and cat toys, etc. etc. daily. I'm excited by some of the ideas I have for future projects.
ENTER MY SHOP HERE ===>
https://www.etsy.com/shop/PEARLSandPATCHWORK
:*¨¨*:•..•:*¨¨*:•..•:*¨¨*:•..•:*¨¨*:•..•:*¨¨*:•..•:*¨¨*:•.•:*¨¨*:•.•:*¨¨*:•.•:*¨¨*:•
Please add my shop as a ♥FAVORITE♥ so you can find me!
•:*¨¨*:•..•:*¨¨*:•..•:*¨¨*:•..•:*¨¨*:•..•:*¨¨*:•..•:*¨¨*:• .•:*¨¨*:•.•:*¨¨*:• .•:*¨¨*
Check out
https://www.etsy.com/shop/PEARLSandPATCHWORK?section_id=7797698&ref=shopsection_leftnav_4
for my quilting, Barbie and Skipper, and crochet patterns.
Take a look at
https://www.etsy.com/shop/PEARLSandPATCHWORK?section_id=10765602&ref=shopsection_leftnav_5
for my fleece blankets.
And see my handmade cat toys at
https://www.etsy.com/shop/PEARLSandPATCHWORK?section_id=5372356&ref=shopsection_leftnav_1
Made with my homegrown catnip. The cats love it!
Learn more about the shop and process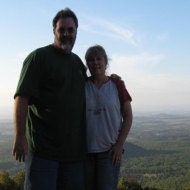 Lois Dunn
1000 Historical Ads, Quilting and Sewing Patterns, Embroidery Patterns, and Pennsylvania Dutch Designs on CD, # History of Sewing, # Quilt
---
Listed on Oct 1, 2016
2210 views