Kindle Cases / Nook Cases / Kobo Cases / eReader Cases
>>>>><<<<<>>>>><<<<<>>>>><<<<<>>>>><<<<<>>>>><<<<<>>>>><<<<<
This sleek + protective sleeve is just what your eReader needs.
Our Techees are sized to perfection to create the perfect fit for your eReader.
Beautiful fabric to keep it looking good and a 1/8" layer of stiffened interfacing to keep it safe.
They are designed for a snug fit, so you wont have to worry about your device slipping out.
We test each of our Techee Sleeves on our own eReaders prior to shipping them out.
Our eReader Techees will cover your entire eReader Device
The Techee dimensions are designed around the Length, Width, AND Depth of the eReader devices. All of our Techees are Made-to-Order so the size varies for each device.
Appearance may vary slightly due to fabric pattern
More eReader Cases:
https://www.etsy.com/shop/RogueTheory?section_id=6673412&ref=shopsection_leftnav_2
>>>>><<<<<>>>>><<<<<>>>>><<<<<>>>>><<<<<>>>>><<<<<>>>>><<<<<
Our Zippered Pouches are the perfect way to stash your plugs + cords:
http://www.etsy.com/shop/RogueTheory?section_id=6448418
Love this case but want to see it in another fabric? Contact Us
>>>>><<<<<>>>>><<<<<
www.rogue-theory.com
>>>>><<<<<>>>>><<<<<
Device Model/Size Reference:
KINDLE:
Kindle Paperwhtie, 3rd Gen (6.7" x 4.6" x 0.36") - 2015
Kindle Paperwhite, 2nd Gen (6.7" x 4.6" x 0.36") - 2013
Kindle Paperwhite , 1st Gen (6.7" x 4.6" x 0.36") - 2012
Kindle 7, Touch (6.7" x 4.7" x 0.40") - 2014
Kindle 5 (6.5" x 4.5" x .34") - 2012
Kindle Touch (6.8" x 4.7" x 0.40") – 2011
Kindle 4, Button (6.5" x 4.5" x .34") – 2011
Kindle 3, Keyboard (7.5" x 4.8" x 0.34") - 2010
Kindle 2, Keyboard (8.0" x 5.3" x 0.36") - 2009
Kindle 1, Keyboard (8.0" x 5.3" x 0.8") – 2007
Kindle Voyage (6.4" x 4.5" x .30") - 2014
Kindle Fire, 5th Gen (7.5" x 4.5" x .5") - 2015
Kindle Fire, 2nd Gen (7.44" × 4.72" × 0.45") - 2012
Kindle Fire, 1st Gen (7.48" × 4.72" × 0.45") - 2011
Kindle Fire HD 10", 5th Gen (10.3" x 6.3" x .3") - 2015*
Kindle Fire HD 8", 5th Gen (8.4" x 5.0" x .3") - 2015
Kindle Fire HD 6", 4th Gen (6.3" x 4.1" x .4") - 2014
Kindle Fire HD 7", 4th Gen (7.5" x 5.0" x .4") - 2014
Kindle Fire HD 7", 3rd Gen (7.5" x 5.0" x 0.42") – 2013
Kindle Fire HD 7", 1st Gen (7.6" x 5.4" x 0.4") - 2012
Kindle Fire HD 8.9", 2nd Gen (9.45" x 6.3" x .35") - 2012*
Kindle Fire HDX 8.9", 4th Gen (9.09" x 6.22" x .31") - 2014*
Kindle Fire HDX 8.9", 3rd Gen (9.09" x 6.22" x .31") - 2013*
Kindle Fire HDX 7", 3rd Gen (7.3" x 5.0" x 0.35") – 2013
Kindle DX 9.7", 2nd Gen (10.4" x 7.2" x .38") - 2010*
NOOK:
Nook Glowlight Plus (6.4" x 4.7" x .34") - 2015
Samsung Galaxy Tab 4, Nook 10.1" (9.58 "x 6.94" x .31") - 2014*
Samsung Galaxy Tab 4 Nook 7" LCD (7.36" x 4.25" x .35") - 2014
Nook GlowLight (6.5" × 5" × 0.42") – 2013
Nook HD Plus (9.46" x 6.41" x .45") - 2012*
Nook HD 7" (7.65" x 5.0" x .43") - 2012
Nook Simple Touch Edition with Glow Light (6.5" x 5.0" x .47") - 2012
Nook Tablet (8.1" x 5.0" x 0.48") - 2011
Nook Simple Touch Edition (6.5" x 5.0" x .47") - 2011
Nook 1st Edition (7.7" x 4.9" x 0.5") - 2009
NookColor (8.1" x 5.0" x 0.48") - 2010
KOBO:
Kobo Glo HD (6.2" x 4.5" x 0.4") - 2015
Kobo Aura H2O (7.4" x 5.0" x .38") - 2014
Kobo Aura HD (6.91" x 5.05" x 0.46") - 2013
Kobo Aura (5.9" x 4.48" x 0.31") - 2013
Kobo Glo (6.2" x 4.5" x 0.4") - 2012
Kobo Mini (5.2" x 4.0" x 0.39") - 2012
Kobo Arc (7.44" x 4.72" x 0.48") - 2012
Kobo Vox (7.57" x 5.06" x 0.53") - 2011
Kobo 2, Touch Edition (6.5" x 4.5" x 0.4") - 2011
Kobo 1, 1st Edition (7.2" x 4.7" x 0.4") - 2010
SAMSUNG:
Galaxy Tab 3 / Galaxy Tab 7.0 (7.4" x 4.37" x .39") - 2013
Galaxy Tab 2 / Galaxy Tab 7.0 (7.63" x 4.82" x .41") - 2012
Galaxy Tab 1 / Galaxy Tab 7.0 (7.48" x 4.74" x .47") - 2010
GOOGLE:
Nexus 7, 2nd Gen (7.87" x 4.48" x .34") - 2013
Nexus 7, 1st Gen (7.82" x 4.72" x .41") - 2012
Learn more about the shop and process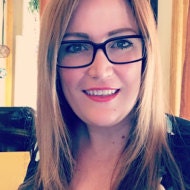 Kim
Kindle Oasis Case / Kindle Paperwhite Case / Kindle Voyage Case / Kindle Paperwhite Sleeve - Manhattan
Overview
Handmade item
Material:

fabric

Made to order
Ships worldwide from

United States

Feedback: 3980 reviews
Favorited by: 81 people
Listed on Aug 28, 2016
2448 views