A lovely porcelain Easter egg stamped with an individual name and jolly spring-time flowers, then strung from earth-friendly hemp string.
Whenever I make personalised decorations I always make a spare in case of the occasional kiln disaster, and this listing is gives you the chance to snaffle up one of these spares at an absolutely bargainous price. Normally they cost £10 so it's a real saving!
I have listed below the current names and their colours, so have a look and if you get lucky, buy it fast before someone else does! Just let me know which name you would like in the 'message to seller' field at checkout.
If you can't find what you're after, I can make one especially for you (at the regular price of £10). Here's the listing
http://www.etsy.com/listing/68438823/personalised-porcelain-easter-egg,
or convo me with your choice of name and colour.
Egg size: 5.3 cm (2 and one eighth inches) high and 4 cm (1 and a half inches) across, not including string.
NAME .........................COLOUR
ABIGAIL......................Pink Grapefruit
ADAM..........................Blue x 2
ALEX...........................Blue
ALEX...........................Pink Grapefruit
ALFIE..........................Blue
ALFIE..........................Green
ALICE..........................Pink Grapefruit x 2
ALICE..........................Purple
AIMEE.........................Pink Grapefruit
ANDREW....................Blue
ANNABEL...................Purple
ANNABELLE...............Pink Grapefruit x 2
ASTALA.......................Yellow
AUSTIN.......................Blue
BENJAMIN..................Blue x 2
BILLY...........................Green x 3
BILLY...........................Yellow
BILLY...........................Blue
BLAISE.......................Pink Grapefruit
BRANDON..................White
BUMP..........................Blue
CARLA........................Yellow
CARIS.........................Purple
CHARLES...................Blue
CHARLOTTE..............Yellow
CHRISSY.....................Pink Grapefruit
CONNIE......................Purple
CRISTINE...................Pink Grapefruit
DAVID.........................Green
DAVID..........................Yellow
DJANGO.....................Purple
DOM...........................Blue
EDI..............................Blue
EDIE............................Purple
ELLA...........................Pink Grapefruit
ELLIOT........................Blue
ELLA............................Purple
ELSA...........................Pink Grapefruit x 2
EMIL............................Blue
EMILIANO...................Blue
EMILIE.........................Pink Grapefruit
EMILY..........................Purple
ESME..........................Purple
ESME..........................Yellow
ESTER........................Pink Grapefruit x 2
EVA.............................Pink Grapefruit
EVELYN......................Pink Grapefruit
EVER..........................Green
EVIE...........................Pink Grapefruit
EWAN.........................Green
FINLEY........................Blue
FLYNN........................Blue
FRED..........................Blue
GABRIEL....................Blue
GABRIELA.................Pink Grapefruit
GERDA.......................Lilac
GLENN.......................Green
GRAMIA.....................Green
GRANDAD.................Blue
GRANDAD.................Yellow
GRANDMA.................Blue
GUY............................Blue
HARRY......................Blue x 2
HARRY......................Yellow
HELEN......................Yellow
HELENA....................Pink Grapefruit
HOLLIE......................Pink Grapefruit
HUXY.........................Purple
INES..........................Pink Grapefruit
INES..........................Yellow
JACK.........................Blue
JACK.........................Green
JACK.........................Yellow
JACOB.......................Blue
JAIME........................Pink Grapefruit
JAMES.......................Blue
JAMES.......................Green
JAMES.......................Yellow x 2
JEAN.........................Yellow
JELLA.........................Pink Grapefruit
JENSEN.....................Blue
JENSEN....................Green
JESSICA...................Purple
JOE............................Blue x 2
JOEL.........................Blue
JOHNNIE..................Blue
JONNO.....................Green
JULIE........................Pink Grapefruit
KATHLEEN...............Green
KATIE.......................Yellow x 2
KITTY........................Purple
KLOE........................Pink Grapefruit
LARA........................Yellow
LEO..........................Green
LIZA..........................Pink Grapefruit
LOUIS.......................Blue x 2
LUCCA.....................Blue
MARK.......................Yellow
MAMA......................Yellow
MARIE.....................Purple
MARY.......................Blue
MOUSE...................Blue
MAMMY....................Pink Grapefruit
MUMMY...................Yellow
NADINE....................Purple
NICK........................Green
NOAH......................Blue
NOAH......................Green
OLIVER....................Green
OMI.........................Y.ellow
OPI..........................Green
OSCAR....................Blue
OSKAR.....................Green
OTIS..........................Blue
PAPA........................Blue
PENNY......................Purple
PHAEDRA................Purple
PHOEBE..................Pink Grapefruit x 2
QUINN.....................Blue
REBECCA................Yellow
RUBY........................Pink Grapefruit
RUBY.......................Purple
SAM.........................Blue x 2
SAMUEL...................Blue
SARA........................Yellow
SELMA.....................Pink Grapefruit
SIMEON...................Blue
SOFIA......................Pink Grapefruit
SOPHIE....................Yellow
STANLEY..................Blue
STEF.........................Lilac
SUNNY......................Green
TAYA.........................Pink Grapefruit
TEDDY.....................Blue
TEDDY.....................Green
THEO.......................Blue
THOMAS..................Blue x 2
THOMAS..................Green
TORI.........................Purple
TRISTAN..................Green
VERENA...................Pink Grapefruit
WAYNE.....................Blue
WILLY.......................Green
YVONNE..................Lilac
ZANE........................Blue
ZARA.......................Purple
Learn more about the shop and process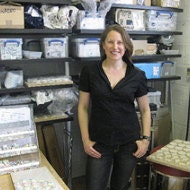 Jo Heckett
SALE LUCKY DIP, Personalised Porcelain Easter Egg Decoration
Overview
Handmade item
Materials:

porcelain, hemp string

Ships worldwide from

United Kingdom

Feedback: 541 reviews
Favorited by: 349 people
Listed on Jul 14, 2016
4937 views