12oz of our Liquid African black soap with patchouli.
African black soap has been used for centuries for many different skin conditions, it's great for all skin types, it's also a wonderful shampoo for all hair types especially dreadlocks as it leaves no residue and some folks will tell u it aids hair growth!
Our patchouli black soap is made with only the finest essential oils this is a wonderful scent it's not too strong like some patchouli scents.
If you're looking for a one stop product this is it! You can use this head to toe! And guys needn't fear this scent no florals here bub and this is no sissy patchouli. this smells delicious for guys and gals alike! what guy wouldn't love to have one product that does it all? Not to mention this is actually good for your hair and skin!
African Black Soap when liquefied is very thin this doesn't mean you need to use very much, a very lil bit goes a long way! This isn't a watered down version that you'll find around the net for literally twice the price oh no this is the real deal!
Always shake well before use!!
this product is 100% natural, vegan, halal, my black soap comes straight from Africa, Senegal to be exact and i take pride in knowing I'm helping to support another small business owner and the folks over there who make the soap!
Our African black soap shampoos do not contain any castile soap, glycerin, panthenol (or other preservatives),sulfur, fragrance oils, or any other nasty stuff that you will commonly find in other black soap shampoos on the net. Do not be fooled by sellers that call their shampoos things like "pure" and "all natural" when in fact some of these ingredients are far from the scope of natural. You will find nothing in our black soap shampoo except Authentic African black soap, water, and essential oils. When you purchase our products you can rest assured that you are getting a very pure and natural product. I take a lot of pride in bringing the very best ALL NATURAL products to my customers.
This is not like the drug store shampoos you might be accustomed to its very thin but very powerful, a little goes a long way in most cases!
Always shake well before use and its better to start at the scalp and lather out!
vital goods products are
- all natural
- vegan friendly
- Halal
- organic
- paraben free
- petroleum free
- preservative free
- SLS free
- NOT tested on animals
- Ideal for all skin and hair types
Want your item packaged in a box? purchase a priority box upgrade here.
https://www.etsy.com/listing/108411652/priority-box-upgrade
INTERNATIONAL BUYERS MUST CONVO ME FOR SHIPPING RATES
FULL INGREDIENTS LIST:
100% raw African black soap, distilled H20, Pure essential oil, Veg based Grapefruit seed extract.
DISCLAIMER:
The statements in this listing are not designed to diagnose or treat any medical condition.
You must not rely on the information on this website as an alternative to medical advice from your doctor or other professional healthcare provider.
If you have any specific questions about any medical matter you should consult your doctor or other professional healthcare provider.
If you think you may be suffering from any medical condition you should seek immediate medical attention.
You should never delay seeking medical advice, disregard medical advice, or discontinue medical treatment because of information on this website.
©2011 vital goods
Learn more about the shop and process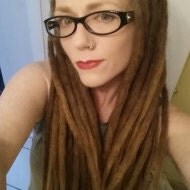 Heather Gamble
Patchouli Black Soap Body Wash
Listed on Aug 28, 2016
924 views