Smudging is an old and ancient practice used by witches and Native Americans where the burning of herbs are used for cleansing and purification before sacred ritual. Smudging calls on the spirits of sacred plants to drive away negative energies and restore balance. In addition, herbs were used for purification and protection of the physical and spiritual bodies, clearing the home of unwanted energies, cleansing, healing and banishment of negative energies.

This witch blessed and magically charged large pillar candle is loaded with a plethora of certified organic oils and herbs which harness the power to clear your home and yourself of negativity, too many to mention. I carefully created this candle to aid you in your workings with spiritual cleansing, banishing, purification, removing and providing protection against negative energies and spirits.

Burn the candle for several nights and even during the day. Burn the candle and incorporate other smudging herbal blends (also created and listed in my shoppe) to enhance the power of your workings. You won't find a more powerful clearing candle than this one anywhere. With focused intent, work your own magic and allow this candle to cleanse and bless you and your sacred space.

This beautiful purification white pillar candle is quite large, measuring 3 inches in diameter and 9.5 inches tall. Sprinkled in the top of the candle are witch blessed magickal herbs associated purification, clearing, protection and banishment of spiritual negativity. Each candle burns approximately 150 hours or more. Made from all natural wax, pure essential oils, essence oils, natural herbs and botanicals, pure cotton wick and free from harmful additives, animal and poly based products. I always use a high amount of oils to ensure a high scent throw while lit or not lit placed within your sacred space. Perfect for spell casting and ritual use. Very fragrant! Adorned with a Dream Catcher silver charm ~

Size: 3x9.5 Large Pillar
Color: Purification White
Burn Time: 150 plus hours
Fragrance Description: Sage, Cedar, Oak, Broom, Mugwort

Never leave burning candles unattended and keep away from children and pets ~


© WHITE MAGICK ALCHEMY™, A Division of Purple Sun Candle Company, Inc.™ 1996-2011. No part of the content, designs, images, product trade name(s), trade product design(s) and product(s) can be used without prior express written permission. All rights reserved.
Learn more about the shop and process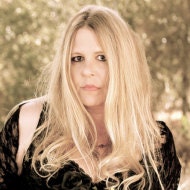 Nancy of White Magick Alchemy
Frequently asked questions about WhiteMagickAlchemy
Sacred Sage Purification Candle 3x9.5 . Sage, Cedar, Broom, Mugwort . Clear Negative Energies/Spirits, Spiritual Cleansing
Listed on Sep 23, 2016
2466 views