This is a large 10 gauge copper wire that has been shaped and hammered into a free form design. I added 3 large 10mm by 15mm white fresh water pearls into the copper frame. This pendant is 3 inchs long and 1 1/8 inch across the front from side to side. The bail opening is 7mm, and the weight of this pendant is at 18 grams. This pendant will be shipped on a cord.

SHIPPING: In the U.S., first item is $2.50, with every item after that an additional .50 cents each. If you reach a total of $4.00 in shipping costs that is all I charge for shipping on jewelry items in the U.S.A. only. Shipping special for U.S.A., if you reach total sales of $50.00 I ship for free!, Since Etsy does not let you adjust your invoice, please don't worry, I will refund back to your paypal account the difference of any overages paid in shipping.
Sorry for the price increase on shipping to Canada, a 2 oz. package has gone up to $6.00, with each additional jewelry item another .50 cents. Overseas shipping has gone completely crazy, so sorry it has made it virtually impossible to offer overseas sales.
I will always combine shipping from my sister store on ebay which has the name Patulski collectables, with any items from the etsy store.


Each one of my items are shipped with a informational insert that explains the metaphysical qualities of the materials used.
INSERT WILL READ:
Copper carries energy the same way a copper wire carries electricity. Copper has the ability to ground and transfer a wide array of vibrational frequencies from the spiritual to the physical. Crystal grids can be enhanced by connecting stones with copper wire. A common energy tool is a copper pipe filled with different types of crystals with a double terminated crystal point at one or both ends. When used for meditation and healing purposes, copper is the great balancer & strengthener of all levels and systems within the body. This is the stone that will encourage life learning lessons through receptive observation. The all purpose healer that is said to help clear energy blockages and imbalances by sending healing power into the wearer's auric energy field. Copper has been used for arthritic pain and symptoms associated with swelling and stiffness in the joints. Old folk lore tells, that a pot of copper money was incubated in a warm place in a family home or business to attract money and good luck.

Insert will read:
This is genuine Fresh Water Pearl. According to legend, pearls are tears that fell into the ocean into open oyster shells, they are the tears of the angels for the sins of human kind. Pearl helps to harmonize the bodily rhythms with those of the natural cycles of the moon and the seasons, they increase spiritual as well as romantic love. It develops nurturing qualities in both men and women. Pearls are a powerful focus for prosperity and for breaking the psychic or psychological hold of destructive or over dominant energies in your life. A symbol of integrity, purity, and grace. It acts as a special conduit to the heavens and works especially well with colored stones. It's message is this, "Although at first I am a irritant within the very core of a being, I emerge as a pristine image of beauty and transcendence". What once may be a problem or pain, may give birth to a new perspective or a more refined self. I am the infusion of Divine connection through water, and I symbolize emotional growth and readiness.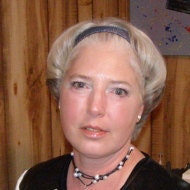 Designs by Dar
Copper pendant with Fresh Water Pearls, Wire Wrap, Free Form
Listed on Nov 20, 2013
208 views