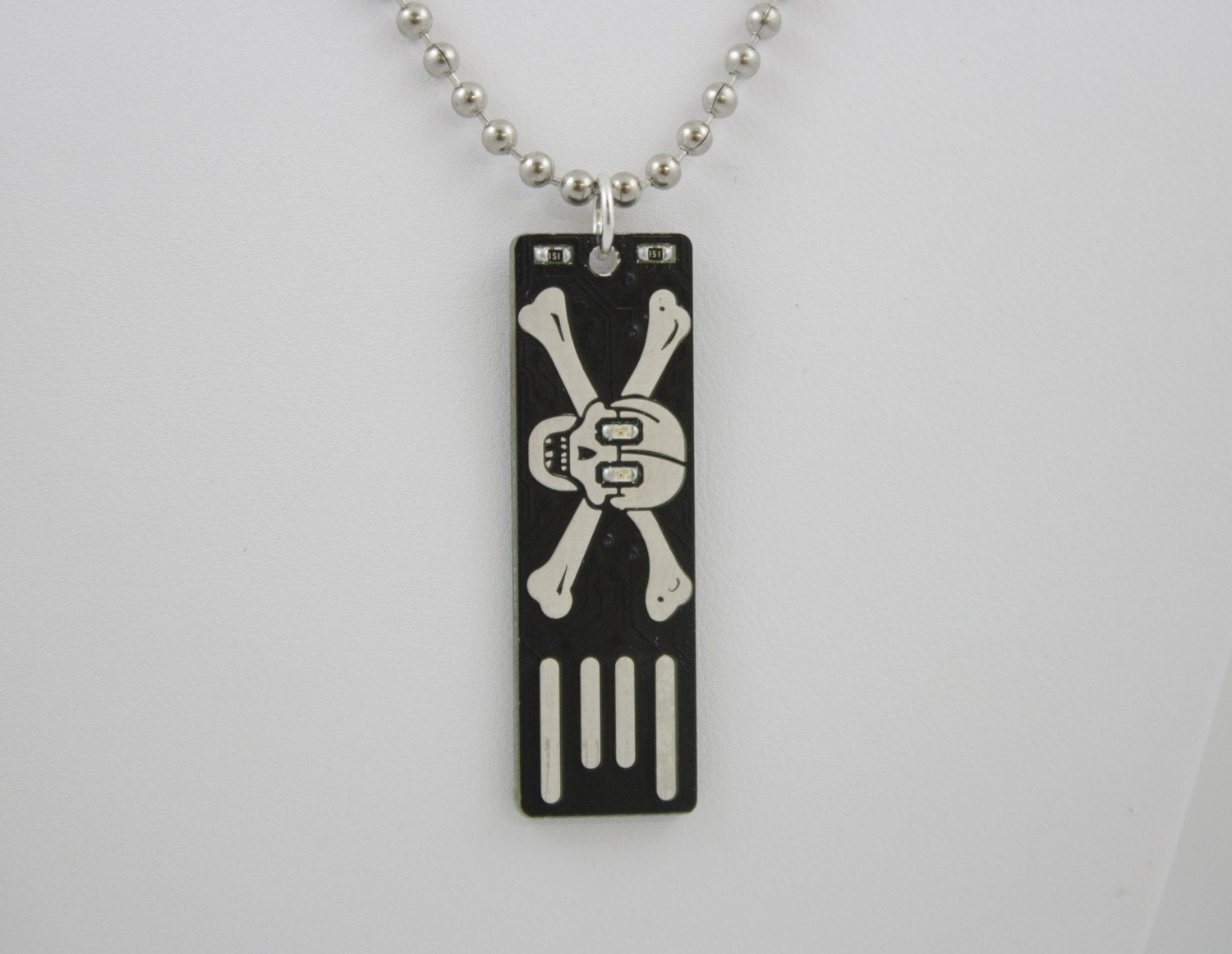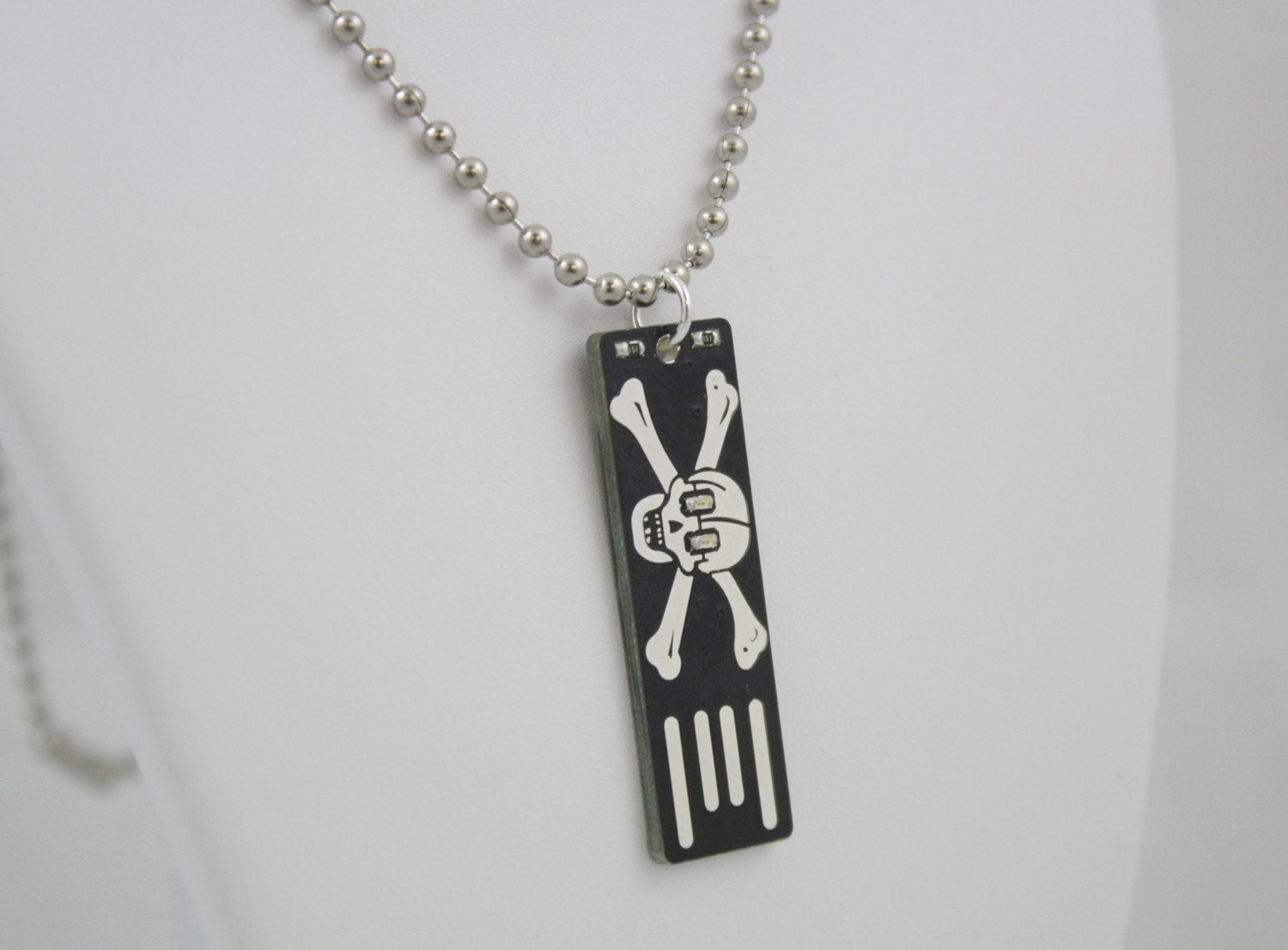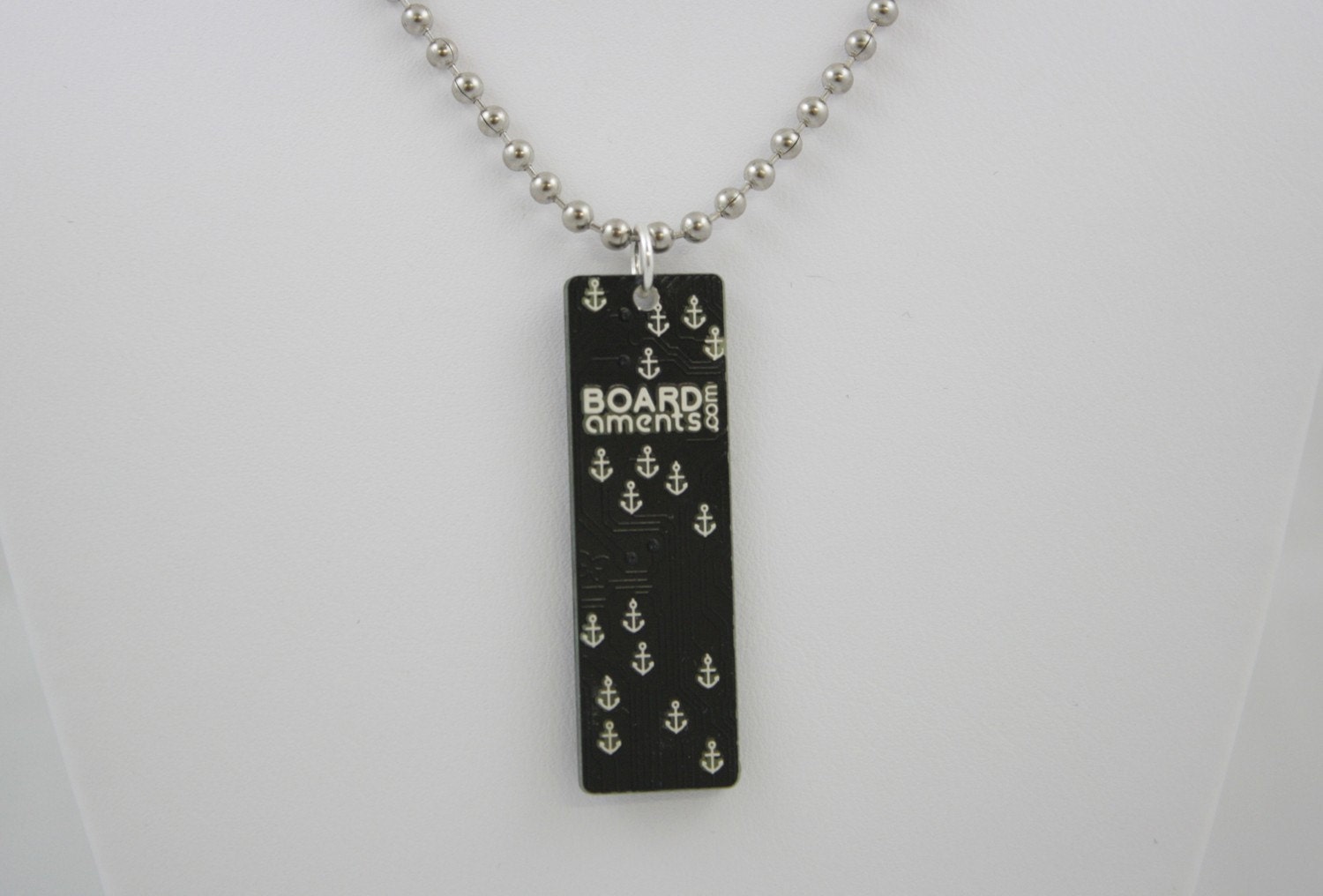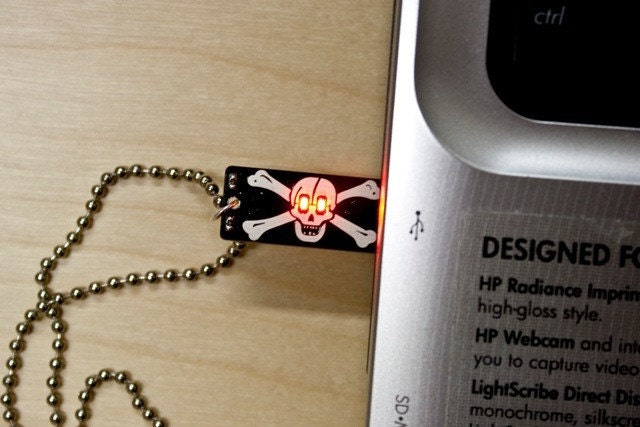 Skull and Crossbones Ball Chain Necklace by Boardaments.com

Ahoy Matey, IT LIGHTS UP WITH USB POWER!

Amaze your friends and fellow pirates with this circuit board necklace that lights up when you plug it into a USB port.

The fiberglass circuit board is 1.5" x .5" and 64 mils thick. It features metal pads in decorative shapes and 8 mil traces that are disguised but not concealed beneath a black solder mask. One side of the board displays tiny metal anchor "vias." The opposite side contains a large skull and cross bones with red LEDs in the eye sockets, current limiting resistors, and USB pads for plugging into a USB port.

The circuit board hangs from a 20" metal ball chain.

This design is also available in: keychain, silver necklace, earrings, and magnet. Be a jolly Roger and collect them all!

Check out our store for flash drives, circuit boards, and more!

All metals and solders are lead free, RoHS compliant, and safe for daily use. Every item is soldered and assembled by hand, thus each piece contains minor variations.

We can ship outside the United States! Contact us to find out about additional International shipping rates.
Skull and Crossbones USB Circuit Board Necklace with Ball Chain - Lights Up
---