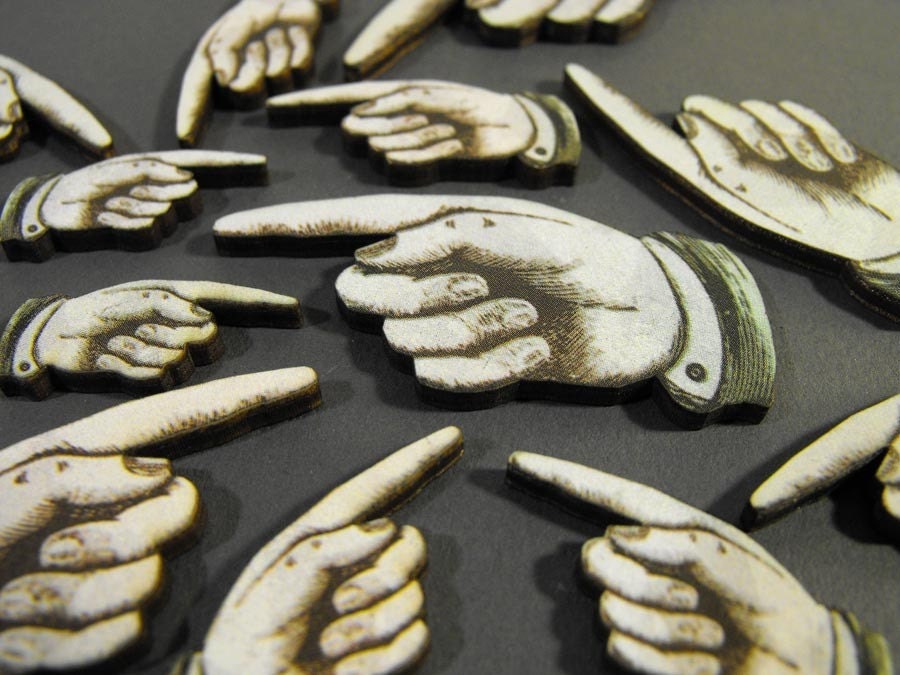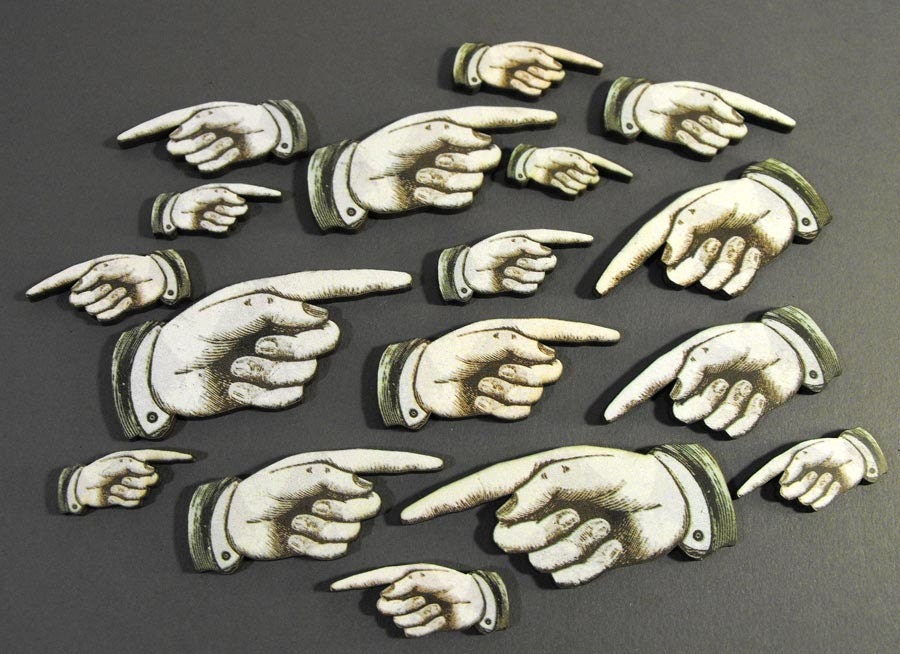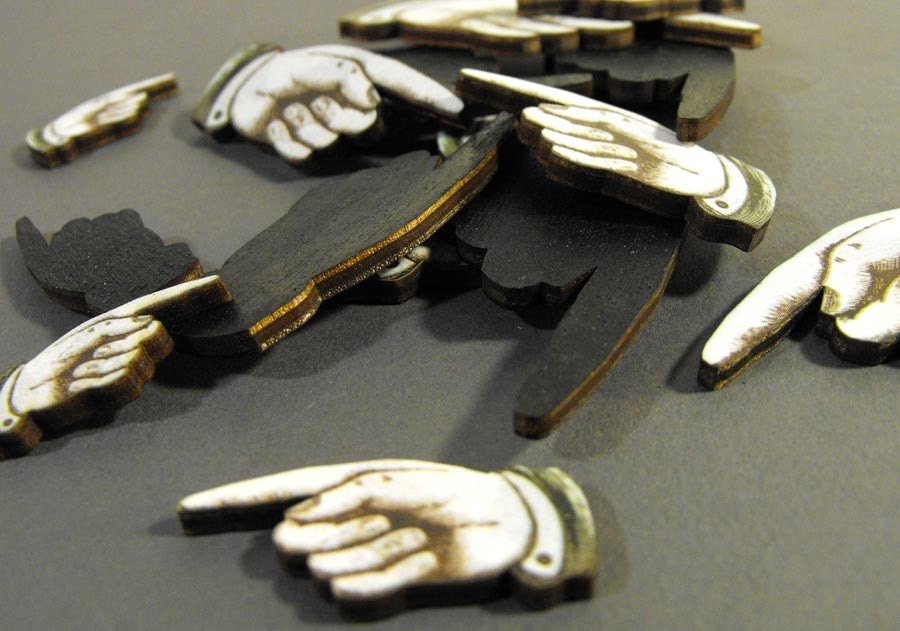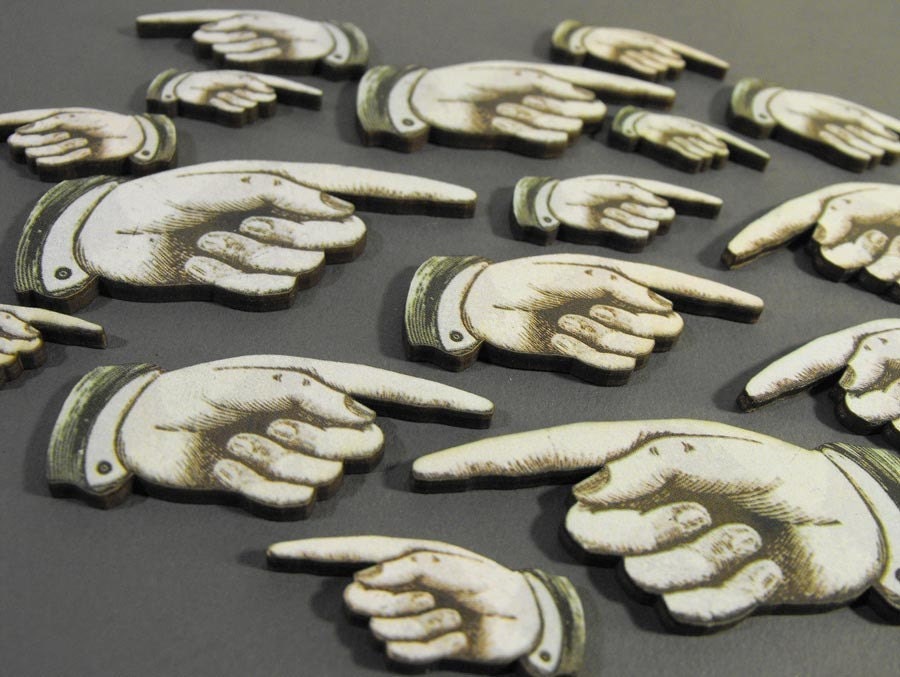 A Collection of 17 Wooden Hands Pointing.

Sizes vary - 1" to 2 1/2" tall

I make these cuts by applying the paper illustrations to 1/8" thick wood board and cutting with a laser cutting machine. Reverse painted black.

Please nose around my other listings - always entertaining and full of fun!