Citizens, your analysis is only as good as your data! That is why we must fight the valiant battle against bad data. Be it poorly collected, un-randomized, or just out-right wrong data, we will not, and must not, allow them to make it into our analysis! For even if we find significant results in our study the presence of misrepresentative data can destroy all that we have worked for. So go forth and fight the good fight, and do not tolerate data of questionable measurements. And let our axiom be "Garbage in, Garbage out"!
______________________________________________________________

This listing is for one unframed 18" by 24" poster. The poster has a matte finish.

If you are interested in purchasing more than one, contact me using the "Contact" link on the right. I can set you up a listing with more than one. In that case, shipping will not be an additional $4 for each poster, it will be less.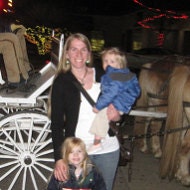 Nicole
Statistics Propaganda Poster - Garbage In, Garbage Out
Listed on Oct 12, 2016
7135 views