Feel like tasting something new and unique?
Need an extra-healthy snack for work?

Taste my homemade olives, spiced with coarse black pepper and chilly peper seeds. Dip your bread in our pure olive oil and that's it! You are full with some of the most essential nutrients for body, soul and mind. You can now go back to work with new energy, fresh spirit and a happy disposition.

The olives were picked by my father from two different kinds of olive trees. They are the same olives our olive oil comes from, in the small village of Kityros, at the southwestern tip of Crete.

The elegant glass jar seals tightly and will endure the long trip.
No need to refrigerate! The oil will preserve the olives at room temperature for at least three months.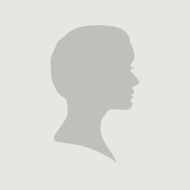 Lisaveta
Spiced olives with chili seeds and coarse black pepper in Olive Oil (10oz)
Listed on Jun 2, 2015
783 views