~Archangel Michael...

♥Size 36mm in diameter
♥Sterling Silver
♥Purchase is for ONE

Michael is an archangel in Jewish, Christian, and Islamic tradition. He is viewed as the field commander of the Army of God. He is mentioned by name in the Book of Daniel, the Book of Jude,and the Book of Revelation, in which he leads God's armies against Satan's forces during his uprising. In the book of Daniel, Michael appears as "one of the chief princes" who in Daniel's vision comes to Gabriel's aid in his contest with the angel of Persia. Michael is also described there as the advocate of the Children of Israel and as a "great prince who stands up for the children of your people".

In Hebrew, Michael means "who is like God", which in Talmudic tradition is interpreted as a rhetorical question: "Who is like God?" (which expects an answer in the negative) to imply that no one is like God. In this way, Michael is reinterpreted as a symbol of humility before God.

Much of the late Midrashic detail about Michael was transmitted to Christianity through the Book of Enoch, whence it was taken up and further elaborated. Christian cultus devoted to the archangel was first initiated in the East, as a healer, at Chonae near Colossae in Phrygia and in the West, at the end of the fifth century, as a patron in war, at Monte Sant'Angelo sul Gargano. In late medieval Christianity, Michael, together with Saint George, became the patron saint of chivalry. Jean Molinet was one who glorified the primordial feat of arms of the archangel as "the first deed of knighthood and chivalrous prowess that was ever achieved." Thus Michael was the natural patron of the first chivalric order of France, the Order of Saint Michael of 1469. In the British honours system, a chivalric order founded in 1818 is also named for these two saints, the Order of St Michael and St George. Michael is also considered in many Christian circles as the patron saint of the warrior. Police officers and soldiers, particularly paratroopers and fighter pilots, regard him as their patron. He is the Patron of the Catholic Police Guild. He is also a patron of Germany, the City of Brussels, and Kiev.

Roman Catholics, Anglicans, and Lutherans refer to him as Saint Michael the Archangel and also simply as Saint Michael. Orthodox Christians refer to him as the Taxiarch Archangel Michael or simply Archangel Michael. Jehovah's Witnesses, Seventh-day Adventists, and certain New Age Christian denominations refer to Michael as the Christ Michael, or Christ before he became man. The Church of Jesus Christ of Latter-day Saints teaches that Michael is the heavenly form of Adam from the Book of Genesis.
Learn more about the shop and process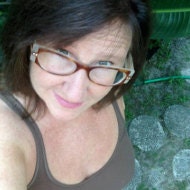 Cathy Dailey
Frequently asked questions about CathyDailey
Archangel Michael Pendant in Sterling Silver, AR110
---