The Art of Selling Online Kit is all you need for more sales online on Etsy and elsewhere. To purchase all the Guides individually would normally cost $42! In this package, you'll be given all the tools you need to have great online presence, more traffic and sales.
What are the most important things for a successful online shop?
1. Great Photography/Branding
2. Creative descriptions that get people clicking the 'add to cart' button
3. Pricing that's good for your customers as well as sustainable for your business
4. Online visibility and traffic around the clock
Our package will give you all the know-how to achieve these.
You will receive:
- Write to Sell
- The Twitter-Time Saving Guide
- The StumbleUpon - Drive Large Volumes of Traffic Guide
- The Art of Pricing Guide
- The Art of Product Photography Guide
The Write to Sell ebook will give you all of the information necessary to write engaging product descriptions. Anyone can do it! Seriously, you all write emails every day so it is not much more difficult than that. All you need to know is the format your descriptions should have for the best SEO results but also what kind of information you should add to get your visitors excited about your products but most importantly, click the 'add to cart' button! More information here
https://www.etsy.com/listing/104869384/write-to-sell-learn-how-to-write-product?ref=pr_shop
Our Twitter Guide not only shows you how to set up your account but also gives you step-by-step instructions of several FREE online tools that you can use to automate a lot of what you need to do to remain visible. Automation is not ALL you should do on Twitter but tweets that do not require a response, do not need to be entered manually. This Guide shows you how to retweet for people and schedule your shop item tweets so that you can be visible across all the time zones. Please see the Twitter Time-Saving Guide listing for more detailed information
http://www.etsy.com/listing/56174134/twitter-time-saving-guide-learn-how-to
StumbleUpon is a wonderful way to discover great websites but at the same token you can add your own site. Using StumbleUpon in this way needs to be done in a certain way or your account can be blocked. We have used SU for many years with great results, sometimes achieving as much as 8000 hits in one day. Some of our members' blogs on TotalArtSoul.com have had over 120000 hits in a short space of time. Many people do not use SU correctly and do not get these results but our Guide takes you through it step-by-step. Read more in our SU listing here
http://www.etsy.com/listing/57604804/stumble-upon-guide-how-to-drive-traffic?ref=v1_other_2
The Art of Pricing Guide has proved invaluable to many of our customers and we have great feedback. It takes you through 2 different ways of calculating your retail price based on the cost of your supplies, your target market and the possibility that you may wish to sell wholesale later on. You can read in more detail here
http://www.etsy.com/listing/57894612/the-art-of-pricing-guide-on-how-to-price?ref=v1_other_1
The Art of Product Photography was collaborated with a professional Product Photographer and other online sellers. It is a very detailed Guide which includes showing you step-by-step how to make your own lighting box at virtually no cost. It has many tips professional product photographers use and which will give your products the edge in a competitive market. See our detailed listing for this Guide here
http://www.etsy.com/listing/62118264/the-art-of-product-photography-guide?ref=v1_other_2
*.-~·*'˜¨¯`·¸*¸·`¯¨˜'*·~-.*Usual Price $42 - You save $10 *.-~·*'˜¨¯`·¸*¸·`¯¨˜'*·~-.*
All of these Guides have a successful proven record and is born out by our feedback. We also sell these Guides daily from our artists' site TotalArtSoul.com. We now know that these are very useful tools for anyone with an online business. We have written our Guides based on our own experience of having several shops on Etsy and online over many years.
~~~~~~~~~~~~~~~~~~~~~~~~~~~~~~~~~~~~~~~~~~~~~~~~~~~~~~~~~~~~~~~~~~~~~~~
What some Clients say about my Guides:
¤ Fantastic! Everyone who wants to succeed on Etsy needs these guides!
¤ Excellent customer service and contact. Lots of info to read through here will be
interesting to put some suggestions into action.
¤ A real find and an Etsy must have. Thank you!
¤These are great! Very useful! Thank you!
¤ Quick service. Lots of great information. Good tool to have.
¤ Quick delivery! Very helpful information.
¤ Thanks for being so professional
~~~~~~~~~~~~~~~~~~~~~~~~~~~~~~~~~~~~~~~~~~~~~~~~~~~~~~~~~~~~~~~~~~~~~~~
°°°This package of Guides will help anyone who sells online, no matter where they sell from.
>>>>>Once purchase is made through paypal, your guides will be made available. <<<<<
°°°DISCLAIMER:
For our Guides to be effective, all recommendations must be followed and implemented exactly as suggested. If not all recommendations are implemented you may not see any significant improvements.
Our Guides are copyrighted and may not be copied in their entirety or in part or passed on to anyone else.
We are not affiliated with Etsy.
Learn more about the shop and process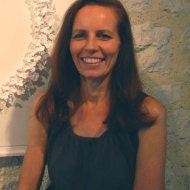 Cathy
Marketing Tutorials Kit - Learn How to Promote Online & Make More Sales
---
Listed on Feb 11, 2017
37823 views