Rosemary has long been depended upon for relief for aches and pains. This sharp, earthy smelling herb is also especially useful for warming up cold hands and feet stiff from cold weather.

Joint and sore-muscle liniments from long ago utilized rosemary as their basic ingredient. A story is told of Queen Elizabeth of Hungary back in 1235 seeking the formulas of an old hermit. What she discovered was the various uses of rosemary in either oil or vinegar for both medical and cosmetic purposes.

Rosemary needles are infused in cold-pressed olive oil for several weeks after which it is strained and with the addition of essential oils, becomes a potent liniment convenient for sore muscles as well for a pre-exercise rubdown.

Prior to strenuous physical activity, it is important to warm up your muscles and keep them supple. The application of a liniment before exercise increases blood flow thereby helps to warm up the muscles and decrease the chance of injury.

Should there be pain from over-exercised muscles, liniments can help after soreness has set in. The muscles need to rest and relax.
Liniments have a way of tricking the brain. Pain creates a loop between the area of pain and the message to the brain reinforcing this pain. The focus on the pain makes it hard for the muscles to relax. The combination of the liniment and the friction caused by the rubbing application from our hands creates an increase in heat. This provides an opportunity for the muscles to relax. Certain plants activate both hot and cold nerve impulses in the skin. The contrast between the two makes a liniment seem hotter than it actually is.

Various essential oils are added to the oil base to provide a sensation of heat along with muscle relaxants. Eucalyptus and peppermint are penetrating as they activate both hot and cold nerve impulses. Ginger, marjoram, thyme and rosemary all help relax the muscles as they stimulate circulation. Cinnamon and cloves are warming and stimulating, creating the "hot" which is why some liniments need to be regarded with respect.
*** Be aware of possible skin sensitivity and do not get the liniment near your eyes.****

Should the muscle pain continue or you experience swelling, you may have an injury beyond just overexertion.
Acute injuries such as sprains and strains may need immediate care such as the RICE treatment which is rest, ice, compression and elevation. See your physician if you have any doubts as to the severity of the injury.

Once released to your own means of healing an herbal liniment can be soothing for the swelling, discoloration and pain.

Chronic inflammatory conditions should be monitored by your physician.

Rosemary Oil Pain Relief Liniment comes in a 2 oz. glass amber dropper bottle.
Use as needed by applying a small amount and use a rubbing action to create friction.
Look for skin sensitivity. May be too irritating for delicate skin.

******IF YOU PREFER YOUR LINIMENT BE IN THE FORM OF A BALM, let me know. This oil blend can easily be thickened up with beeswax and put into a jar.*******

NOTE:
Avoid use if you are pregnant.
If you have epilepsy or high blood pressure please check with your physician before using this liniment.
Not for use on children under the age of 10. Keep out of the reach of children.

Keep liniment out of direct sunlight. Sunlight will break down the properties of the essential oils.

Please note that due to changes in Etsy's policies and new FDA regulations, those of us who make handmade bath and body products are no longer allowed to mention medical conditions within our shops. Alternative remedies for such things as acne, eczema, dandruff, diaper rash, anti-aging, wrinkles, arthritis and athletes foot are no longer allowed to use those terms as part of our descriptions. If you would like more detailed information please convo me or go to this blog post.
http://meadowmuffingardens.blogspot.com/2012/09/changes-in-etsy-policy.html

Please be aware that I am making no claims that this oil blend is a cure for any medical condition. It is a result of information gathered on the benefits of various plants and home remedies. It has not been tested by the FDA therefore has no studies attached to its use, only feedback from people who have tried it. I have no way of predicting how individual cases will react to use of this oil blend, so please apply to a test spot before regular use. Please read the ingredient list and be aware of known allergies.

Disclaimer:
Meadow Muffin Gardens is the result of a passion to recognize the abundance of natural gifts provided to us by our Creator. Our desire is to utilize the healing power of plants and encourage people to educate themselves towards a greener footprint in their lives.
We supply an alternative choice for personal care products. We are not intending to treat or cure any particular condition. As with any herbal remedy, information and formulas have not been regulated by the FDA. Herbal lore has been trusted and handed down through the years but it is within your discretion how you use this information in treating a condition. Meadow Muffin Gardens does not take responsibility for your use of these products. Ingredients are listed so you as the consumer can use your own discretion as to which herbs, oils and essential oils may be beneficial to your needs.
Learn more about the shop and process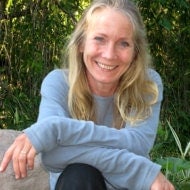 Stacy at Meadow Muffin Gardens
Liniment, Rosemary Oil Pain & Warming Rub for sore muscles, cold fingers n' toes, Pre-workout massage oil
Overview
Handmade item
Materials:

rosemary infused olive oil, essential oils may vary such as rosemary, eucalyptus, peppermint, cinnamon, cloves, marjoram, thyme, ginger

Made to order
Ships worldwide from

United States

Feedback: 1699 reviews
Favorited by: 55 people
Listed on Aug 13, 2016
971 views