You've been looking for years, and FINALLY, just this very instant, you have come to the end of your search. That's right, I am here to make a portrait of you (or your cat, or your wife, or your favorite painting, etc--the sky's the limit really) made completely out of gummi bears. Join the likes of Barack Obama, Lady Gaga, and me in the impressionism of our generation, and step into the sugary throes of greatness. Is it cheap? No. Is it awesome? Yes.
As featured in Urban Outfitters, Etsy, and Regretsy. And the Presurfer first, thanks!
Let's run though some questions you might have before we get started:
Q: How long does the process take?
A: Depending on other projects I'm working on, it should take 3 weeks from start to finish.
Q: How big is the final portrait?
A: Approximately 2x3 ft.
Q: I see that you melted some of them. It's like.. you mixed new age impressionism with Salvador Dalí's style. That's totally legit. Can you do this for mine?
A: Yep.
Q: What would I need to do?
A: Send me a photo of your desired portrait, sit back, & relax.
Q: Why would I want to do this?
A: Other than the obvious reason than its just totally rad to have your face made of gummi bears... well actually there are several reasons: its guaranteed to be the best conversation starter ever, makes an excellent gift, & prints of your art will be shown in galleries in Berlin and Los Angeles.
Q: Aren't ants and bugs going to eat it?
A: No, I pay 25% more for sugar-free gummi bears. Plus I coat with a sealant to protect it from wear and tear. Don't worry homie, I got your back!
Q: How much does it cost?
A: Your personalized, amazing, one-of-a-kind 2x3-ft almost edible portrait costs $1750. Oh alright you can haggle with me. Ok fine we can start at $495. FINE FINE $350. Ok just email me. melissarachelblack [!at] gmail.com. After I'm really famous though, it'll cost more, so you should probably order now.
Q: Why does it cost so much?
A: Because you're getting a premium-quality product from a classy, classy lady (that's me). The best things in life are free (love, sunshine, a kiss from a puppy), but the best products take expertise, care, and passion to execute--you're paying for goodness.
Q: What are you going to spend my money on?
A: Well, I recently graduated university and am currently supporting myself 100% as an artist. Mainly I need money to buy food, strippers and pay rent. I'm quite the minimalist, so I really don't buy much, but its nice to be able to eat once in a while. I promise not to buy an iphone or diamond ring with your money. I quit my 9-5 to pursue my dream this year, so with this purchase you're supporting the idea that one can make money doing what they love. You're funding growth, positivity, and goodness.
Q: Can I pay you to do other awesome things?
A: Great question. Yes, in fact. Time is money, and I spend all my time being creative. I make rap lyric greeting cards with antique printing processes which you can buy
http://www.etsy.com/shop/melissarachelblack.
I'm also your new favorite graphic designer and photographer. I design stunning wedding invitations, websites, business cards, and more. See my everything-portfolio at http://www.flickr.com/photos/melissarachelblack/ and my photography at http://www.melissarachelblack.com
Q: Are you serious about all of this?
A: Yes, you can see photos of previous gummi bear portraits that I made and my gummi bear gallery show at Urban Outfitters here: http://www.flickr.com/photos/melissarachelblack/sets/72157622473915763/with/4607369096/
If you're as serious about buying this as I am about making it for you (would be an honor!), please email me at melissa [!at] yeoldegangster.com so we can work out the details before you hit the order button. Thanks!
Learn more about the shop and process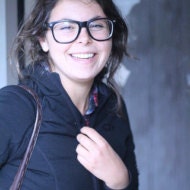 Melissa Rachel Black
Your Portrait made of Gummi Bears - As Seen In Urban Outfitters
---
Overview
Handmade item
Materials:

gummi bears, camera, acrylic paint

Made to order
Ships worldwide from

United States

Feedback: 177 reviews
Favorited by: 157 people