Small to Medium Sized charcoal bits in a 3"x4"bag.This will be enough for about 3 small or 1 large terrarium.

Bag contains about 1.5 Oz equal to about 2/3 cup.

This is a medium crushed charcoal (1/4"-1") used for terrariums to help absorb odors. This is NOT regular charcoal like used in BBQ grills.

Can also be used in soaps and lotions .

Not meant for human consumption.

Pure Hardwood (¼" - 1")


Charcoal Green® Pure Biochar COARSE with no additives of any kind.

Charcoal Green® Pure Biochar is made from Eastern hardwoods. Virtually all volatiles have been cooked off leaving a very pure biochar with high adsorption qualities.

Charcoal Green® Pure Biochar helps bind organic toxins (such as herbicides) from soil to provide a safer environment for new or existing root systems much like Amazonian terra preta soils.

As a soil supplement it provides the following plant health benefits:
******Improved Soil Drainage
******More Neutral pH
******Reduced Soil Compaction
******Increased Nutrient Cycling
******Greater Retention of Water In Dry Soils
******Improved Germination
******Improved Plant Resistance To Fungal Disease, Root Feeding Nematodes and Insect Infestations

Great for organic gardeners who want to restore soil damaged by chemical treatments.

Perfect size for ORCHID medium

DIMENSIONS: ¼" - 1" (Very little dust)

High Activity Levels.
Learn more about their shop and process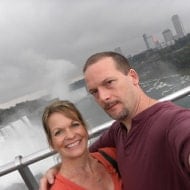 Teresa Kessler Ron Kessler
Horticulture Charcoal-Activated Charcoal for terrariums
Listed on Aug 25, 2016
6835 views