"MARTINI TIME! " An Art Deco Pin-Up by ENOCH BOLLES
(c) Vanguard Gallery, 2007-2011 all rights res.

A 20X24 on CANVAS GICLEE APX numbered print from an original painting by ENOCH BOLLES

EXCLUSIVE RARE SMALL LIMITED EDITION - NOT AVAILABLE ANYWHERE ELSE!

LICENSING OPTIONS:
Commercial application? I also own the Elvgren brand, IP and have a large art archives so you can license from me.

Want an original painting of this? I can paint this or customized for you on a custom request for you, include your wife or GF, shop, business or?


NOTE: ORIGINAL VINTAGE PAINTING BY BOLLES (as seen in photos) or REPLICA PAINTING BY MASTER REPLICA ARTIST DANIEL VANCAS IS AVAILABLE ON REQUEST.

ARTIST BIO: ENOCH BOLLES
Enoch Bolles one of the top producing Art Deco era pin-up artists, mostly because of the massive exposure his images received on magazine covers and newsstands nation wide.
Bolles' pin-ups are the playful and racy flapper girl - clearly influential on many artists of his time. including the later famous Alberto Vargas and George Petty.

Bolles began in 1915, when hired by the Dell Publishing Company to paint front covers for its line of Spicy Pulp style magazines.. Film Fun was the pin-up magazine that immortalized his work, though he often would not sign the paintings. From 1921 to 1948, Film Fun and other magazines had his cover pin-ups which the readers came to recognize as much as the Petty Girl from Esquire. Bolles worked for many others. Gay Parisienne, as shown here, Coy Book, Cupid's Capers and Spicy Stories, which had the biggest distribution of his covers and pin-up girls. He sometimes had strong Art Deco backgrounds, used other props, and clothing such as flimsy negligees and bathing suits all with a strong "deco" style.

The wide use of primary colors he employed was unique and playful. Although Bolles was a prolific artist, like many popular illustrators very few of the original paintings exist today. Little is known about Bolles' life, born in the Chicago area, he worked in New York City, the mecca of many publishing houses specializing in pulps and men's magazines in the 1920s through 1950's.


THIS IS A LARGE ( Apx 20x24) FINE ART GICLEE PRINT ON canvas

PUBLISHED BY VANGUARD GALLERY and DANIEL VANCAS, PUBLISHER IS THE AUTHORIZED ELVGREN PIN-UP REPLICA ARTIST!

SAVE BIG!

SAVE $400! GALLERY PRICE: $550 - YOUR ETSY PROMOTIONAL PRICE: $149.95

LIMITED EDITION - ONLY A LIMITED NUMBER SOLD AT THIS PROMOTIONAL PRICE!

(c) 2010 -2011 All rights Reserved.

Vanguard exclusive release. Art by Daniel Vancas, who is the Elvgren exclusive replica artist!

Fantastic! Stunning! Amazing! Are the words we hear when our gallery visitors see the original painting.

*Ask for details about the VINTAGE ORIGINAL PAINTING or a similar ORIGINAL painting by Daniel Vancas, master replica artist if interested*

Ships unframed in tube.
Framing options available



Ask and Representative for the VANGUARD GALLERY

~ WHO WOULD LOVE THIS ART:

A Great gift for those into Police, crime drama, detectives, cop, mystery, noir, Hot Rods, retro wear, vintage clothing, W.W.II and Korean War bird, nose art and aviation collectors; and of course those that love their Martini, swing, RAT PACK, Sinatra, Elvis, Marilyn and Rock A Billy set. Would look great by the dresser, pool table, bedroom, bathroom, game room, and with 1930's art deco furniture, original paintings and sculpture.

*****************************************************************************************

ABOUT DANIEL VANCAS A VANGUARD EXCLUSIVE ARTIST and PUBULISHER:

Daniel Vancas has painted more than 238 replicas of Elvgren pin-ups They have confirm SOLD values of $3500 to over $5,000. Rarely ever seen outside of the gallery.

HURRY! ORDER NOW!
ALL OTHER ELVGREN PAINTINGS shown as samples, are already SOLD!

Photo's of the artist, Daniel Vancas at Elvgren's easel at work on other paintings. SEVERAL ARE COMMISSION REQUESTS. Select Commissions of his 130 image archive are full price, $3500 to $6500.

Requests can be listed and confirmed on ETSY for requested sales if interested.

HISTORY OF THIS ART: This was the art that was popular with the bomber crews WWII, ( and Korean War). This was the type of image popular for pinups copied on countless leather flight "Bomber Jackets" B-17, B-24 and B-29! Beautiful 1940's & 1950's Commercial, Aviation, Hair Salon, Auto shop and gas station pin-up girl.

WHO IS DANIEL VANCAS?

Daniel Vancas is a fine artist and fine art publisher of limited editions. Known mostly for his work in pinup, illustration, aviation and automobile art. He was the very first publisher of fine art Elvgren limited editions, and also the very first to commercially offer high quality Elvgren Replica paintings. He promoted Elvgren for 14 years at his own expense of $1,000,000.

Before Elvgren was rediscovered in the late 1990's and well before most of those popular new books came out, Daniel Vancas Owned and opened several Vanguard Galleries promoting Elvgren! He paid for shows all around the country promoting Elvgren pinup. He was the first to open Elvgren web sites in 1993 & 94.

HE WAS THE FIRST COMMERCIAL REPLICA ARTIST OF ELVGREN WORKS:

Because an estimated 40% of all of Elvgren's paintings were thrown away and lost, and because the found ones are rarely are for sale, unless offered at $75,000 to $150,000; Daniel Vancas was the first to paint the replicas of Elvgren pinups for the public, using mostly the destroyed, lost and unavailable Elvgren images. In this way he has faithfully and lovingly preserved many now lost works of art for another generation. At first he was licensed with B&B, now he owns his own separate elvgren Intellectual Property.

Over the years he was also licensed by the VARGAS ESTATE, and bought and sold many vintage original vintage pinup paintings by Elvgren, Vargas, Petty, Moran and many others. Many celebrities and actors have been to his shows and gallery openings.

Daniel Vancas painted over 238 ELVGREN REPLICA PAINTINGS! He has signed and dated back of each one, so they will never be confused with the original vintage painting by Elvgren. The reason you don't often see them for resale is because the collectors of these paintings keep them. Most are sold through galleries.

DANIEL VANCAS IS AN ELVGREN I.P., TRADEMARK & REGISTERED VERO RIGHTS OWNER

As a proud owner of the Elvgren trademarks, Daniel Vancas has use these marks continual since 1994, 1st issue 1997 and re-issued, final, over 10 year use, Nov.15, 2005.

Daniel Vancas is listed as a Vero I.P. Property Rights Owner with E since 2001. His Elvgren TM has been approved and accepted as the separate ownership of Daniel Vancas, as agreed with B&B in permanent and final agreements which were made order and recorded in Federal Court March 2001. Per this order licensee's or their 3rd parties of B&B, such as art dealers, authors, book publishers may NOT disrupt, slander Mr. Vancas art business and/or I.P. (Which includes this auction, slander on his name and products, his lawful trademarks and derivative artist copyrights on apx 130 Elvgren images, paintings, prints etc.) This being said this mark was reconfirmed and re-issued by the Federal Trademark and Patent Office, after they LOST (due to unknown internal loss or theft) Daniel Vancas' 5 year filing and use statement along with a major portion of his original TM files. There was not cancelation of registration for any other reason. Because of his documented confirmations, use and supporting court order, the TM registration was promptly re-issued to Daniel Vancas.

Because of reported and documented long term email and other harassment by mean spirited art dealers and their "friends", Please advise us if anyone contacts you to discourage you in any way, even your interest to buy this beautiful print or original painting lawfully produced by Daniel Vancas, all supported by his Elvgren Intellectual Property, his Trademarks, and his permanent binding agreements. Which include Court Orders and Court Determinations in 2001, 2002 & 2003 confirming Daniel Vancas' authority, rights, ownership, right of ownership and trademark standings and use for over 10 years.

All this effort and money spent to support Mr. Vancas' Elvgren I.P. is to support the values for the collectors of these beautiful fine art paintings as well as preserve Mr. Vancas' rights, first efforts, investments and development of the Elvgren pin-up revival started by his hard work and tireless effort. When he started to promote Elvgren 14 years ago, people would ask, who in the world is Elvgren? Mr.Vancas has answered that question by devoting a largest part of his artistic effort to demonstrate why Elvgren is one of the great artists of the American 20th century pop art and culture iconic. Not just to confine him to the smaller circle of pinup collectors.
Learn more about the shop and process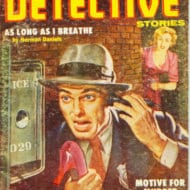 DANNY "V" VANCAS
Pinup MARTINI TIME by Enoch Bolles Art Deco Flapper Pin-Up Original Available 20X24 Canvas
Overview
Handmade item
Materials:

vancas, pinup, elvgren, painting, enoch bolles, pin up, pinups, deco, spicy, magazine, art deco, Gatsby, giclee

Made to order
Ships worldwide from

United States

Feedback: 174 reviews
Favorited by: 14 people
Listed on Jun 21, 2016
653 views