Black strappy high heels, Red Carpet-ready vintage Richard Tyler high heels (3-3/4"), size 10, in very good lightly worn condition from the collection of a NYC fashion stylist. Perfect for summer events or for a strut down the street in your neighborhood with some cigarette pants and a chic tank top. Some minor wear on foot bed, but heel tap is in like new condition. Richard Tyler was an amazing brand in the late 80s/early 90s, known for the sexiest styles and luxury fabrications. Think: Helmut Newton chic.
Maker's Label: Richard Tyler (made in Italy)
Size: 10 (2-1/2" wide at widest part of foot bed; 10" front to back of shoe)
Fabric Content: grosgrain straps; leather soles and foot bed
About me: I'm a Brooklyn-based advertising & magazine editorial prop stylist & set designer for national magazines like REAL SIMPLE, Instyle, Woman's Day & All You. I produce photo shoots & design sets for a variety of shoots, and do a lot of shopping & know the market. I began my career in high-end Fifth Avenue window display at Henri Bendel and Bergdorf-Goodman where I dressed mannequins in crystal beaded evening gowns & set elegant tables with jillion dollar flatware & one of a kind dinnerware baubles in the 7th Floor "Home" department. It was there I learned the art of styling luxury merchandise & creating an aspirational & dramatic mood with chic designer clothing on mannequins, and how romancing the clothing brought it to life and showed the potential wearer how it fit into her lifestyle. That experience makes me love having a shop on Etsy where I can source & play with cool & unusual clothes & help customers see & imagine how they might wear my hand picked vintage garments. I'm out shopping more often than anyone else I know, & have a stealth sixth sense for finding amazing at-risk vintage clothing & accessories. The result: a well curated online shop that I consider a well-heeled collection of vintage clothes from some amazing closets, 50s/60s/70s home accessories that will trim your home with elan & flair. I also stock vintage fashion magazines (many that are not listed, so if you are looking for some please ask) and photography & designs books. You will find a sprinkling of vintage lighting, cool desk & work space accessories, plus odds & ends that will spark your design senses--and all with a smile & a great price in comparison to what I see in the market.
My rant about dressing up: Formal events have more and more come to showcase all the usual suspects: boring no-nonsense LBDs & too-tight & too-young bandage dresses that are more suited for Real Housewives reunion shows than elegant affairs. It's disturbing, this trend, and it shows such a lack of imagination for making a show stopping entrance. Nobody asks the woman in the Louboutins and the Leger knock off dress where she got it because it's all too predictable. But they do ask the woman in the hard-to-pinpoint vintage gown that makes their heads spin, which is why when I see women who have the figure to wear vintage but don't I just get mad. There are so many amazing dresses out there that are of better quality than what's on the racks at Saks--dresses that have a seam allowance for alterations that modern dresses rarely have--and are unique & beautiful. My shop is for women who eschew the trends & go for the vintage drama; women that can pull it off & feel great in a dress that has some history & patina.
On the whole I'm an easy to approach seller, and I love hearing from customers looking for specific items (I also love seeing pictures of happy customers wearing their finds from my shop). I feel that I price very fairly, but if you love, love, love something but can't afford it I am often open to discounting, but only within serious reason. I majorly frown :( on low-ball offers for items in my shops that are clearly well-priced so please spare me the low balls and do us both a favor and don't go there. A few dollars off is fine; obnoxious bargaining is just bad form. And please don't ask for free shipping on top of a discount. Go to Amazon for that. I hate to sound that way but lately the free shipping thing has migrated over from Ebay to this lovely zone we call Etsy. My policy on returns is this: no seller likes returns. I measure & detail everything with as much info as possible & expect that you will use those measurements to make your purchase. I have done my work and I expect you will have done yours. I'm not an ogre, either, so if there is a real issue with your purchase (other than you changed your mind like you might at H&M or Target) I will take a return on garments that arrive back to me in the same condition I sent them in. I understand that vintage fit can be tricky, so talk to me in advance of issues you have, and afterwards if there is a real problem. I want happy customers, and I certainly want your clothes to fit. If an item arrives broken or damaged by the postal service please contact me right away and we can work out the solution.
If you see and love something and want me to reserve it, I'm usually open to that. I check my account daily so leave a message, or if you are set on a purchase but need a few days just go through checkout and we can sort things out later. While I take PayPal payments, but not credit cards, I am also very happy to take a personal check.
Do you like what you see in my shop? I have SO MUCH MORE, from select vintage day dresses, vintage millinery, 1950s and 1960s fashion magazines, glamorous and mod 60s and 70s evening gowns and holiday gifts. For resort and summer I like to stock lots of Lilly Pulitzer dresses & vintage bathing suits & Talitha Getty inspired poolside caftans. Click here to see what's in store--it's constantly being added to:
http://www.etsy.com/shop/coolvintagefinds
And....for MEN I have another ETSY shop geared towards them--and boys, with an I-Grew-up-in-the-1970s design bent: you will find vintage tuxedos, Don Draper style suits, vintage hats, art and design books, sports and photography magazines, and lots of cool vintage Vuarnet and sexy sunglasses. I like to think it's a great place to find a gift for a guy, so I've called it Great Guy Gifts--see it here:
http://www.etsy.com/shop/GreatGuyGifts
Shipping: I can ship worldwide (though not everywhere) so Convo me for inquiries about countries not listed. I'm fine with First Class International (though not to Italy, please). When I am in town I generally ship same day as purchase or within 2 or 3 days. Customs fees for international buyers: In your country they most likely collect import duties on merchandise--I have absolutely no control over those charges. Buyers are required to pay those charges, so
just know they will arrive with a collection notice. There are some restrictions on mailing vintage clothing abroad (Brazil doesn't allow it) so check your local listings if you know that there may be an issue.
On vintage clothing fit & sizing: Will it fit me? What's a size 7? I've never heard of a size 22 that's really a size 6! How can I know my bust size? To gauge whether a vintage garment will fit properly it's a good idea to use a tailor's tape to measure a dress, jacket, or pants that you love and fits you well, then compare them to the measurements I have listed which give the exact measurements of the garment. I measure garments laid-flat to get the actual fabric dimensions and seam dimensions. I either list the "across the bust" measurement, or sometimes double that number for the actual dimension. Most vintage sizing tags don't correlate with modern sizing, which is nuts (you may be a 4 but a 1960s size 13 might be a perfect fit) so don't pay attention to vintage size numbers (as a rule). Also, the fitted bodices and busts of vintage dresses do not figure into modern sizing, so if you are busty and have a nipped waist you may find that vintage works well for you. To look great in a 50s fitted dress you may want to consider finding vintage long-line bras that will support your bust and fit like the dresses were intended. I'm always befuddled when my female friends don't know their measurements--just some size number they refuse to budge from--so they never know it stuff they see online will fit. Your bra size is probably an inch less than the dimension across the bust, so you can go from there. The bra size is measured just below the bust for an upper rib cage circumference, and the letter designates the size of the cup. It's a good idea to keep your measurements on an index card in your purse and know your bust, high rib cage, high waist, low waist, measurements. With a tape measure in tow you will reap the benefit of a proper fit wherever you shop. Just saying.
Here's a blog post that talks about it in easy to understand layman's terms:
http://abeautifulmess.typepad.com/my_weblog/2010/08/how-to-shop-for-vintage-clothing-understanding-vintage-sizing.html
again, see the rest of my Etsy shop here:
http://www.etsy.com/shop/coolvintagefinds
cheers,
Chip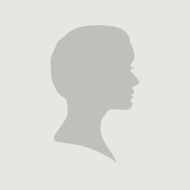 Chip Cordelli
Black Richard Tyler Strappy Heels - size 10 - Summer Sexy Event Sandal - Made in Italy
Overview
Vintage item
Materials:

heel, grosgrain, strap, leather

Only ships within United States.
Feedback: 882 reviews
Favorited by: 32 people
Listed on Apr 22, 2015
366 views