A radically natural solution for a happy scalp and healthy, glossy hair with incredible volume. No lab-created chemical surfactants that foam - the full ingredients list is clay, a handmade organic mixed herbal extract, organic aloe vera, and organic essential oils - that's it!
Clays have been used to wash the skin and hair for centuries. Nettle and horsetail are traditional nourishing tonic herbs for strong, healthy hair. Aloe vera, cedarwood, and lavender cool and tone the scalp.
This is 'no poo' done right, gentle, delightful to use, and kind to an irritated scalp. Because it doesn't strip your hair of oils, which leads to subsequent oil overproduction, you may find you need to wash your hair less often! Leaves nothing on your hair, so hair has more body, bounce, and volume, and brings out curl for those with curly and wavy hair.
Ingredients: red clay, water, extract of organic nettle leaf, extract of organic cornflower blossoms, extract of organic horsetail leaf, organic aloe vera gel, and organic essential oils.
Directions: Shake bottle until the contents sound milkshake-thick. Wet hair and scalp, and pour a small amount of this slippery-textured Mud into your hand, massage into scalp in sections, and rinse (no need to apply to the hair itself). Rinses out easily and leaves hair slippery and easy to comb, as though it's been shampooed and then conditioned! The cleanser will not foam or leave hair "squeaky clean" and overstripped like conventional detergents – but it will leave your scalp clean, exfoliated, and refreshed and your hair voluminous! Follow with an optional diluted vinegar rinse (1 tablespoon apple cider vinegar to 1 cup water - I like to add a few drops of essential oil to my bottle of acv first) for extra shine and slip, and rinse out. You truly do not need conditioner when using the Mud! The Cedar Shea Hair Texturizer makes a terrific complement to the Mud if you need smoothing and moisturizing, particularly on the ends of your hair (where everyone needs conditioning most):
http://www.etsy.com/listing/53240643/cedar-shea-hair-texturizer-all-natural
4 oz lined aluminum bottle with handmade label and info sheet with full ingredients list. (also available in 8 oz, $18, shown in some of the photos, listed separately:
https://www.etsy.com/listing/78952919/lavender-mud-hair-and-scalp-cleanser-a)
Scent: clean, well-rounded lavender and cedarwood, unisex
Texture: milkshake-thick mud, rinses slippery
HERE'S A SMATTERING OF FEEDBACK:
"I'm very glad I took a chance on this. I wasn't too sure how it would clean my hair since you don't use it on your hair, but just your scalp, but it actually works! My hair is about three feet long, so it's pretty amazing that massaging some red clay into my scalp would actually leave my hair soft, clean and voluminous like advertised. I'm sold!"
"This stuff is miraculous. It cleans my scalp, leaves my hair smelling fresh for days and allows me to totally eliminate ordinary shampoo. I only need to use it once a week, follow with an ACV rinse and voila, awesome hair. Plus it arrived lightning quick with clear instructions and a kind note. You have no idea how thrilled I am, after literally years of trying to go no 'poo while still smelling great, to find this product. <3"
"Smells great. Feels great. Doesn't strip my hair. I don't use this everyday, but I totally love this!"
Also check out our organic Cedar Shea Hair Texturizer - terrific used to style short hair and to smooth and moisturize the ends of long hair, and highly compatible with our Mud:
http://www.etsy.com/listing/53240643/cedar-shea-hair-texturizer-all-natural
WANT TO KNOW HOW THE MUD CAME TO BE?
My hair is what got me into making my own products. After I fell ill with fibromyalgia, the synthetic fragrances and other chemicals in the conventional shampoo, conditioner, and glossing serum I'd been using made me feel awful. Over and over again I tried to make the switch to "natural" brands (whose ingredients didn't seem all that natural to me...) but they left my hair looking and feeling worse. Frustrated, I'd go back to my conventional haircare and would suffer through the cloud of chemicals around my head all day.
I decided I wanted to figure out how to make the conventional haircare products I'd been using, but without the "crap" that was giving me trouble -- and just like that my curiosity and passion were ignited, and before long Priya Means Love was born. Right away I realized that the synthetic fragrances in my conventional haircare were just the tip of the iceberg, that there were lots of ingredients I didn't want anything to do with. Why not try to make haircare and bodycare like I'd make food, relying on real, wholesome beautiful ingredients instead of chemically manipulated ones, even if they're supposedly "better" than the worst of the worst ingredients? The search for a clean, effective, all-natural way to care for my hair led me down the "no poo" path. I tried so many ingredients and methods (and had weird hair to prove it!) before I landed on the Mud. I've used only the Mud over the past few years, and I haven't looked back, and my hair is glossier, more voluminous, with better curl and bounce -- and, frankly, my hair is much less of a pain than when I was using my old conventional stuff! And in the process of solving my own personal haircare problem, I learned so much about ingredients and formulating that before long I'd developed the beginnings of a line of all sorts of truly all-natural bodycare, from cream to deodorant to hair product.
This shampoo was lovingly handcrafted from all-natural clays and organic herbs. Please enjoy this shampoo before its "enjoy by" date for maximum freshness. Because I craft frequently in small batches, this date is generally several months from the date of purchase; full info is included with your order.
A BIT ABOUT PRIYA MEANS LOVE:
All of my products are handmade from scratch by me, in my Baltimore workshop, using only hardcore natural ingredients, most of which are organic or wildharvested.
A note on allergies: Botanicals are lovely things that work with our bodies in complex, profound ways. But with plants, allergies are always a possibility. Please read ingredients lists, know your own allergies, and ask questions; when in doubt consult your doctor and/or do a patch test. All the descriptions of my products and ingredients are for educational purposes only.
For more about me, my shipping policies, my packaging reuse program, and much more, please see my about page!
https://www.etsy.com/your/shops/PriyaMeansLove/about
Thanks so much for stopping by!
Learn more about the shop and process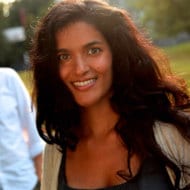 Priya Narasimhan
Lavender Mud Hair and Scalp Cleanser - our rare, radical completely natural, effective shampoo based on clay (4 oz aluminum bottle)
Overview
Handmade item
Materials:

clay, organic herbal extracts, organic aloe vera gel, organic essential oils

Ships from

United States

to select countries.
Feedback: 852 reviews
Favorited by: 294 people
Listed on Aug 2, 2016
5195 views