Original Watercolor Painting, "RADIO FLYER", 9 in. x 12 in., Unframed, RedRobinArt, Grigsby Gallery and Gifts
Travel back in time with this red "RADIO FLYER" wagon painting and visit the places of your youth. Once you get seated, the memories will start up and run as long as you wish. Its appearance changes from the rust laden wheels and worn out tires; dented sides and faded paint, to a bright red color and smell of fresh rubber. The deeper the memory, the less squeaks you'll hear.
About this painting:
This is an original watercolor painting of my Mamma's radio flyer wagon. I had bought it for her in 1979 for her 71st birthday. She used this wagon to carry oak wood up to her back porch for her fireplace. Traveling on the way to her home, with snow on the ground, you could smell the burning oak wood in the air, and you knew she was warm. We built her house among thick oak trees and shady woods. By springtime, her wagon was parked next to the old forsythia bush with a lighter load and waiting for the wind to change. She is long gone, but I still have her rusted red wagon to this day.
Paper type:
It is painted on antique Skylight Studio's watercolor paper and signed by me, Robin Grigsby. I painted it on site where the red wagon was sitting. It measures 9" x 12" and is painted out to the edges.
Shipping:
It will ship flat in a waterproof sleeve with extra material to protect it from bending. It arrives unframed and would look stunning in a 12" x 16" frame with a mat and a non-glare glass.
Suggested framing:
It will fit a standard 9 in. x 12 in. frame (inside dimensions). A cream colored mat with a non-glare glass will protect it from UV rays. Avoid hanging it in direct sunlight. Dark frames will make the artwork look and seem smaller, so keep that in mind when picking out a frame.
Painting Copyright:
Copyright is in effect up to the present date regardless of when the painting was painted. All rights are reserved. Please respect all copyright laws. Watermark will not appear on original. I reserve the right to make prints of this original painting and have the right to request this original for museum showings as needed.
Radio Flyer History:
The Radio Flyer wagon began in the late1920's by Antonio Pasin (1897-1990). He founded the Radio Flyer company. He was born in Venice, Italy and the son of a cabinet maker. He arrived in America in 1913 at the age of 16 and began a new life in New York City. He rented a one room workshop and bought some used woodworking tools and created his first wagon in 1917 which he named the Liberty Coaster. Later he opened a small factory in west Chicago. In 1927, he started producing metal wagons of which the first was called the Radio Flyer, due to his fascination with Radios and the invention of flight. In 1930, he renamed the company Radio Steel and Manufacturing Company. Despite the Great Depression, his company took flight during the Chicago Worlds Fair in 1933 with a commissioned 45-ft. art deco statue/float of a boy riding a red Radio Flyer wagon on top of simulated toy store. After that, it was all down hill from there...producing 1,500 wagons a day. Radio Flyer expanded into more and more homes with the making of wheelbarrows, outdoor furniture and garden carts. Pasin died in 1990. He was inducted into the Toy Industry Hall of Fame in 2003. In today's market, if an actual tricycle from 1979 is in excellent condition; this classic will bring between $150.00 to $350.00.
Price: $95.00 (Original Watercolor Painting)
"RADIO FLYER" is featured in the following Treasuries:
by vikni
http://www.etsy.com/treasury/MTMxODI4MzN8NTU5ODYzMDcx/sunflower
by beadxs
http://www.etsy.com/treasury/4da60149d0846d9119d29f83/lil-red-wagon-express-all-aboard
by IntimateRetreat
http://www.etsy.com/treasury/4dc8bb25d9f56d91fd021a1a/radio-flyer#4dc9702ff2376d913ea3950f
by UpstairsAttic
www.etsy.com/treasury/4dd2ae432b3c8eef573326de/re-invent-the-wheel
by AgelessThings
http://www.etsy.com/treasury/NzU0MjkxMHwzNzE4ODUwNTE/round-and-round?ref=pr_treasury
by TheAnatolian
http://www.etsy.com/treasury/MTMxODk1NTV8MjExNTUzMDM3Mw/love-is-my-drug
by MostlyMadelines
http://www.etsy.com/treasury/NzY5MTc0OHwyNjMzMzI4OTc5/down-and-dirty
by SunBugCreations
http://www.etsy.com/treasury/MTY5ODY0MDZ8MjcyMDI1MTIxNQ/artist-within
by artpixie
http://www.etsy.com/treasury/NzY5NjA1OHwyNzIyOTQ4OTQ4/summer-nostalgia
by HobbitHouse
https://www.etsy.com/treasury/MTQ3MTk1OTh8MjcyNDgyMzAwNQ/classy-classic
by JellyBeanJump
https://www.etsy.com/treasury/MzA1MjQwMjd8MjcyNzQ1NTk0Ng/thanks-for-all-those-crayons-mom
by JoannasScentedSoaps
https://www.etsy.com/treasury/NjMxNjQ1NjV8MjcyNzY2NjM1Mg/vivid-colours-for-the-morning
by JoannasScentedSoaps
https://www.etsy.com/treasury/NjMxNjQ1NjV8MjcyNzg1NDMxMg/like-the-luna-eclipse
by DooDesigns
www.etsy.com/treasury/MTcyODMzMTd8MjcyNTU3Njg1Nw/share-159?ref=pr_treasury
Visit my shop here:
http://www.etsy.com/shop/redrobinart
RedRobinArt
Grigsby Gallery and Gifts
www.GrigsbyGalleryandGifts.com
Learn more about the shop and process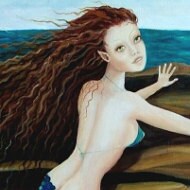 Robin Grigsby
Original Watercolor Painting, "RADIO FLYER", 9 in. x 12 in., Unframed, RedRobinArt, Grigsby Gallery and Gifts
Overview
Handmade item
Materials:

unframed, Painted on vintage watercolor paper, vintage Skylight Studios paper, Professional grumbacher paints

Only ships within

United States

.
Feedback: 112 reviews
Favorited by: 581 people
Listed on Jul 22, 2016
679 views