Gently Cleansing, Deeply Renewing, Micro-fine Polishing Daily Cleansing Cream Scrub.
Soft, silky, and creamy to the touch, you wouldn't know to look at it that this innovative facial cleanser contains teensy tiny micro-fine silica crystals that hold the power to transform your skin.

Marine Silica is so micro-fine, it has the feel of a silky powder, but at a microscopic level, it's super porous and crystaline in shape, making it a highly effective polishing agent. When massaged over skin, it sloughs away dead skin, absorbs excess oil, purges congested pores, and flattens out dry patches with such ease and with no pressure or abrasion, you'll wonder if it's working.

Amorphous silica is a healthy, natural alternative to the common aluminum crystals used by most spas, salons & other micro polishing products. It's gentle, forgiving, and consistent without leaving uneven patches or getting stuck in the hairline, eye brows and ears, as Jojoba Beads so often do.

This micro cleansing face polish is great for All Skin Types!
Excellent for Normal, Combination, Sensitive & Mature skin.

............................................................

Moroccan Red Clay adds a vast array of micro-nutrient rich minerals to replenish and rehydrate thirsty skin, while gently drawing out toxins and impurities.

Sandalwood has been used for beauty & skin renewal for centuries in Ayurvedic tradition. It's skin softening & balancing properties, along with it's ability to reduce acne flare ups, calm allergic reactions & skin conditions, eradicate dryness & flaking, and reduce the appearance of pores promotes balanced, healthy, radiant skin.

Geranium is also a prized for it's balancing and regenerative properties. It facilitates blood circulation just below the surface of the skin, promoting thorough cleansing and removal of toxins, instilling even more potential for amazing skin. Astringent, antibacterial & antimicrobial, it's tremendous at relieving the symptoms of acne, eczema, dermatitis, and anxiety! Go ahead and give it a sniff:)

Green Papaya, Pineapple and Mature Papaya Extracts have a gentle exfoliating property that will leave your skin looking clean and rosy fresh. With the dynamic duo of both Proteolytic Enzymes and Alpha Hydroxy Acids, their mild yet highly effective exfoliation power not only loosens the superficial top layer of dead skin cells, but also dissolves it, allowing it to be rinsed away. Excellent therapy for blemishes, mature skin, large pores, and sun spots.

Added to a silky cream for gentle cleansing and extra hydration, imbuing your skin with nourishing facial luxury that leaves your skin soft, glowing, renewed, and positively radiant.

............................................................

Recent Feedback:

"OH MY GOODNESS!! I cannot believe How this TRANSFORMED my skin! I've NEVER had smooth, even toned, or radiant facial skin...UNTIL NOW! But, buy the BIG one...because you don't wanna run out! I have sensitive skin with rosacea and this is simply perfect for my skin! "

"OMG! i used this after a four hour road trip to vegas, skin was so oily you could drive through my pores. i put this stuff on for two minutes and my skin looked like i had a $400 facial. i couldn't believe it. it smells great, it looks like some kind of dessert souffle and the results are the best. i used less each time (i actually read your directions) and will order a big tub of this too. seriously, this could be your breakthrough product. i'm eeeking out the rest of it just so i can smell it! "

"You need this in your life. You just do. Don't even ask why. Just get it. "

"When I put this on my face I had a "NO WAY" moment. First it lightly buffed my face tho I had no idea it was sloughing anything off. It didn't sting or even tingle. After I stopped rubbing it on it dried and I could feel the clay totally purge my skin of it's nastiness. What followed was the softest skin I have ever had since my days as a newborn. I am addicted. I love it and have spread the word! Toni is a fantastically helpful, easy going, bright and positive seller!!"

"I love the way my skin feels when I use this scrub. It really gets in there and leaves a wonderful clean feeling with out being too abrasive. Just writing this makes me want to go use it now... I think I will :)"

"At first I thought you sent me the wrong thing because I didn't feel any grittiness or scrubbiness. But this stuff is magic! My skin is so smooth after and the feeling lasts several days."

"This product is impressive... feels like a silky cream on your fingertips yet it is able to clear away all the dead skin and leaves skin feeling so smooth. I've been looking for a product like this for a long time since other exfoliants just don't seem to work well for me. Shipping was quick too! Thanks!"

"Toni - this is out of this world - such an exquisite and spa-like perfume and my skin feels so fresh and supple after use - I will be back for more - thank you!"


............................................................

To Use
Scoop a quarter sized amount of micro-polish into your fingertips, and using light pressure, gently massage into your skin using small, circular motions, moving upward and out toward the hairline, spending equal time on each area. For extra smoothness & exfoliation, leave on for a few minutes, then rinse well or gently remove with a clean face cloth and warm, pure water. Remove thoroughly. Finish with a splash of cool water and proceed to the treatment or toning step.

95% Organic & Wildcrafted Ingredients.
2.4 oz / 72 ml
Recyclable or Reusable glass jar with lid
Ingredients: Aloe Vera Juice*, Olive Oil*, Amorphous Silica, Moroccan Red Clay, Kaolin Clay, Rooibos Tea Extract*, Vegetable Emulsifying Wax, Vegetable Glycerin, Sandalwood Powder*, MSM (Methylsulfonomethane), DMAE (Dimethylaminoethanol), Pomegranate Extract*, Green Papaya Extract*, Pineapple Extract*, Papaya Extract*, Coconut Oil*, Jojoba Oil*, Full Spectrum Vitamin E, Alpha Lipoic Acid, Vitamin C Ester, Vitamin B Complex, Vitamin A, Rosehip Oil, Evening Primrose Oil, Cranberry Seed Oil, Carrot Oil, Xanthan Gum, Proprietary Blend of Pure Steam Distilled Essential Oils*.

*Certified Organic or Wildcrafted Ingredients
VEGAN

.............................................................................................................................................................

NATURALLOGIC products are handmade in small batches to ensure quality & freshness, and retain all of the benefits of the natural ingredients we use to make them. Created from 100% natural ingredients humanely harvested from renewable ingredients at the peak of their freshness. Truly cruelty-free, the production and use of our products cause no harm to any animal, human, or planet. Enjoy!!!

Copyright 2013 NATURALLOGIC Body & Skin, All Rights Reserved

.............................................................................................................................................................

International Customer? I ship to all countries! If you do not see your country listed and would like to make a purchase, contact me by convo (contact seller link in right column) and I'll set up a shipping quote for you.
Learn more about the shop and process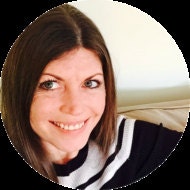 Toni
ANCIENT EARTH Micro Exfoliate. Face Scrub. Smooth, Radiant skin. Amazing for all skin types. Acne Prone, Sensitive, Aging, Mature. . VEGAN
---
Overview
Handmade item
Material:

see above

Made to order
Ships worldwide from

United States

Feedback: 5552 reviews
Favorited by: 208 people