This item sold on July 16, 2012.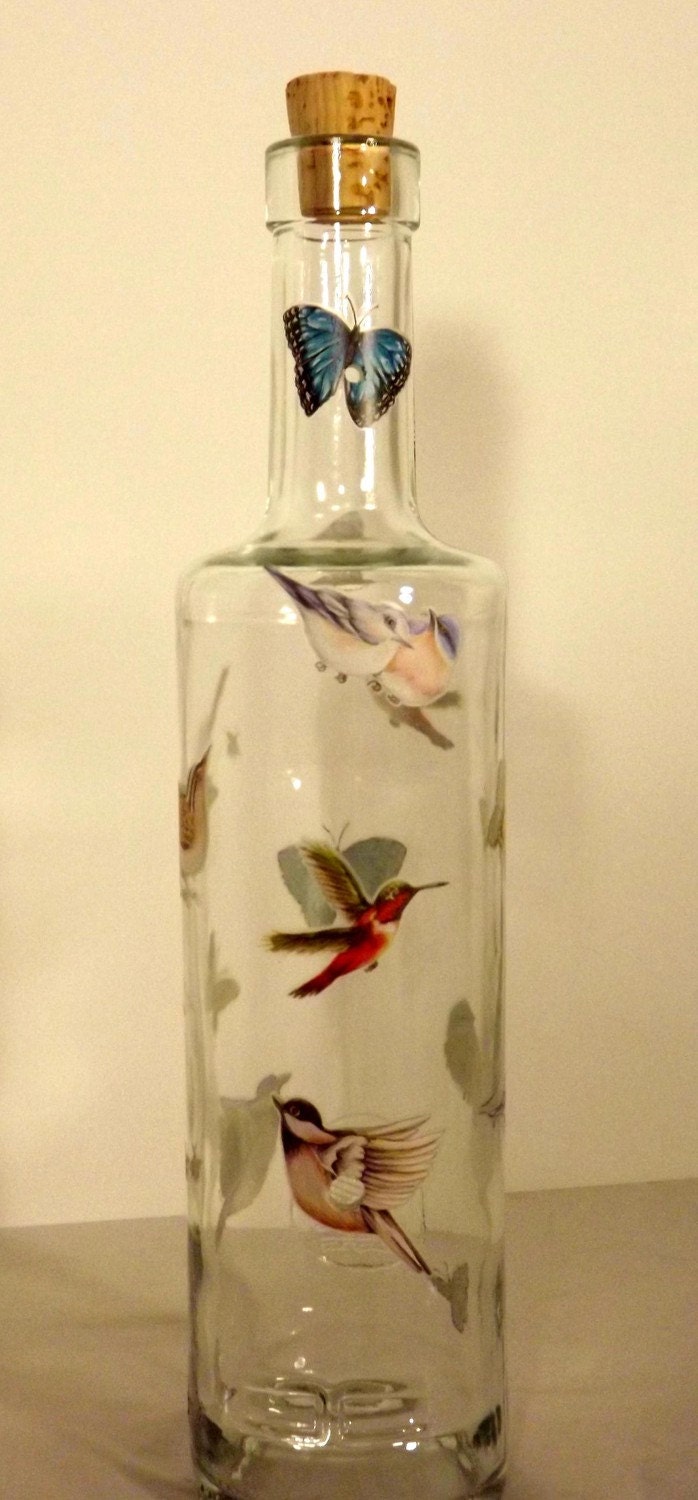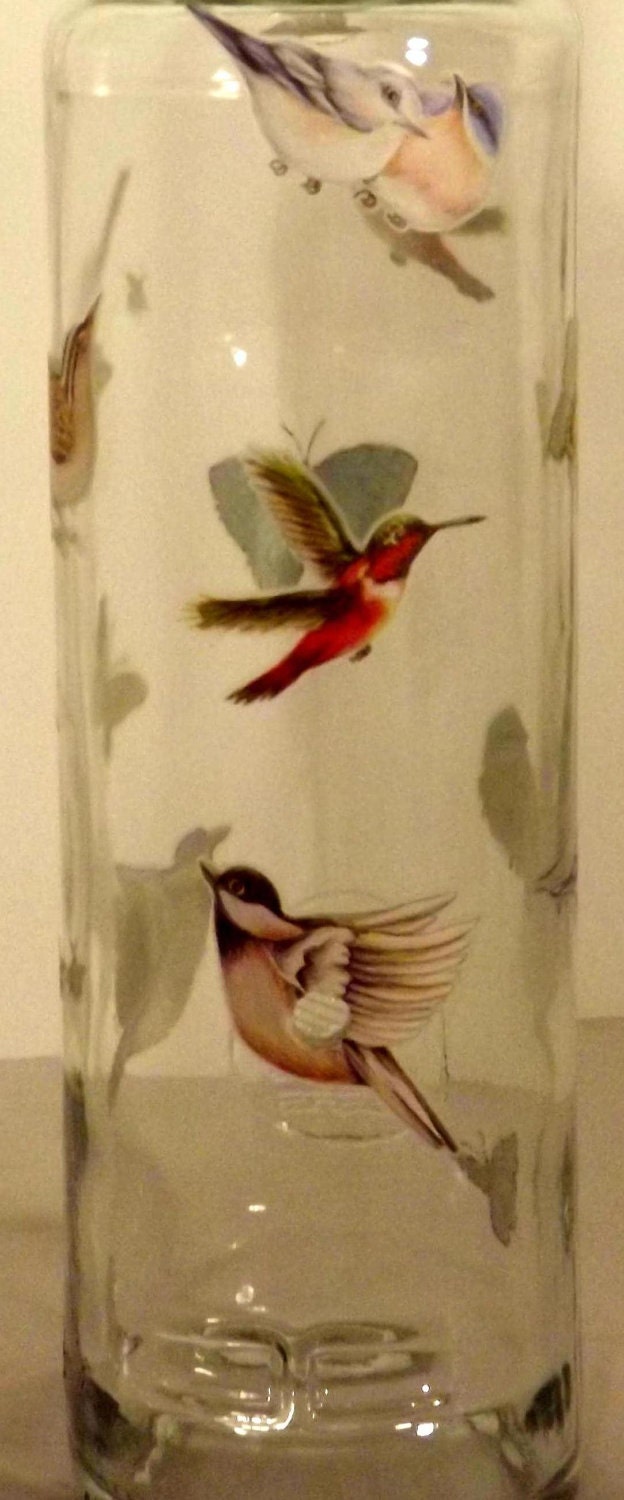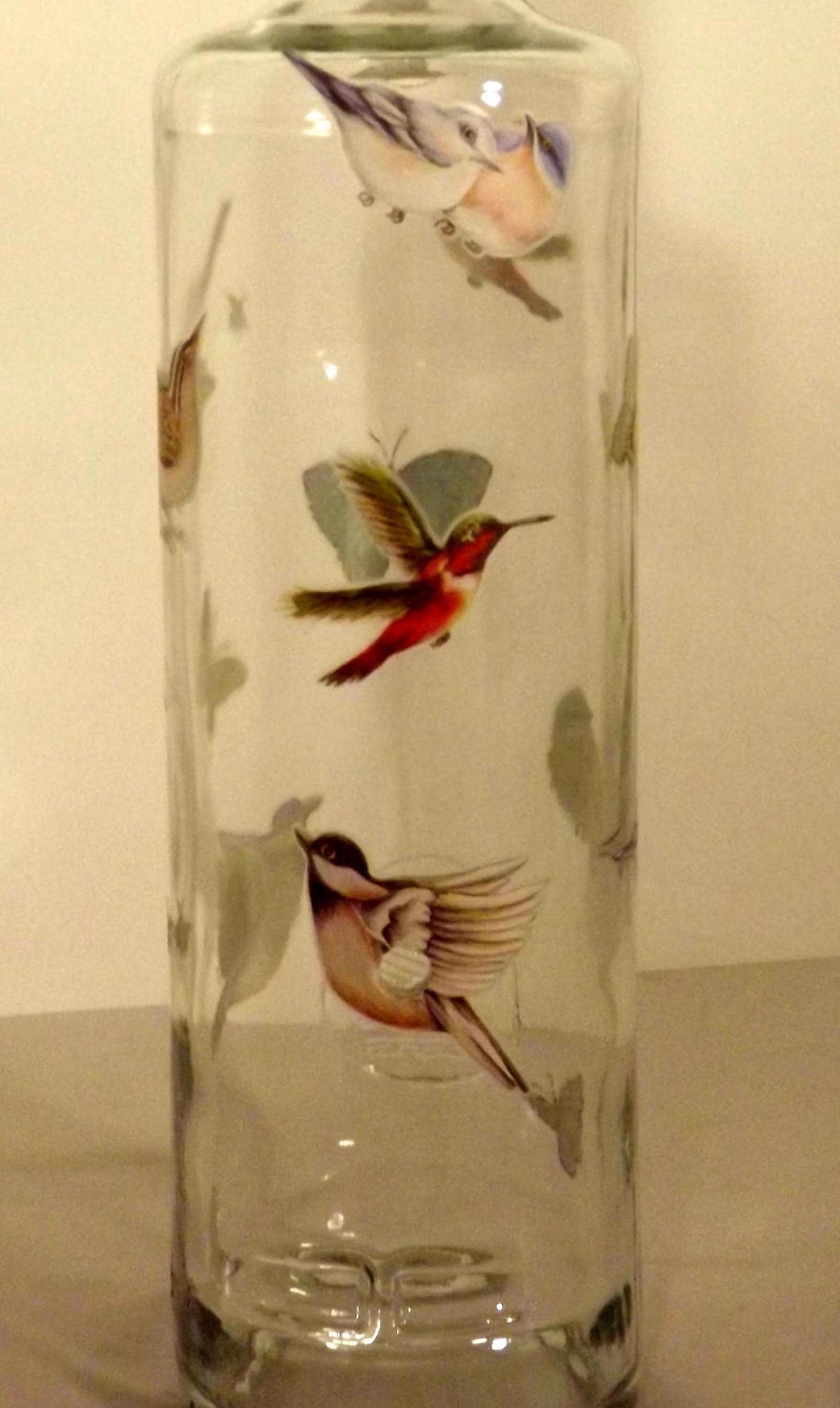 Secure and tidy way to burn incense.....

This is a unique crafted glass incense burner, perfect to enjoy aromatherapy, made out of a recycled bottle with labels removed, holes drilled in the bottle for optimum and longer burning time of the incense stick, the bottle is then cleaned inside and outside and then a stenciled pattern is applied on the bottle.

The bottle comes with five incense sticks (wonderful aromas of my choice) and a cork with a hole to insert the incense stick, which is easier than using a clip, all you do is push the incense stick into the cork before lighting the end of the incense stick. Make sure the end turns red/orange before inserting the cork into the bottle. Always place the bottle burner on an old plate because the smoke may damage surfaces.

This is not a conventional incense burner where the ashes blow and make a mess or present a risk of fire-hazard since the ashes are kept in the bottle; it's safe to use around children and pets and easy to keep clean, just empty the ashes from the inside of the bottle, if soot and ash residue accumulates inside the bottle you can clean with a bottle brush or you can also put a small amount of rubbing alcohol and coarse salt in it and shake, this should remove any residue. Wipe outside of the bottle with a damp cloth.

Each incense burner bottle is handled and packaged with care and pride which will ensure that your fragile order will be delivered at your door ready for you to open and enjoy.

Shipping and Handling discount on multiple order . Please contact me for discount info.


BEFORE YOU BUY PLEASE CHECK MY SHOP POLICIES REGARDING SHIPPING, INSURANCE, AND BREAKAGE.
Recycled Birds and Butterflies Glass Bottle Incense Burner
---