An Exciting Pulp Adventure Story Magazine from the Time of the Second World War
What a great cover! That guy was James Bond before James Bond existed. The picture sets the tone for what one will find inside: 5 novelettes filled with excitement.
FIVE-NOVELS MAGAZINE
October - December 1945
Vol. 65, No. 5
Pulp periodical; 146 pages, approximately 6 1/2" x 9 3/8", pictorial wraps, stapled and glued (illustrated paper covers)
CONDITION: Well used, but decent copy with considerable wear to the covers and spine (wrinkling and abrasion, especially on the spine, which is partially effaced - nicking about the edges - a bit of staining along the top edge - a small abrasion hole to the rear cover) ... still displays adequately ... interior paper is toned, but the text block is tight and no leaves are loose or detached ...evidence of minor mending. A Serviceable copy.
All such older paper goods must be handled with appropriate care.
CONTENTS:
- THE BOAT FROM HELL ... by David Allan Ross ... a World War II story
("A transport was far over on its side, with frantic men cascading into the sea ... smoke poured from a carrier ...")
- QUIZ ON SPORTS
- THE DOOR OF DEATH ... by Stewart Sterling ... a murder thriller
("A crowd had collected on the Courthouse steps. Sprawling in the shaft of yellow light from the open door was a body ...")
- LONG HAUL ... by L. P. Holmes ... a western
("His hand went to his hip but he never saw the gun that leaped into Morgan's hand and shot him down...")
- DOUGH FOR DOWNS ... by Arthur Mann .... a football thriller
( "'Timber!' Mule roared and hurtled his two-hundred plus pounds into the Bruin star.")
- BLACK GOLD TO HONG KONG ... by Cornelius Morgan ... A China Seas adventure
("In the faint light of early dawn they saw three men with heavy bags get into a sampan ...")
http://www.etsy.com/shop/Brothertown
http://www.etsy.com/shop/ProfessorBooknoodle
http://www.etsy.com/shop/CityBeatVintageVinyl
Learn more about their shop and process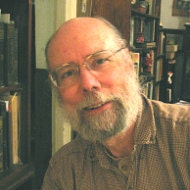 John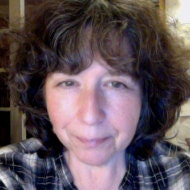 Amy
Vintage Pulp Magazine, Five Novels Magazine, Adventures and Thrillers, Great Period Cover Vintage 1940s Zines and Comics
---