Before there were Harlequin Romances, before there was Barbara Cartland, before there was Faith Baldwin .... there was Charles Garvice, an extremely successful writer of popular romances. Almost universally scorned by literary critics, the romance stories of Garvice were, nonetheless, universally enjoyed by the general population ... of course that readership was almost completely comprised of women ... but that is a very large audience.
In a way, Garvice was the Great Granddaddy of romance novels. He was a hugely popular author with many titles to his name, most of which became best sellers. He could ignore the critics and laugh all the way to the bank.
OUT OF THE PAST is a rather curious example. Evidently Street and Smith had mistakenly issued the book under a different title by a different author ( "Marjorie's Fate" by Bertha M. Clay). Someone who knew the facts informed Street & Smith and they then reissued the book with its proper title and, properly, as by Garvice. (I've never been able to find copies of "Marjorie's Fate": it's an even scarcer title!)
Garvice continues to be ignored by the literati, but a few perceptive publishers have now issued modern reprints of some of his works (out of around 150 novels).
A note on the verso of the title page states:
"This story was formerly accorded to Bertha M. Clay, under the title of 'Marjorie's Fate'. We have been informed, however, on the best authority, that the story is really the work of Mr. Charles Garvice. Therefore we re-issue it under the proper title and authorship." --- STREET & SMITH
SERIES : Eagle Series #79
TITLE : Out of the Past
AUTHOR : Charles Andrew Garvice (1850 - 1920)
PLACE : New York
IMPRINT : Street & Smith
YEAR : 1903
EDITION : First thus ...
PHYSICAL DESCRIPTION:
Paperback in digest format - 304 pages + preceding text: 8 pages of publisher's list for the Eagle Series; and, after the text: 6 pages of publisher's list for the Arrow Series and the Laura Series.
Size: approximately 5" x 7 1/4"; pictorial wraps (illustrated paper covers); glued and stapled ... the front cover features a half-tone black-and-white photograph of a beautiful young woman in a pensive pose - this against a red background - title in black ...the rear cover presents a promotional advertisement for "Ainslee's Magazine", listing the various authors found in that periodical.
At the top of the rear cover is the Eagle Series #79 and the issue date for this book (October 29, 1900) Street and Smith issued the Eagle Series one title each week.
CONDITION:
Fragile but clean and complete and well-preserved - with the following noted:
FRONT : Clean and presentable -- there is a small tear to the bottom edge next to the spine fold -- there are various small nicks along the edges -- bottom fore-edge corner is slightly eroded with a tiny bit of loss to the tip -- moderate over-all surface rub --- a few small scratches ... there is evidence of minor mending to the bottom spine-side corner ..... attachment of cover which seems firm enough upon sight, must be considered fragile
BACK : A bit of light soiling and spotting - a couple of tiny stains - nicking, etc around edges - moderate surface rub and abrasion - protrusion of binding staples through paper is discernible - else presents well - its attachment must also be considered as fragile
SPINE : Much eroded, chipped and creased
PAGE EDGES : Toned, but clean and unmarked
INTERIOR: Paper is considerably, but unavoidably, toned, else clean and presentable throughout with but small signs of use -- again considering the inexpensive materials used, care must be taken in handling this book
BINDING INTEGRITY : Aside from the fragility inherent in the cover attachment, the binding is solid with no loose or detached leaves
Fragility of materials used in construction insure that very few of these old paperbacks surface onto the market in decent condition.
This edition of "Out of the Past" by Charles Garvice is very scarce on the market. You may be hard-pressed to find another copy.
http://www.etsy.com/shop/Brothertown
http://www.etsy.com/shop/ProfessorBooknoodle
http://www.etsy.com/shop/CityBeatVintageVinyl
Learn more about their shop and process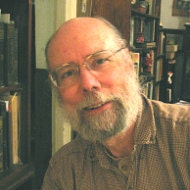 John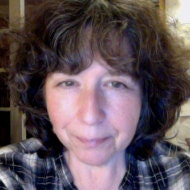 Amy
Rare Edwardian Era Paperback Romance 1903 Out of the Past by Charles Garvice Antique Book Vintage Book in Original Wraps
Listed on Sep 27, 2016
199 views