This is an exciting novel full of stories about brave ministers and hardy, rough and tumble woodsmen in the Lumber and Mining Camps of Northwest Canada
A Handsome Early Edition of
BLACK ROCK - A TALE OF THE SELKIRKS
by Ralph Connor
Rev. Charles W. Gordon spent many years ministering to souls in the lumber and mining camps of the Great Canadian Rockies. The camps were a wild and unruly environment, and what Gordon experienced there provided him with rich material for his books, which he wrote using the pseudonym of Ralph Connor. "Black Rock, A Tale of the Selkirks" was the first of his books depicting the trials and tribulations of a missionary on the wild western Canadian frontier. This was a very popular book in its day, and has actually lost none of its charm or spiritual vitality. He followed "Black Rock" with "The Sky Pilot", which was even more popular.
TITLE : Black Rock - A Tale of the Selkirks
AUTHOR : Ralph Connor (pseudonym of Rev. Dr. Charles William Gordon - 1860 - 1937)
INTRODUCTION : George Adam Smith
DATE : [ 1904 ]
PLACE : New York
IMPRINT : Grosset & Dunlap
EDITION : Reprints the original edition published by Revell in 1900
The front cover of this book has lovely modified Arts and crafts style art work.
Someone received this book as a Christmas gift in 1904.
270 pages + 2 pages of publisher's list; approximately 4 5/8" x 6 7/8" ; decorated green cloth with title and decorative embellishment to spine in black; the front board has the title and author stamped in black, above which is a picture of mountains in black, behind which a bright orange sun with rays is rising ( or setting) - around all is a simple border stamped in black
CONDITION
A Very Nice Specimen with mild wear and the following noted:
BOARDS : Light surface rub, else clean, four-square and presentable with design on cover bright
SPINE : Compression of extremities with attendant moderate abrasion else clean and presentable
HINGES / BINDING : Solid
PAGE EDGES : Clean
END PAPERS :Clean - Small label ghost to front paste-down; a neatly inked Christmas inscription, dated 1904 displays on front fly-leaf
INTERIOR : Clean and presentable
DUST-JACKET : Not present.
http://www.etsy.com/shop/Brothertown
http://www.etsy.com/shop/ProfessorBooknoodle
http://www.etsy.com/shop/CityBeatVintageVinyl
Learn more about their shop and process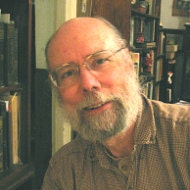 John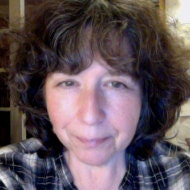 Amy
Black Rock - a Tale of the Selkirks by Ralph Connor, An Edwardian Era Novel about Canadian Lumber and Mining Camps - Vintage Book
Listed on Oct 4, 2016
307 views