Do you find yourself struggling to come up with creative ideas whilst people you know have a natural flair for creativity? Do you often find yourself short of interesting and imaginative ideas, where your mind just goes blank?

With the help of this audio you can now unleash your creative side.

You will:

* Be a naturally creative person in all that you do
* Allow yourself to overflow with creativity and imagination
* Always think in creative and imaginative ways
* Easily think outside of the box
* Be highly intuitive, imaginative and creative in all areas of your life

You can now dramatically and radically improve your level of imagination and creativity, and what's better, you will expand your imagination and become more creative with each day that goes by.

How this audio works:

This 20 minute audio works on your subconscious mind to bring about the desired outcome. It starts off at a high level, just above 'alpha', and slowly descends to the lower end of 'alpha' over 5 minutes, designed to calm you.

It is then kept constant at this lower end of 'alpha' for 10 minutes; during that period, the affirmations are being delivered directly to your receptive subconscious mind while you remain in this relaxed state.

What makes this and every 'The Choices I Make' series of audios super-effective is that you will hear the carefully worded affirmations in triplicate, using the accelerated learning technique.

On top of that, we utilise the immense clout that lies behind the three words, "I choose to…" Your incredibly powerful subconscious mind more readily accepts the words, "I choose to…" than "I am…", thereby bringing about change much faster than by using the traditional two worded phrase.

After the messages are finished, there will be a short gap before we slowly move up the frequency, gradually ascending back to a level just above 'alpha', over the remaining 5 minutes so you will be fully alert, energised and refreshed.

Once the session comes to an end, you open your eyes and continue with the rest of your day.

"We are what we think. All that we are arises with our thoughts. With our thoughts, we make our world." - Buddha

The way you think is critical in every aspect of your life.


*** Please Note: This session is created by my colleague Hani Kasem. We are teaming up to offer a wider range of products to help more people.

Hani is a published author and personal growth specialist. His vision is to use his creativity and caring for others to inspire, motivate and support adults and children to be the very best that they can be by freely expressing their talents in a harmonious and loving way. He actively creates awareness of his vision through his writings that are published in various reputable online and offline publications, and through the life-transforming tools that he has created.

This session is available as an MP3. If you choose this option I will refund you the shipping cost through PayPal.


IMPORTANT: Do not drive or operate any equipment or machinery while listening to this audio. If you are uncertain about any pre-existing medical condition, consult your qualified medical practitioner before listening to this audio. If you are female, please do not use this audio whilst breastfeeding or pregnant, unless instructed by your physician.

People with a history of strokes, seizures or heart problems must consult a qualified medical practitioner before using this audio.

The technology contained in this audio is very powerful and may initially cause some emotional discomfort, anxiety or tingly feeling in the head. This is a normal reaction to your brain organising itself at a higher level. These feelings of discomfort usually disappear quickly. If they persist, immediately discontinue use of this audio.
Learn more about the shop and process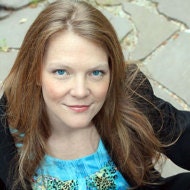 Kym Tolson
Improve Your Creativity Meditation Hypnosis CD MP3
---
Overview
Handmade item
Materials:

hypnosis, cd, mp3, music, voice, binaural beats, brainwave entrainment, meditation, relaxation, inspirational words, affirmations, hypnotherapy, hypnosis cd

Ships worldwide from

United States

Feedback: 863 reviews
Favorited by: 31 people