Coffee cozy, reusable, eco friendly, fabric coffee and tea cozy, coffee sleeve, wooden button,elastic band,plaid print, knit cozy, gifts for
Buy together, get free shipping
Buy together, get free shipping
This listing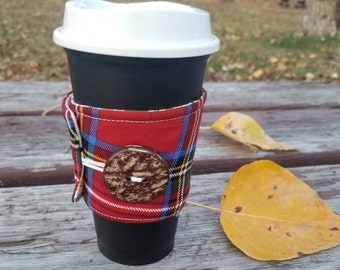 Coffee cozy, reusable, eco friendly, fabric coffee and tea cozy, coffee sleeve, wooden button,elastic band,plaid print, knit cozy, gifts for
This listing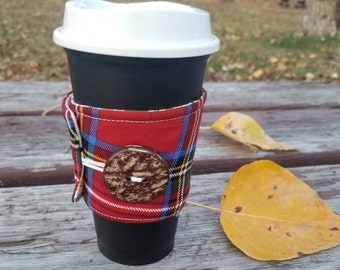 Coffee cozy, reusable, eco friendly, fabric coffee and tea cozy, coffee sleeve, wooden button,elastic band,plaid print, knit cozy, gifts for
This listing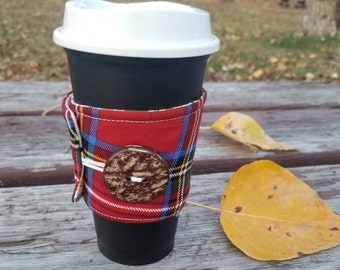 Coffee cozy, reusable, eco friendly, fabric coffee and tea cozy, coffee sleeve, wooden button,elastic band,plaid print, knit cozy, gifts for
There was a problem calculating your shipping. Please try again.
Returns and exchanges accepted
Exceptions may apply.
Message Dema
fusible fleece, polyester thread, elastic band, wooden button, cotton fabric
-Use this eco friendly and reusable coffee and tea cozy or cozie when sipping on a hot beverage.

-It adds a layer of protection while drinking hot tea or coffee. Also keeping your hands warm when drinking a cold beverage.

-This cozie doesn't take up much space, you can stuff it in your bag while on the go! Leave it in the center console of your car for easy convenience! Or leave it in your office drawer.

-Cozy has a coordinating elastic band to keep the cozy in place and to adjust to certain sizes.

-One size fits all: 12oz, 16oz and 20oz cups for both hot and cold beverages.

-Easily slips on and off.

-Makes a great gift for a teacher, a friend, a coach, or for yourself!