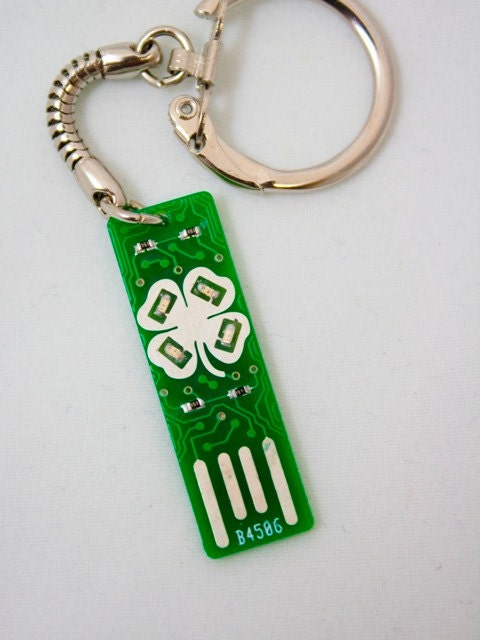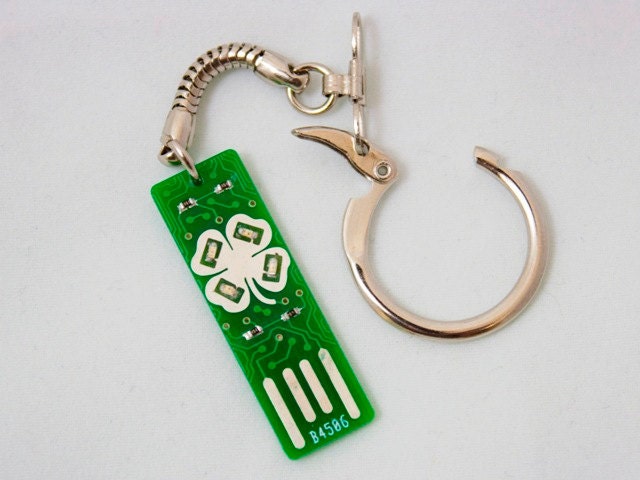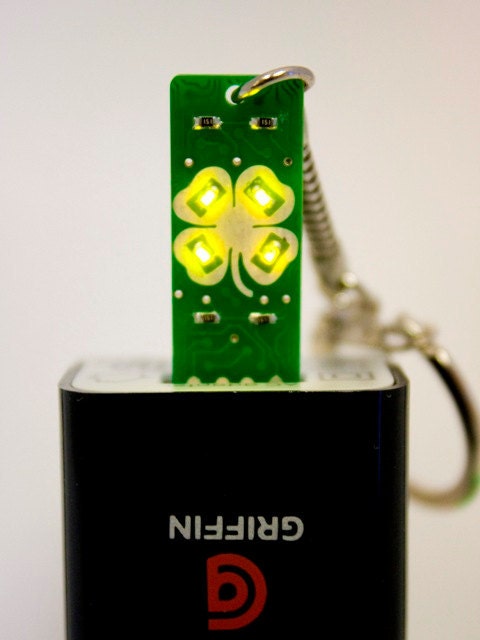 Four Leaf Clover Keychain by Boardaments.com

IT LIGHTS UP WITH USB POWER!

We all need a little extra luck now and then – especially when dealing with technology. This four leaf clover lights up and shines luck upon not only you, but also your computer! It is a necessity for anyone who ever had trouble with an electronic device.
Amaze your friends and neighbors with this circuit board keychain that lights up when you plug it into a USB port.

The fiberglass circuit board is 1.5" tall by 0.5" wide and 64 mils thick. It features metal pads in decorative shapes and 8 mil traces that are disguised but not concealed beneath a green solder mask. One side of the board displays a metal Four Leaf Clover accented by 4 bright green LEDs. The other side of the board is a field of traces and techno glory.

The circuit board hangs from a silver-toned chain and latching loop. The latching loop opens such that you're not restricted to using this as a keychain – You could also clasp it onto your bag or name badge.

This design is available in: keychains, necklaces, earrings, and magnets.

This Keychain is an ideal way to show pride in one's techie skills or those of a loved one.

Check out our store for flash drives, circuit boards, and more!

All metals and solders are lead free, RoHS compliant, and safe for daily use. Every item is soldered and assembled by hand, thus each piece contains minor variations.
We can ship outside the United States! Contact us to find out about additional International shipping rates.
Four Leaf Clover USB Circuit Board Keychain - LIGHTS UP
---