All of our Blush ingredients register as 0 on the Comedogenicity scale. (Comedogenicity is rated on a scale between 0-5, the lower the number the less likely that the ingredient used will clog your pores.)

Serecite Mica is a 0
Boron Nitride is a 0
Titanium Dioxide is a 0
Iron Oxides are a 0

5 gram sifter jar of your color choice of Ella Rose Minerals blush.

For all skin types. Ella Rose Mineral Blushes give that natural glow to the apples of your cheeks. Mineral blushes are sheer and long lasting. Mica's light reflecting qualities help to diminish lines and skin imperfections. Iron oxides provide the pigments to achieve natural healthy looking shades.

The raw ingredients used in each formula have different weights and textures so we package by volume, which basically means we fill the containers up to the top! Ella Rose Minerals makeup is free of: harmful preservatives, oils, fragrances, chemicals, silicones, waxes, talcs, starches, alcohols, carmine, bismuth or parabens. Any also free of many other ingredients used in other makeup products. It is non-comedogenic; the anti-microbial and anti-inflammatory properties are just the thing for rosacea and acne prone skin! Minerals lay overlapping one another on your face creating a filter that allows your skin to breathe and function normally while protecting your skin from airborne pollutants. As the minerals mix with the natural oils in your skin, you skin achieves a luminous natural glow.

A cruelty-free, vegan product.

Ingredients:
Serecite Mica
Boron Nitride
Titanium Dioxide
Iron Oxides


Don't be afraid to try a pink blush, it can subtlety take years off your complexion and help you look young and fresh!

(Double Click on Photo to enlarge!) Models wearing actual products, we do not "outsource" our photography!
Learn more about the shop and process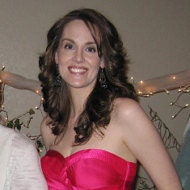 Mary Ellen
Blush, A zero rating on the Comedogenicity scale.
---
Shop similar items from sellers around the world