By Disabled Visionary Artist, Dr Franky Dolan, EdD…
THE STORY OF "THE SPIRIT DANCES":
She is a wise and old woman, alone in her body. She is ill and her life has been lived. When she was young, she had dreams of a life ahead, full and rich with laughter and singing. She lies now, alone and still. She drifts off into her slumber and she finds that she is young again. Young forever. ...Now, she dances.
She knows that her body is weak, but her spirit is not. She still has a life to live and a song to dance to. All of life, around her and throughout her, is a beautiful rhythm that connects all things living. She sees it, she feels it, she becomes it. She is no longer alone. She is no longer ill. She is no longer quiet, and no longer still. She is the wise, young spirit, free in her body. She has forgotten her pain, and found her rhythm once again. She knows that her suffering has led her into a life of strength, bravery, love and music forever. ...Now, she dances.
This painting is about hope. Even when we are tired and we are ill, there is always a spirit among our hurting bodies. Suffering brings wisdom, and patience brings strength. When you are scared and lonely, remember that in spirit, there is always a living rhythm that sings of hope. When we listen for the music among the quiet suffering, finally... the spirit dances.
Sending Love,
Dr Franky Dolan
For Fine Art Paper Print, click here:
https://www.etsy.com/listing/108237446/the-spirit-dances-matted-fine-art-paper?ref=shop_home_active_17
THE CUSTOM MATTED, HAND EMBELLISHMENT PROCESS:
MATTED 8x10, 11x14, 16x20 or 18x24: Sizes indicate the outer measurements of the mat board. The images fit at a proportionate ratio, slightly smaller than the mat board. This allows for keeping the full painting image, as opposed to cropping out part of the image to fit into standard frames.
*STAGE 1: An authentic cloth canvas print is created from an original Dr Franky Dolan painting.
*STAGE 2: The canvas print is lightly painted over, and hand embellished with extra focus in random spots, by Dr Dolan himself. The same paints as the first original painting, are used to embellish the canvas print.
*STAGE 3: We then make it much easier for you, and much more beautiful, by custom-fitting an extra-heavy bright white mat board, measuring 8x10, 11x14, 16x20 or 18x24, depending on the size that you order. We fit the image between a beveled-border mat and a full back mat board.
TIME: The overall process takes approximately 1-2 weeks to complete. If you are needing a fast turn-around, we will do whatever we can to accommodate your needs.
SHIPPING: We then skillfully wrap and professionally pack each painting, adding bonus cards with the story of your image, and information about the cause that your purchase supports. Upgraded Priority shipping is included as well for extra care and speedy delivery! -Free shipping on additional items placed in the same order!
~ A real canvas print, hand embellished and signed by the artist, along with highest quality custom-fit front and back matting, is normally incredibly expensive. We do it all in-house ourselves. The end result creates a whole new uniquely original art piece, ever so slightly different than the first original. You will receive the only one of its kind in the world! The final masterpiece painting includes a legal *certificate of authenticity* and an original signature painted on by Dr Franky Dolan himself!
*FREE MATTING
*FREE GIFT WRAP
*FREE SHIPPING ON ADDITIONAL ITEMS
Please Note: Several other options, sizes and prices are available. Contact Fae Factory with any questions. You can also see the website for more details: www.FaeFactory.com
ABOUT THE ARTIST, DR FRANKY DOLAN:
All of this art is the culmination of a man who became bedridden and housebound for many years. Hours upon hours were spent alone and painfully ill, leaving the mind with only one option for survival. Franky went into a daily monk-like meditation, every single day for years. Overwhelming visions and messages were so strong, he could barely contain them in his body. So his partner, Randy, brought him paints and clay one day, and said, "create your visions."
With no formal art training, Franky looked down at his hands, and began to sculpt and paint these psychic impressions, all from his bed or even on the floor. From this, they started FaeFactory.com, and use the sales of the various art creations to support treatment, outreach and advocacy. This art is more than just art; to Randy Ordonio and Dr Franky Dolan, it is life. …Thank you for your support, and please, join the mission!
For detailed photos and full portfolio, go to www.FaeFactory.com
***All Sales Go Toward Supporting Treatment, Advocacy And Raising Hope For The "Invisible Diseases" Community!***
(Chronic Fatigue Syndrome / M.E., Fibromyalgia, Lyme, POTS etc) -All text and image rights are owned and retained by the artist. © Fae Factory, by Dr Franky Dolan
Learn more about their shop and process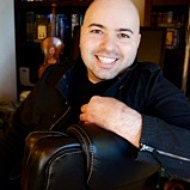 Dr Franky Dolan - Humanitarian Artist - Disabled by illness, inspired by hope!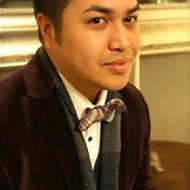 Randy, Curator for Fae Factory
The Spirit Dances. Canvas Hand Embellished Original Matted Painting-Print by Fae Factory Visionary Fine Artist Dr Franky Dolan (Wall Art)
Overview
Handmade item
Materials:

spiritual, mixed media, acrylic, ink, canvas, matting, signed, certificate of authenticity, THANK YOU FOR SUPPORTING THE CAUSE

Ships worldwide from

United States

Feedback: 172 reviews
Favorited by: 777 people
Listed on Aug 17, 2016
6371 views