These soap bars are lovingly made from scratch with 100% biodegradable vegetable oils and emollients (no premade bases or animal products). This ultimate formula was three years in the making with the aim to create a bubbly, long lasting bar of soap perfectly balanced to clean and condition skin without stripping of it's natural oils AND without leaving a residue on your body or the environment. These blissful bars of sweet soapiness really are a gift from the earth!

People lather and slather chemicals onto their bodies everyday while rinsing this mess into the water system. Many mass produced "soaps" and body washes are actually synthetic petroleum based detergents and moisturizers and, therefore, not skin or earth friendly.

Discover the difference using natural can make for your skin. Folks who use an all natural, handmade soap know what I'm talking about. Mild cleansing for the whole family free of added harsh detergents, phosphates and sulfates (SLS) for the love of your skin and the earth :)

This listing is for FOUR full size bars totalling at least one full pound of soap. Don't forget to leave a message with your choices :)


currently available:

almond
beach house (salted air, weathered driftwood)
cocoa mint (fresh mint w/ a hint of sweet cocoa)
coconut lime (smooth coconut & sparkly lime)
cucumber and green tea (w/ cucumber extract)
eucalyptus & tea tree (with bamboo charcoal)
French pear (scent of ripe, juicy pear)
grimebuster (lavender mint w/pumice)
jasmine (intoxicating white floral)
lavender (w/pure French lavender essential oil)
Muskoka boathouse (cedarwood/sandalwood/spice blend) SOLD OUT
oakmoss (scent of forest floor and wet bark)
oatmeal milk & honey (classic comfort scent of oats + sweet honey)
orange clove (sweetly spicy)
patchouli (earthy Indonesian patchouli)
pomegranate (ripe red fruit)
pure & simple - no added scent
rosemary mint
sweet bee (honey/floral blend)
tea rose (true scent of roses)
vanilla (sweet, powdery)


Soaps consist of a carefully formulated blend of olive oil, soy oil, coconut oil, palm oil, shea butter, castor bean oil, essential oils, phthalate-free fragrance oils; some contain bamboo charcoal, French clay or botanical parts.

ONTARIO RESIDENTS PLEASE READ:
My shipping rates for this listing is discounted but reflect cost to the furthest points within Canada and U.S. Shipping within Ontario is less cost, so buyers in Ontario please enter coupon code SHIPONTARIO to adjust price of shipping (for use w/ this listing only please!)




Thanks for your continued support of natural and handmade!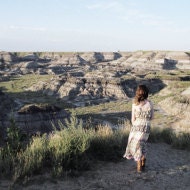 Lily D.
Four bars of handmade Soap - discounted shipping - cold process by Soap Utopia
---
Listed on Mar 22, 2017
5012 views