These gorgeous magnolia blooms make a most romantic bridal bouque. Magnolia Blooms are a sign of nobility, refinement, and dignify. Truly one of the most beautiful blooms in the flower world, These hand made magnolias, elegant an noble, bloom from a stem wrapped in Dupioni Silk that has enough flexibility to be positioned in any direction. The vibrant color is royal and rich and is fabulous with any color of gown. Our couture Royal Magnolia Bouquet is wrapped in an imported four inch silk designer ribbon. Over this is a imported Belgium 1.5 inch woven tapestry ribbon, embellished with an antiqued brooch and pendant. The bouquet measures 15 inches a cross and 18 inches long. Smaller bouquets are available upon request. The handle is 2 inches round. As with all couture bouquets and accessories the color and essence of the piece may slightly from the photo.

Here at White River Bouquets, our opinion is that the best place to began planning a wedding may be with the style and color of the bridal bouquet which will set the style and theme for the bridal party as well as the wedding ceremony and reception. The origins of the bridal bouquet is from the ancient beliefs that strong smelling herbs, spices, and flowers, protected wedding party's from bad luck, evil spirits, and illness .Sometime later Roman traditions expanded the concept with the custom of decorating the bride and groom in floral garlands which symbolized new life and hope for fertility. The Greeks and Romans also began the custom of strewing flowers blooms before the bridal couple to symbolize the essence of love.

Please allow 6 weeks to ship. Rush order charges apply for less than six weeks lead time. All sales are final. Shipping charges will be billed upon completion and determined per your instructions, including International shipping. Because we only accept a limited number of designs each month, we recommend you secure your design date as soon as possible. Once payment has been processed your design will be put into our production schedule.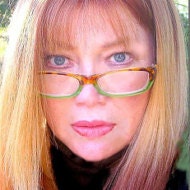 Jan Barrett-Farren
Listed on Feb 21, 2015
745 views