♡♡♡♡♡♡♡♡♡♡♡♡♡♡♡♡♡♡♡♡♡♡♡♡♡♡♡♡♡♡♡♡♡♡
Here's the latest customer testemonial!
3/22/16
This cane is beautifully hand painted and well made. I wanted to find something he that wouldn't make him feel like an old man! He absolutely loved it at first site! I would recommend this as a gift for a loved one.
(Check out what other customers have to say in my feedback!)
♡♡♡♡♡♡♡♡♡♡♡♡♡♡♡♡♡♡♡♡♡♡♡♡♡♡♡♡♡♡♡♡♡♡
THIS IS NOT A PUZZLE CANE BUT IT IS A VERY BEAUTIFUL CANE.

Two bright Monarch butterflies flit among the vining leaves.

This is a blond, crook handled cane, aprox. 35 inches tall with a grey rubber cane tip.
Because I paint each cane individually, each one is garunteed to be a one of a kind work of art.

☀☀☀☀☀☀☀☀☀☀☀☀☀☀☀☀☀☀☀☀☀☀☀☀☀☀☀☀☀☀☀
☛☞☛Custom walking canes are available at any time.☚☜☚
☀☀☀☀☀☀☀☀☀☀☀☀☀☀☀☀☀☀☀☀☀☀☀☀☀☀☀☀☀☀☀☀
☆☆☆☆☆☆☆☆☆☆☆☆☆☆☆☆☆☆☆☆☆☆☆☆☆☆☆☆☆☆☆☆
. Please see my shipping and payment polices for items sold outside the USA.
☆☆☆☆☆☆☆☆☆☆☆☆☆☆☆☆☆☆☆☆☆☆☆☆☆☆☆☆☆☆☆☆

The paints I use are high quality acrylic and it is sealed with several coats of oil based polyurethane.
Learn more about the shop and process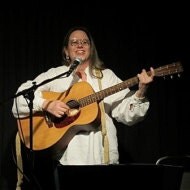 Judy Goddard
Butterfly - Walking Stick - Hiking Stick - Crook Handle - Hand Painted - Walking Cane -
Listed on Aug 11, 2016
1014 views