There's no doubt about it, there are some beautiful Hummingbird skulls here on Etsy. Which is why we went back to the drawing board with ours to create something a little bit different. Like all our jewelry, this lovely little hummingbird skull is completely hand carved in exceptional detail, and is so lifelike you'll find it hard to believe it wasn't cast from the actual bird. The hand carving approach also allows us to get creative, and so we worked in a beautiful flower and vine design onto the top of the skull. The flower, rather than being carved into the skull, is raised, as are the vine and leaves, all of which were positioned to add a really lovely balance to the piece.
We're pretty proud of this one.
As with all Lost Apostle jewelry, this skull is lovingly hand carved, cast in the finest jewelers bronze and hand polished to bring out the beautiful warmth and lustre of the bronze. The piece then has a special process applied which will ensure that the skull will not lose its polish - no need to worry about keeping it shiny.
The Hummingbird measures 38mm from the back of the skull (not including the jump ring) to the tip of its beak, by 12mm across the widest point of the skull. We made this piece a little larger than life as, quite frankly, this is one hummingbird skull you'll want to show off. This little hummer is hung on approximately 1 meter of the finest Spanish leather, and also comes with the all-original Lost Apostle bronze clasp. This clasp is fully adjustable and allows you to wear the necklace at whatever length you like. Kool for kats. Have a look at the youtube vid link below for a full technicolor demo on how it works.
I had a dream once that I was asleep, dreaming, and in that dream I was lying under a big tree looking down at a hummingbird that had landed on my chest, and at the same time I was also the hummingbird looking up at myself. Quite freaked me out at the time I have to admit, but I've loved the hummingbird ever since. Nadya, completely unknowingly, gave me a bonsai tree as an anniversary gift, with a hummingbird (a knitted one I should add) perched in the branches. Trees and hummingbirds, trees and hummingbirds...
★ Here's the antique silver version of my Hummingbird Skull -
http://www.etsy.com/listing/80096622/bird-skull-necklace-hummingbird-skull
available on antique silver or gunmetal chain.
►►► Please copy and paste this link to watch a short video showing how to attach the clasp - www.youtube.com/watch?v=PFODAxZ49oo
Click here to have a look at all our other Bird and Animal Skull pendants -
www.etsy.com/shop/LostApostle?section_id=8028308
And click here to have a look through our shop -
www.etsy.com/shop/lostapostle
★ ★ ★ ★ ★ ★ ★ ★ ★ ★ ★ ★ ★
Don't forget to click the little heart over there if you like this item so you can find it again! And there's the facebook "like" button there too to share the love!
★ ★ ★ ★ ★ ★ ★ ★ ★ ★ ★ ★ ★
Thanks for looking,
James and the lovely Nadya
Learn more about their shop and process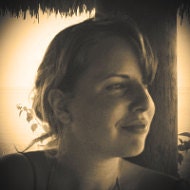 Nadya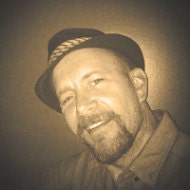 James
Bird Skull Hummingbird Skull with Flower Pendant Necklace - Bronze Skull on Leather
Listed on May 2, 2016
6870 views