*** The colour seen on your computer monitor cannot precisely duplicate the effects you can achieve using enamels. This is especially true for transparent enamels, where background colour and thickness of the dry enamel application strongly influence the final results. ***

Colour: 1860 Flame Orange (Yellow-Orange-Red)
Transparency: Opaque
Size: 1 oz.
Mesh: 80 mesh
Temperature/Expansion: Medium temperature, medium expansion
Metals: for use on copper, gold, low carbon steel and metal clay
Normal firing temperature: 1400 - 1500°F

All enamels are shipped in baggies! Jars are available for quantities of 2oz or more per colour.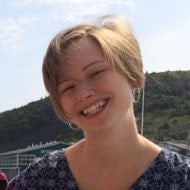 Chantel Gushue
1860 Flame Orange (Yellow-Orange-Red) Opaque Lead-free Powdered Glass Enamel 1oz.
---