Here is a large 12x12x8 box filled with YOUR CHOICE of this beautiful preserved moss so no need to water and worry about keeping it alive. See amount in last photo showing the shreds on the table. It covers a section 4'x4' (approximately) depending how thick you lay it out.
This moss is NOT ALIVE anymore but will stay a beautiful green color if kept away from direct sun and water.
Here are 4 beautiful green preserved moss types that has been dried & dyed to keep the beautiful color. Then 1 that is all natural and not dyed. I love to use this as a substrate layer in my terrariums.
I also use this preserved moss for many craft projects that you want to glue a bit of moss onto them.
***We have 5 styles/types.***
SHREDS which is a lighter green moss & some shades of brown of small shreds of moss. This is more loose than any moss and great to use when making moss letters or when you need a bit more of a fine cut moss. This is also shown in second photo.
MOUNTAIN MOSS is like the shreds but a darker green color. Wedding tables or woodland party tables can also use this as well as the SHREDS...apply to a backing and make your own place mats or runners. It covers a section 4'x4' (approximately) depending how thick you lay it out.4th photo on the bottom.
FOREST MOSS is also darker in color but has several types of moss & green shades in it and more clumps than the shreds or Mountain moss. 4th photo on the top.
PRESERVED SHAG MOSS: is a lighter green like the shreds but in really long sections and larger formed sections. This moss has the biggest sections of moss from all 4 we carry. It is great to cover large open baskets or large sections easy.2nd photo on the top.
NATURAL SHAG MOSS is the same as the preserved just NOT dyed. All natural harvested and dried. 2nd photo on the bottom.
There is at least 24 Oz of moss ( 1 1/2#) inside here NOT including the weight of the box!
Same Moss I use here in a lot of my projects.
*****************Sample Bag*****************
Need just a sample of this to look at? I offer it in 2 sizes listed here.
Smaller bag for $2
https://www.etsy.com/listing/64615842/preserved-mountain-moss-shredded
larger 2 oz qt bag
https://www.etsy.com/listing/69856065/2-oz-bag-shredded-green-mountain
10 Pound box full:
https://www.etsy.com/listing/160635813/bulk-moss-preserved-10-pound-box-filled?ga_search_query=bulk+moss&ref=shop_items_search_9
This is another preserved moss so you can buy it way before the event and not have to worry about it.
Learn more about their shop and process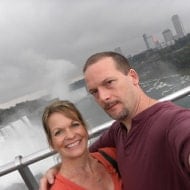 Teresa Kessler Ron Kessler
BULK Moss- 1 1/2 pounds of REAL moss in 5 styles-Basket moss-Preserved Sphagnum Moss-Wedding Decor-Woodland moss
---
Listed on Feb 16, 2017
19038 views