This nag champa is beautiful! the smell is sweet and divine! i always allow my products to mellow for at least 48 hours before determining whether or not the scent is perfect, at first this scent presented with a slight top note of neem but after 48 hrs it has masked the neem ENTIRELY! you would not know this was a neem shampoo i really cant say enough about how utterly incredible this shampoo smells! this is my new personal favourite! and i really think it will be yours too!
African black soap is simply one of the greatest cleansers ever if you don't believe me just ask around. Black soap itself is great for all hair types especially dreadlocks because it cleans deep without any synthetic detergents that can build up and leave residue. We used 100% authentic raw African black soap and blended it with neem oil which has been used for ages to help aid hair growth and strengthen hair; it leaves hair shiny and strong! Neem oil also kicks dandruff's butt! Whatever your hair type if you want stronger longer hair without the price of nasty chemical synthetics then this my friend is for you!
For all you dread head kids worrying about spring tour and the inevitable cooties that go around fret no more! Neem oil is a natural insect repellent!
Our African black soap shampoos do not contain any castile soap, glycerin, panthenol (or other preservatives),sulfur, fragrance oils, or any other nasty stuff that you will commonly find in other black soap shampoos on the net. Do not be fooled by sellers that call their shampoos things like "pure" and "all natural" when in fact some of these ingredients are far from the scope of natural. You will find nothing in our black soap shampoo except Authentic African black soap, water, and essential oils. When you purchase our products you can rest assured that you are getting a very pure and natural product. I take a lot of pride in bringing the very best ALL NATURAL products to my customers.
This is not like the drug store shampoos you might be accustomed to its very thin but very powerful, a little goes a long way in most cases! that means it has the consistency of WATER if you do not think you can get used to a product with such a drastic difference in consistency from regular shampoo perhaps a shampoo bar might be a better option :)
Always shake well before use and its better to start at the scalp and lather out!
vital goods products are
- all natural
- vegan friendly
- Halal
- organic
- paraben free
- petroleum free
- preservative free
- SLS free
- NOT tested on animals
- Ideal for all skin and hair types
Want your item packaged in a box? purchase a priority box upgrade here.
https://www.etsy.com/listing/108411652/priority-box-upgrade
INTERNATIONAL SHIPPING IS AVAILABLE PLEASE CONVO ME FOR RATES!
FULL INGREDIENTS LIST:
100% raw African black soap,Neem Oil, distilled H20, Pure essential oils and attars, Veg based Grapefruit seed extract.
DISCLAIMER:
The statements in this listing are not designed to diagnose or treat any medical condition.
You must not rely on the information on this website as an alternative to medical advice from your doctor or other professional healthcare provider.
If you have any specific questions about any medical matter you should consult your doctor or other professional healthcare provider.
If you think you may be suffering from any medical condition you should seek immediate medical attention.
You should never delay seeking medical advice, disregard medical advice, or discontinue medical treatment because of information on this website.
Learn more about the shop and process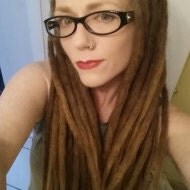 Heather Gamble
Dreadlock Shampoo Neem Nag Champa Black Soap shampoo 4oz
---
Listed on Jan 14, 2017
4867 views