"The best time to plant a tree is twenty years aago. The second best time is now."
~ Chinese Proverb
Hydrosols are the pure healing waters produced during distillation. They make delightful and effective natural face toners and body splashes. They carry all the benefits of essential oils but are much milder and can be used directly on the skin. The distilled waters carry the distinctive essence of the plant. They are fragrantly wonderful to use and possess amazing benefits!
Five hydrosols at your disposal to use for a variety of concerns as they come up during the day or whenever. Help at the touch of your fingertips... This sampler includes amazing hydrosols for skin care and space changing misters.
Customer comments:
"My purchase was very fast shipping, awesome customer service. I truly enjoy my hydrosol spray, will be back for a regular size."
"These hydrosols smell amazing, as I had to spray each of them :0)."
"Lovely sampler, great for on the go people to put in pockets."
"Love them! Thank you."
"Great selection! I've found many uses for them."
This five (5)-pack will introduce you to hydrosols, also called distillates, if you are new to them.
Hydrosols (or hydrolats) can be called the homeopathy of aromatherapy-- as herbs are to homeopathy, so are essential oils to hydrosols. Hydrosols are the pure natural water that is produced during the distillation process involving the extraction of plant oils. They are non-alcoholic, they cannot be manufactured synthetically in a laboratory. They are highly tolerable, even by children, and while not as potent as essential oils convey some of the same characteristic properties. One drop of essential oil can be very, very powerful. One drop of a hydrosol will be much less so at about 5% potency of an oil, yet a few drops or quick mist of a hydrosol will produce a positive response from your skin and/or your emotions.
The 8 milliliter (ml.) size is equivalent to about one quarter (1/4) of an ounce. These hydrosols can also be found at this Etsy store in 1, 2 and 4 ounce sizes (see links below).
Each hydrosol in this five pack, as listed.
LAVENDER (Lavandula augustifolia) hydrosol is a simply sweet, organically distilled hydrosol of the fragile and gentle Lavender flowers or buds. It is relaxing, soothing, calming and refreshing. This hydrosol can be used as a toner, skin cleanser, refreshing facial mist or as a room spray to cleanse and clear the air.
http://www.etsy.com/listing/73174336/expressive-lavender-hydrosol-calms
SWEET GRASS (Hierochloe oderata) Hydrosol:
Known to be used by Native American Indians, Sweetgrass has a history that includes it being known as Holy Grass in Europe where it used to be strewn in front of churches on holidays. It is used as a smudge or means to cleanse the air. Use as a mist, as a base mixer with cosmetic clay for a fragrant masque, or body and hair spray. It is an enduring fragrance! Distilled from organic sweet grass grown in Oregon.
http://www.etsy.com/listing/72817692/exhuberant-sweet-grass-hydrosol-spritz
FRESH FACE
A toning hydrosol to be sprayed on facial skin or any sensitive area of the body (not mucous membranes):
Contains the organic hydrosols of:
+ Calendula (Calendula officinalis), well known as a topical skin agent that soothes skin
+ Helichrysum italicum (same botanical name), one of the most precious essential oils that is amazing for skin concerns;
+ Lavender (Lavandula augustifolia) is an all around beneficial essential oil given its ability to support wellness concerns. Sensitive skin responds favorably to its use.
http://www.etsy.com/listing/73175294/fresh-face-hydrosol-facial-toner
HELICHRYSUM:
+ Helichrysum italicum (same botanical name)
This wondrous hydrosol is also known by the names Immortelle and Everlasting. It is among the most precious, holistically useful yet available hydrosols.
http://www.etsy.com/listing/88250839/mother-natures-best-amazing-organic
HEAL THYSELF:
Heal thyself is a superlative synergy (combination) of the organic hydrosols of Lavender, Helichrysum and Calendula. Helichrysum and Lavender are identified above. Calendula (Calendula officinalis) or as we otherwise know it, is the Marigold flower. Calendula loves skin and soothes it effortlessly. When combined with Lavender and Helichrysum, the synergy is very impressive.
The eight (8) ml. spray misters can be reused. Like essential oils, hydrosols should be kept away from hot environments to preserve them. These misters should be used within a year. They are not for internal use. Please keep out of the reach for children (though not harmful to them).
All Jamilah Aromatherapy products are hand poured and blended upon order and shipped promptly for quality and freshness.
~ Shipping overage charges will be refunded for domestic and international orders. They are calculated dependent upon weight and shipping destination. Or, please contact us prior to purchase for the exact shipping costs.
** We take pride in our carefully crafted products. We do not use synthetic or harmful ingredients, instead we are determined to nourish and care for skin, hair and beyond with optimum wellness as our utmost concern. Our products are eco-friendly and cruelty-free. No SLS, parabens, alcohols, glycols or artificial colors. We are vegan using organic, wildcrafted, nutrient rich and cold pressed oils. We know and trust the integrity of our essential oil suppliers that the oils are unadulterated and free of exposure to pesticides with superior handling at the source.
We trust nature.
Disclaimer: Statements contained herein have not been evaluated by the Food and Drug Administration. These products are not intended to diagnose, treat and cure or prevent disease or substitute care by a medical practitioner. All recommendations are believed to be effective, but since actual use of this product is beyond our control and can vary from individual to individual, no guarantee as to the effects of their use can be given nor liability taken.
Learn more about the shop and process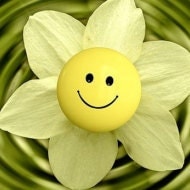 Khay
Hydrosol - Organic 5-Pack Hydrosol Must-Have Sampler - Pocket/Purse Size Sprays, Comforting & Energetic, Soothing Skin Care, Organic, 8 ml.
---
Overview
Handmade item
Materials:

organic hydrosol of lavender, organic hydrosol of helichrysum, unsprayed hydrosol of sweetgrass, organic hydrosol of calendula, organic lavender distillate, organic sweetgrass distillate, organic helichrysum distillate

Ships worldwide from

United States

Feedback: 1954 reviews
Favorited by: 46 people
Listed on Mar 20, 2017
916 views