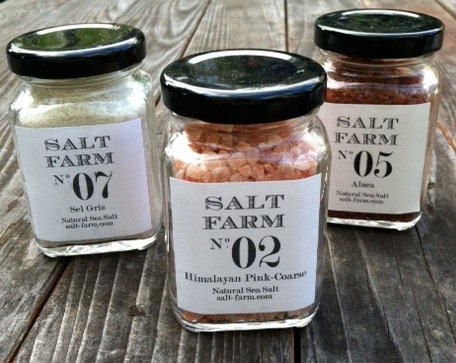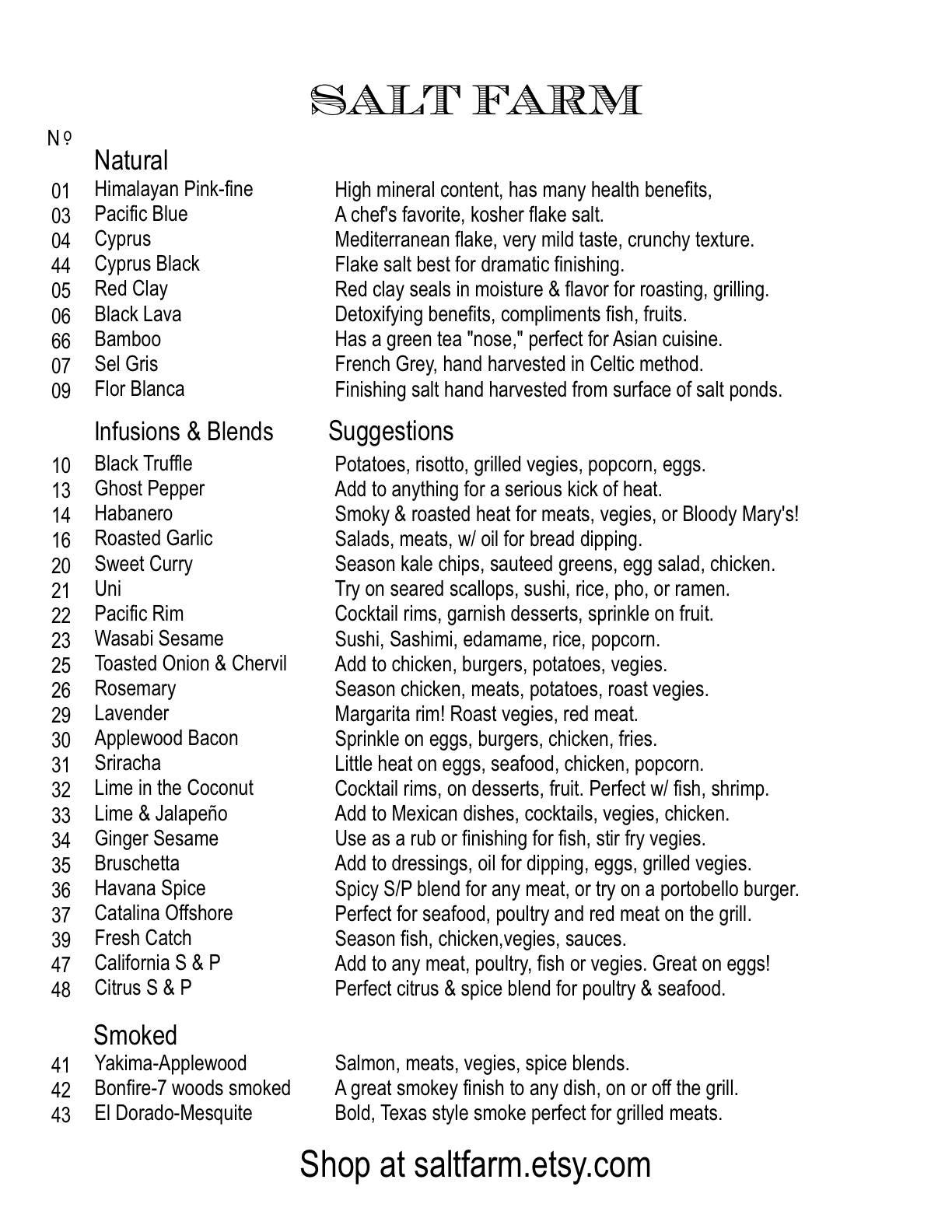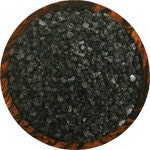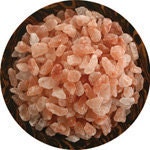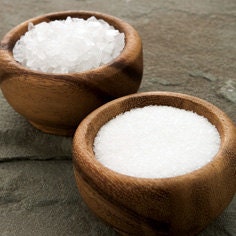 Choose from 9 varieties of Natural Sea Salts from around the world.

01 Himalayan Pink-fine: This salt crystallized more than 200 million years ago and remains protected from modern-day pollution and impurities. 100% natural, Himalayan Pink Salt is one of the purest salts available on earth. It contains more than 84 trace minerals and none of the additives or aluminum compounds found in refined table salt.

03 Pacific Blue-kosher flake: All-natural kosher flake sea salt, harvested from the cool, clean waters of the Pacific Ocean. It delivers all of the beneficial nutrients of sea salt while retaining a kosher flake texture. Pacific Blue is unrefined with a light, small flake, making it the most natural everyday salt.

04 Cyprus: Cyprus salt flakes are known for their large pyramid shaped crystals. Light and fluffy with the mild taste characteristic of Mediterranean salts. This flake salt is also commonly used as a garnish for fish and vegetable dishes.

44 Black Cyprus: The shiny black pyramid-shaped crystals get their color from activated charcoal, from coconut shells. Which is mixed with Cyprus Flake Sea Salt. A delicious garnish for seafood, especially scallops or halibut, on roasted vegetables, or even on white chocolate confections.

05 Red Clay: (aka Alaea) The traditional Hawaiian sea salt used to season and preserve. Alaea Hawaiian Sea Salt is non-processed and rich in trace minerals. A small amount of harvested reddish Hawaiian clay (Alaea) enriches the salt with Iron-Oxide. It is favored for roasting or grilling meats, as the red clay helps to seal in flavor and moisture.

06 Black Lava: (aka Hiwa Kai) This Hawaiian salt has a stunning black color and silky texture. Solar evaporated Pacific sea salt is combined with activated charcoal. This complements the natural saline flavor, and may add detoxifying health benefits. Beautiful on fish, vegetables, tropical fruits and melons.

66 Bamboo: An especially flavorful sea salt made with organic, wild-harvested bamboo leaf extract. The extract is naturally abundant in amino acids, antioxidants and vitamins, and with a sweet green-tea "nose" it imparts to the salt, the pale green Bamboo is perfect for all types of Asia-influenced cuisine.

07 Sel Gris: The French perfected the art of high quality, hand-harvested sea salt by using centuries old Celtic methods. Sel Gris is known for its beautiful grey color (from the clay lining the salt ponds), its high moisture and mineral content, with bonus nutrients not found in most sea salts. No additives of any kind are mixed with the salt.

09 Flor Blanca: Harvested by hand from the salinas salt farms of coastal Manzanillo, Mexico, Flor Blanca Sea Salt is a delicate salt with a moist, fluffy texture. Similar to the mild Fleur de Sel crystals, Flor Blanca possesses the same versatility both in recipes and as a finishing salt.
Natural Sea Salts 9 varieties to choose from
---
Shop similar items from sellers around the world