Company of Elves Perfume Sampler Set - Inspired by The HOBBIT - Lord of the Rings
The Company of Elves Perfume Sampler Set of SIX vials includes:
Evening Star
Lady of Light
Silvan King
Dome of Stars
Silvan Prince
Forest Daughter
Another set of scents meant to complement my other fantasy perfumes inspired by The Hobbit and Lord of the Rings and the Silmarillion. JRR Tolkien's realms are some of my favorite to visit in my mind's eye and some of my favorite places and characters to imagine smelling!
Please see descriptions below. Each vial is a 1 ml amber glass vial with plastic stopper and label.
Each perfume is also available in my shop in full size 9 ml roll-on bottles.
*******************************************************************
Evening Star Perfume Oil - Inspired by Arwen
Arwen, half-elven daughter of Elrond was the most beautiful of the final generation of the high elves of Middle Earth. She was known as the Evenstar or Evening Star for her legendary beauty. Mortal man, Aragorn fell in love with her at first sight and through all his struggles and trials, Arwen kept fast to him. In her ultimate testimony to their love, she chose a mortal life over immortality and they were married after Aragorn became King of Gondor and the War of the Ring was over.
This feminine scent is a beautiful, sensual and fragrant mix of romantic florals and soft green notes: Night Blooming, Jasmine, Lily of the Valley, Moss, Ferns, soft Musk, and a subtle herb note.
*******************************************************************
LADY OF LIGHT Perfume Oil - Inspired by Galadriel
Galadriel, beautiful Elven queen and co-ruler of Lothlórien, was describe in Tolkien's works as "the mightiest and fairest of all the Elves that remained in Middle-earth" and the "greatest of elven women". Her hair was the most radiant gold and to look upon her was to be enchanted and bewitched.
Beautiful main notes of orange blossom, vetiver, and oakmoss combine with light and complementing notes of honey, azalea and woods. A feminine blend that will surely please the most discriminating Elven Queen.
*******************************************************************
Silvan King Perfume Oil - Inspired by Thranduil
Far away in the dark wood there is hidden kingdom protected by a powerful Elven King. Brave souls have gone searching for it, but beware if you find it...you might never leave!
A very complex, delicious unisex scent reminiscent of a dark woodland realm with a touch of smokiness and spice. Main notes of: Amber, vetiver, hickory wood, coriander, saffron, peppercorn, wood honey, dark vanilla, sandalwood and very light notes of mandarin and jasmine.
*******************************************************************
Dome of Stars Perfume Oil - Inspired by ELROND
Elrond, half-elven ruler of Rivendell, was one of the mighty rulers of Middle Earth in the third age. He and his twin were also descended from the angelic beings who had come to Middle Earth many ages before. Elrond has been described by Tolkien as "Noble and as fair in face as an elf lord, as strong as a warrior, as wise as a wizard, as venerable as a king of dwarves and as kind as summer." The name Elrond means Dome of Stars, implying that his wisdom reaches the vault of the stars.
Dome of Stars Perfume Oil is a mysterious, exotic, and earthy unisex scent, bordering just slightly on the feminine side. The blend is complex and the notes are well balanced.
Main notes are comprised of: Sandalwood, orris root, lavender, myrrh, amber, soft evergreen, and light nuances of cinnamon and citron.
*******************************************************************
Silvan Prince Perfume Oil - Inspired by Legolas
Legolas was an Elven Prince and son of Thranduil, Elven King of the Woodland Realm of Northern Mirkwood and ruler of the Silvan Elves. He was one of the nine companions on the quest to return the ring of power to Mordor so it could be destroyed. Tolkien depicts him as one possessed of keen senses and agility, a subtle sense of humor, and immense fighting skills with bow and knife. He also appears in the screen version of The Hobbit, although Tolkien never wrote about Legolas in The Hobbit book.
This is an earthy, green and woodsy scent that is fresh and unisex with a slight exotic note....clean, green and a bit otherworldly... just like an Elf!
Main notes are: Tall majestic ancient forests, trailing tendrils of ivy, galbanum, coriander, and mysore sandalwood.
*******************************************************************
FOREST DAUGHTER Perfume Oil- Inspired by Tauriel
Tauriel is the head of the border guard and soldier of the Mirkwood created for the Hobbit series of movies. She is not an original character of the Tolkien books but has become loved by so many fans. She is bold, brave, true, and strong yet has a soft side. This perfume embodies the spirit of the character Tauriel,
Main notes of: Tulips, Jasmine, Ylang-ylang, Sandalwood, Black Currant, Vetiver, and background notes of Patchouli and dark Cocoa for a little spark.
*******************************************************************
You may also like:
https://www.etsy.com/listing/114516639/the-hobbit-inspired-perfume-sampler-set
Perfume oils are hand blended using the finest essential and/or fragrance oils and organic jojoba oil for superior skin absorption and longevity of the scent. All perfumes are Vegan, Cruelty-Free, Preservative Free, and Alcohol Free. Enjoy!
Learn more about Deep Midnight Perfumes here:
http://www.etsy.com/shop/DeepMidnightPerfumes/about
Please take a moment to familiarize yourself with my shop policies:
http://www.etsy.com/shop/DeepMidnightPerfumes/policy
**Copyright 2010-present Deep Midnight Perfumes All Rights Reserved. The product descriptions, product names, notated photographic images, logos, banners and product/label designs are the intellectual property of "Deep Midnight Perfumes" and may not be reproduced in any way without written consent.
Learn more about the shop and process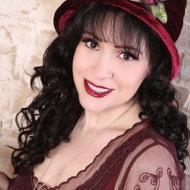 Cat
Company of Elves Perfume Sampler Set - Inspired by The HOBBIT - Lord of the Rings - Middle Earth
---
Listed on Jan 11, 2017
3365 views