This item sold on August 4, 2012.

Item Number: 17 BU 77:13
Object: Hairstick
Category: Personal – Hair Accessories
Material: Wood, Copper, Brass, Silver-Plated Metal
Length: 7.25" long, with 6.25" usable length
Artifact Analysis:
In the Doctor Who franchise, the Time Lords are an advanced extraterrestrial humanoid civilization. They receive their name for their non-linear perception of time, allowing them to see simultaneously everything that was, is, or could be. Their technology reflects this, including the invention of the TARDIS (Time and Relative Dimension in Space)—a time machine that is bigger on the inside than on the outside.
This hairstick looks like it could be made of a discarded piece of this technology; it boasts a two-sided gear for its focal—one side copper, the other side brass. Perhaps it could adorn the hair of a Time Lord to keep her hair in place while piloting a TARDIS, or one of the Doctor's companions as a memento of her adventures.
Other Items of Note:
Link back to Wonder and Whimsy:
anafiassa.etsy.com
Link to my other shop, Shining Silmarils:
shiningsilmarils.etsy.com
Address of my blog, where I talk about creating things: anafiassa.blogspot.com
Cataloger's Notes:
While most of the stories I tell through my creations here are my own, there are a few exceptions. Obviously, this is one of the exceptions. No copyright infringement is intended.
Learn more about the shop and process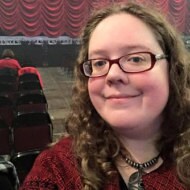 Jenny Kyrlach
Timelord Trinkets - Copper and Brass Rounded Gear Hairstick
---