This item sold on July 11, 2011.
In this six minute high quality HD video, I will demonstrate how to solder rhinestone chain onto a brass stamping, using ordinary, everyday hardware tools and supplies. You will master this fun technique easily, after watching this video, and utilizing some of my little secrets of the trade. I will share all the materials and steps necessary to solder rhinestone chain on to a stamping. Then how to age it using a patina wash.

What a fun treat. Watch this video, and it will create peace in the world! Well, it might rock your world at least! And think of the new projects you can make after learning this?

When you make this purchase, I will email you a link, and a protected password, to view the video. Due to the large file size, it will take a few minutes to download, so please be patient. You may view the video as many times as you wish.

PLEASE do not share this protected password with your fellow jewelry artist friends. I'm trying to get to Paris, and need every dime!!

Tell your friends about how great it is though!
Thanks.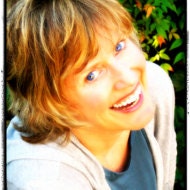 Riki Schumacher
How to Solder Rhinestone Chain
Listed on Jul 10, 2011
536 views