---------------IMPORTANT NOTICE PLEASE SEE BELOW----------
We are currently on vacation until September 13th, and are having one of our "On Vacation" sales. From August 15th thru midnite August 31st, everything is 15% off, and from September 1st thru midnite September 13th, everything is 10% off.
This is our way of saying thank you for waiting until we return home to ship out your purchase.
We will have internet access while we are gone, and will be able to answer any questions thru the Etsy message system, but we will not be able to ship anything out until after we return. Shipping will be in order of purchase, and will start on September 14th.
If you need an item by a certain date, say for a birthday, in late September, please contact us before making a purchase to see if we can expedite shipping to meet the date you need the item by.
Christmas is coming, and this will be the time to save some $$$$ with a little early Xmas shopping.
We expect to have all items shipped within a week-10 days of our return.
--------------IMPORTANT NOTICE PLEASE SEE ABOVE----------
This is a hanging bracelet holder, meant to be mounted on a wall or other vertical surface. It is made of oak, stained golden oak and finished with 2 coats of clear lacquer. The supporting holder is 17" wide, 12" tall, and extends out from the wall about 4". (Add about 1" on each side when the wands are in place) It has 3 removable wands for holding the bracelets, and each one will hold 30+ bracelets, depending on size. Less wide ones, more narrow ones.
How does this work? You place the bracelets on the bars, and then place the bars on the rack. To remove a bracelet, grab one of the bars by the knob on the end, remove it from the wall unit, and slide off the bracelets up to the one that you want, remove that one, and slide the others back on. If you don't have full bars, you can slide them from one bar to the other instead of taking them off. The small balls on the ends of the rods help to keep the bracelets from sliding off the end. It sounds complicated, but it is really easy to do. The best part is all of your beautiful bracelets are on display all of the time for you to enjoy them.
If you have a lot of rings, we can substitute the top wand for one that will hold rings. It is a smaller diameter, and the smaller ball on the end will pass thru a size 7 ring. If you would like a ring wand instead of the top bracelet wand, just let us know in a message or a note when you go thru checkout. If you need to hold smaller size rings, down to size 5, let us know the smallest size, and we will sand the ball down enough to accommodate that size. No additional cost if you choose a ring wand.
These can also be had in different stain colors. You can pick from any one of the stain choices shown, no extra cost. Just let us know which one you want, and be prepared to wait a couple of extra days for delivery, because we don't have each and every one always ready to go.
Also, the finish listed as natural is actually unfinished, raw wood, nothing added, and is primarily for those who would like to stain or paint their own.
Comes with 4 mounting screws and 4 decorative brass washers
We have enabled Etsy's shipping calculator for this item. It does very well if you are only buying one item, and fairly well if you are buying more than one. If you get to that point and think the shipping is excessive, contact us and we will check it out and make sure the shipping is correct for you.
Shipping weight is 4 pounds.
Need one with 4 wands instead of 3? Click here:
https://www.etsy.com/listing/206709945/large-wall-mounted-hanging-bracelet?
Click here to go to our main shop page and see what other jewelry holders we have:
https://www.etsy.com/shop/SpiritRanchCreations?ref=si_shop#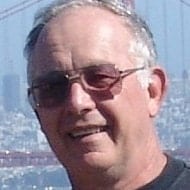 KENNY DANZER
ON SALE Wall Mounted 3 Wand Hanging Bracelet Holder Storage Display Oak
Listed on Aug 11, 2016
8813 views