Need a new idea for chores? Make a fun magnetic chore and boredom buster chart for your kids with this printable! I'm a mom of 4 kids and with my oldest being 13, I've had lots and lots of practice being creative to keep them busy. I am constantly being complimented on their politeness and character... and I think I've finally come up with an actual system that easily reflects how I've taught them manners, thoughtfulness, time management and accountability. I'm excited to share this with you and hope it helps you raise great kiddos too!
THIS LISTING INCLUDES:
This listing includes a 4 page printable PDF file. The finished chart will need to be crafted by you at home! :) Please see pictures above for a completed chart.
HOW TO CRAFT THIS PRINTABLE:
"Crafting" this printable is easy! Simply print, trim, laminate and mount to a 12x12 magnetic board. I purchased a magnetic tile (one for each of my kids) at a home improvement store, then framed it in a 12x12 scrapbook page frame from a craft store. When mounting, I used a regular glue stick; liberally covering the entire word strip as thoroughly as I could. I let it dry over night and my boards have held up beautifully. I suggest hanging them in a high traffic area (like your kitchen or command center) so they become a focal fixture and daily reminder. For my magnets, I bought a multi-colored mix of flattened marbles / floral fillers in the floral section at a craft store and used a hot glue gun to attach the magnets.Another idea I had was after mounting each word stripe, attach the 12x12 magnetic tile to a 13x13 wood plaque.
HOW TO USE THIS PRINTABLE WITH YOUR KIDS:
After "crafting" your printable (instructions below) use it daily as a time management system. It includes not only a variety of ideas to keep them occupied, it also is a chore tracker and behavior monitor. It's simple. My kids have to "work on their boards" before they are allowed to watch TV. At our house, TV is a privilege earned only when they've been productive with their time and the board gives them many, many options to do so. Some days the TV is off until a certain time, others we agree on completing a certain # of magnets for a certain amount of TV. I'm actually not very structured with this and change it up each day. If it's a beautiful day outside, I'll probably make it tougher to earn TV time. On a boring rainy day - they may only have to do a few to earn an hour or two. Whatever you choose to motivate your kids, you can just use this board to track it.It's important to note that my intent isn't for them to necessarily fill their board each day, my intent is to direct them to their board when they don't have anything to do. It has completely KILLED the "I'm bored" scenarios and has helped them develop some amazing habits that I love. Imagine one of your kids disappearing into their bedroom for an hour to read... without being asked!! Imagine overhearing or seeing a kind act towards another sibling without being prompted. What I love about this system, is it "prompts" them with a general idea, but gives them the freedom, variety and flexibility to choose what to do. One day "Something Quiet" may be playing a board game and the next it will be playing with toys in thier bedroom. One day "Something Artistic" may be drawing or coloring a picture, the next it might be painting rocks or playing with play dough. Seriously, this board works like magic for our family and I think it will work wonders for yours as well!PS... Don't worry about young kids that don't read yet. After only about a week of using it daily with your help, they'll begin to associate and recognize each word stripe. My 5 year old picked it up in a matter of days and no longer needs help finding the right one to mark what he's done!**In this printable, I've also included a sheet of blank coordinating cards. Use these as either chore or idea cards to help keep your kids with lots of things to do. It'll help you have a great start and soon, they'll know all their options and you won't even need them. On page 4 of the printable, you'll find an alphabet of letter tiles so you can customize each of your child's boards!
↔↔↔↔↔↔↔↔↔↔↔↔↔
OTHER HELPFUL DETAILS
↔↔↔↔↔↔↔↔↔↔↔↔↔
✱ Upon purchase, download your files here:
www.etsy.com/your/purchases
IMPORTANT NOTE: No physical print or product will be shipped. Customer is responsible for downloading, printing and assembly. Print quality may vary depending on paper quality, ink quality and print settings. For best results, consider printing PDF's at a copy store and ordering photo prints of JPEG images. When printing at home, using high quality paper and your printer's BEST print setting will yield the best results.
✔ Personal Use ONLY
✔ Resale in any form (physical or digital) PROHIBITED
✔ Giving FINISHED physical item as gift is OK
✔ Group Use Permission:
http://etsy.me/1EVCxDv
✔ For Clarification on Use... just convo me! :)
© 2010-Present ALL RIGHTS RESERVED
Commercial/Mass Printing Prohibited
www.mycomputerismycanvas.com
Learn more about the shop and process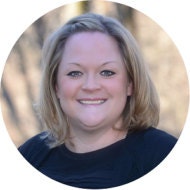 Colette
Subway Art "To Do" Chore Chart, Boredom Buster - Printable INSTANT DOWNLOAD
---