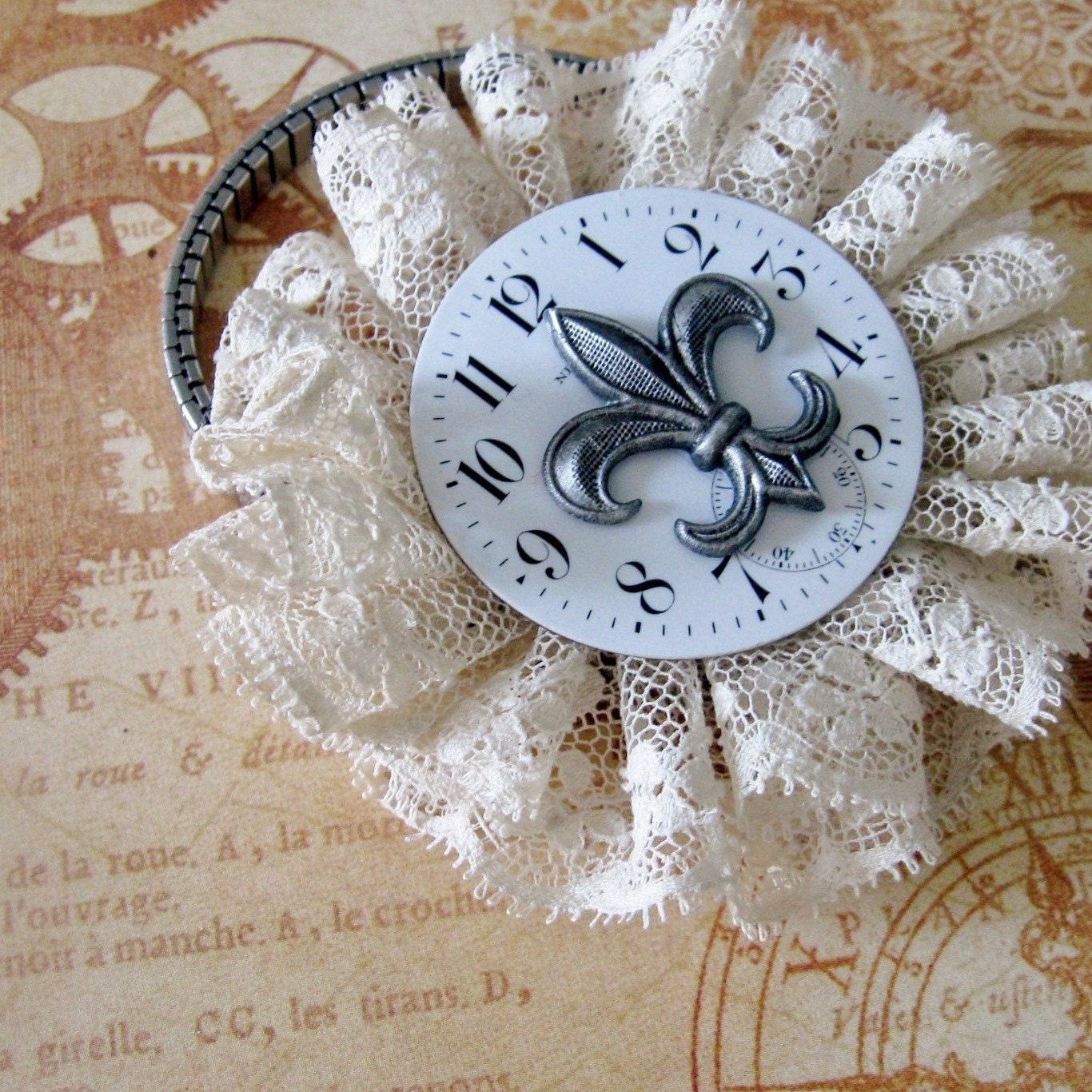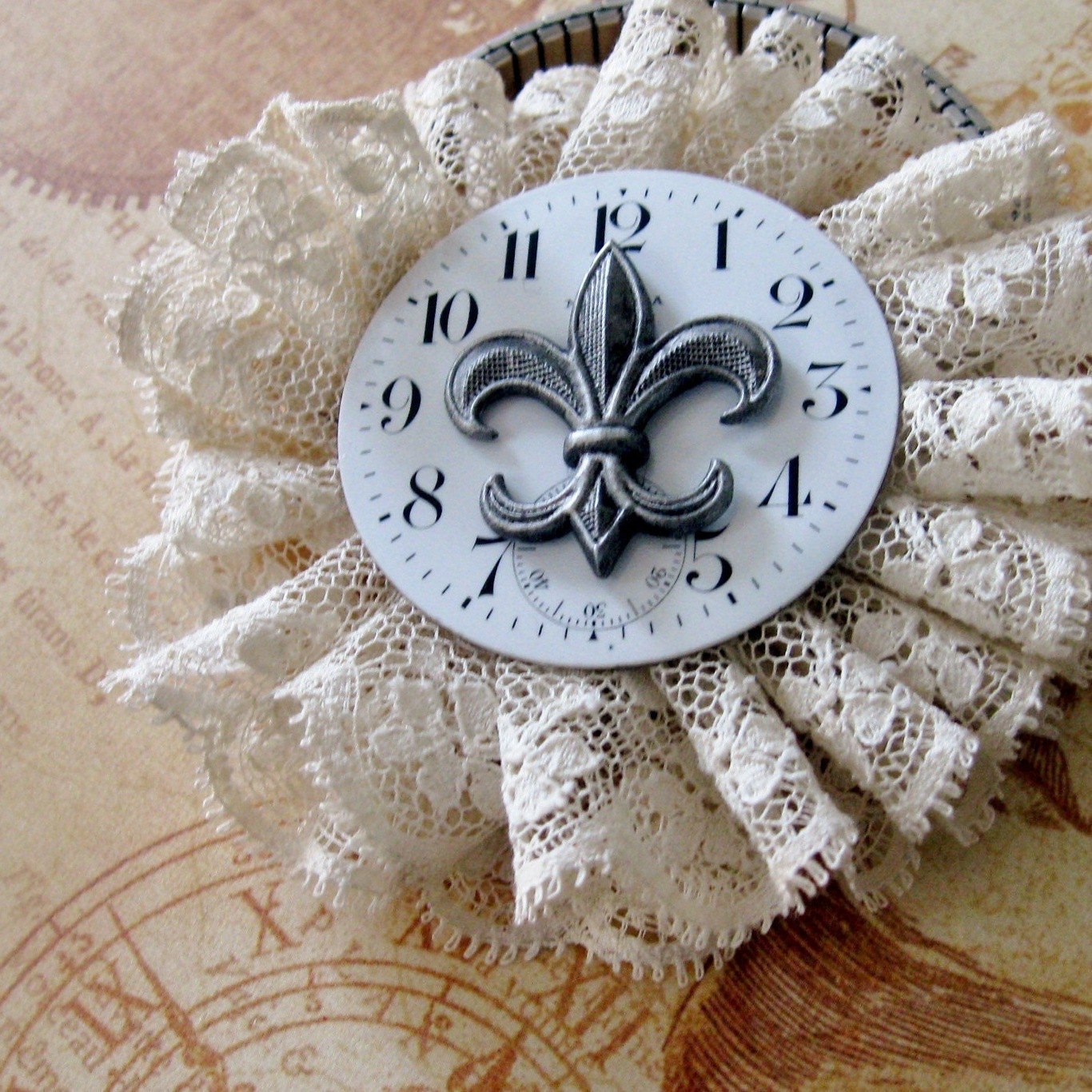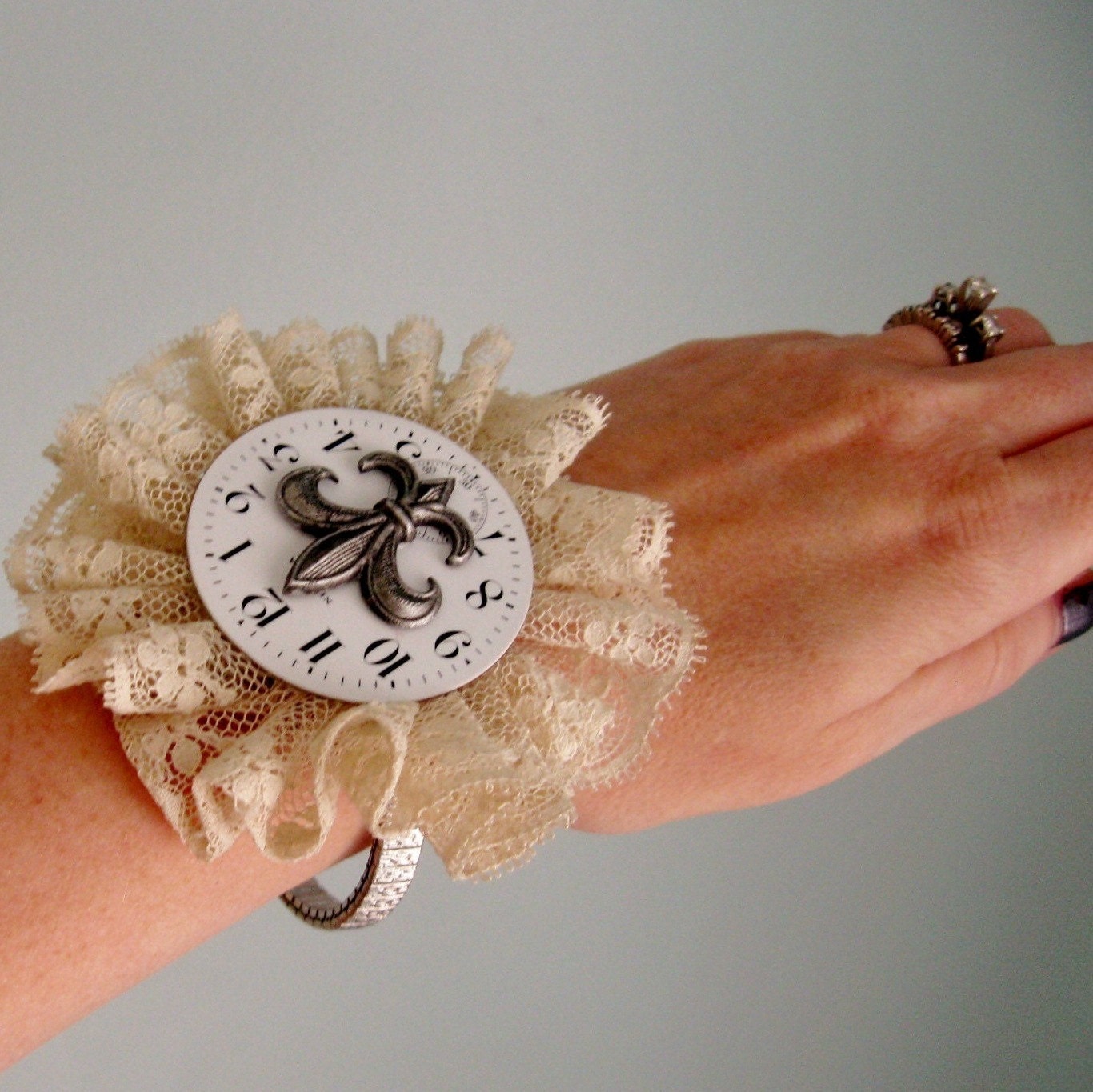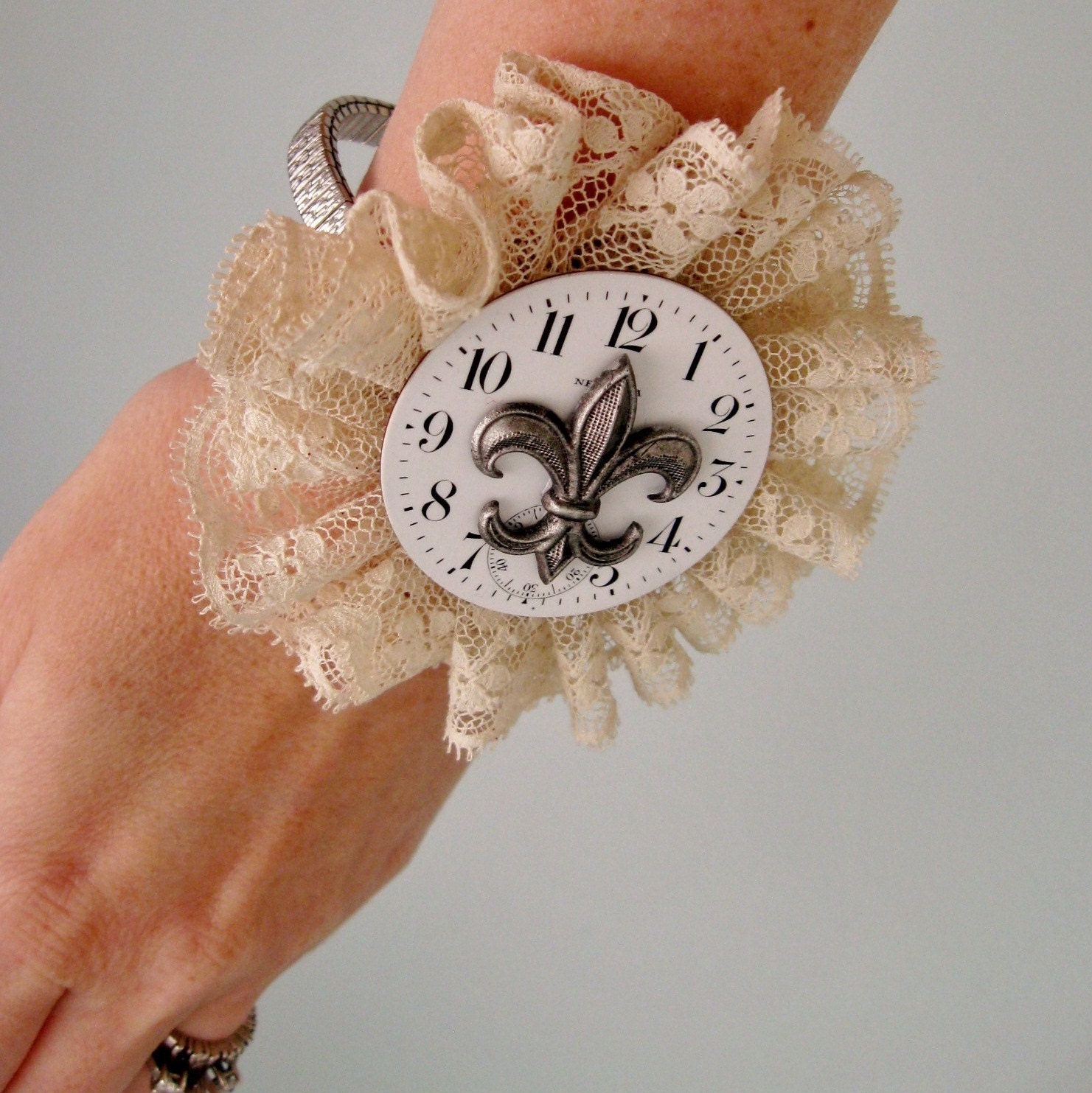 Great old antique enameled watch face set on antique stitched lace and brass filigree with a vintage expanding watch band.

Expanding watch band, rests at 7.5 inches, expands to 10".

I ship once or twice a week, always happy to take special orders for special events or gifts. I also offer discounts for multiple purchases.