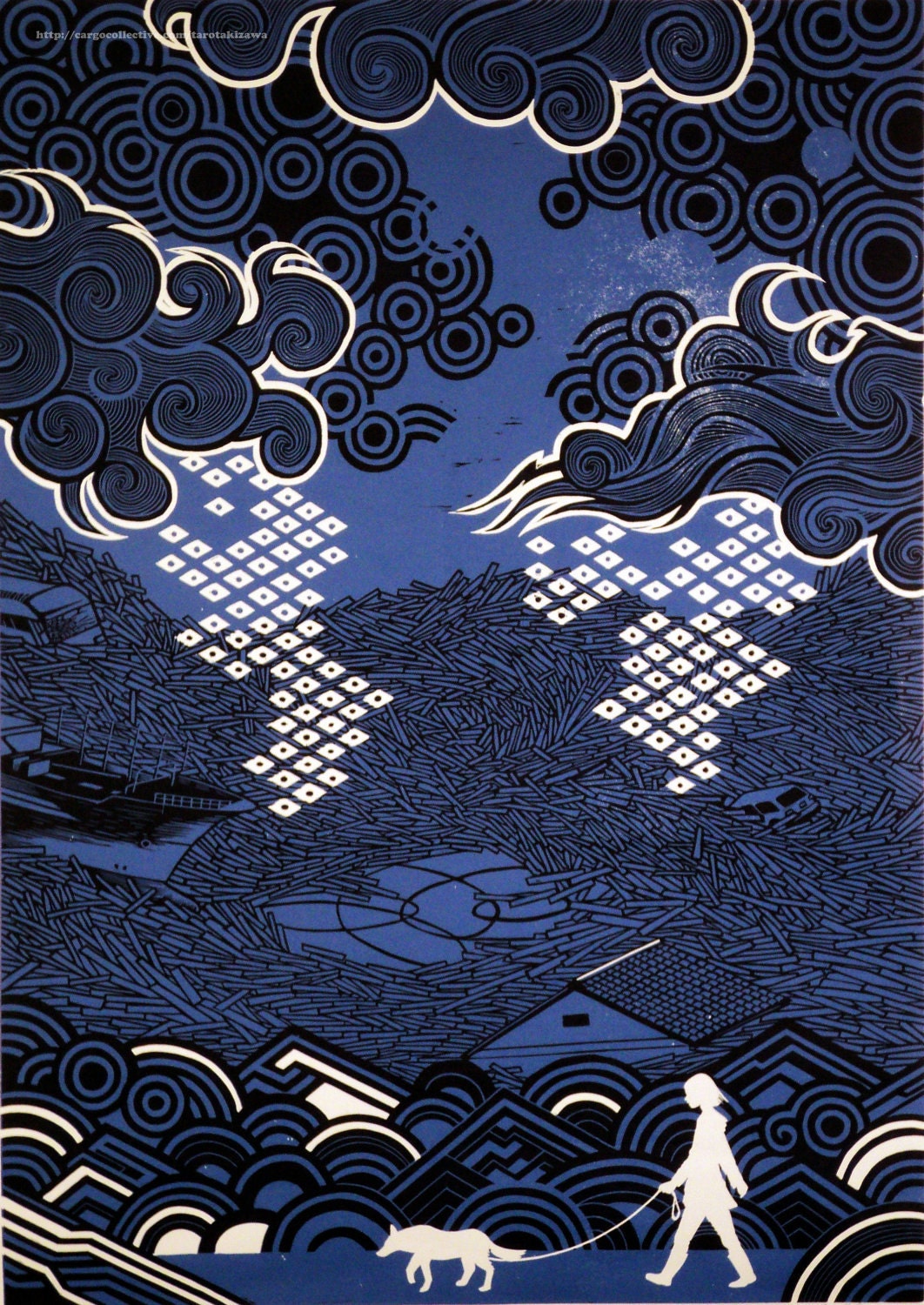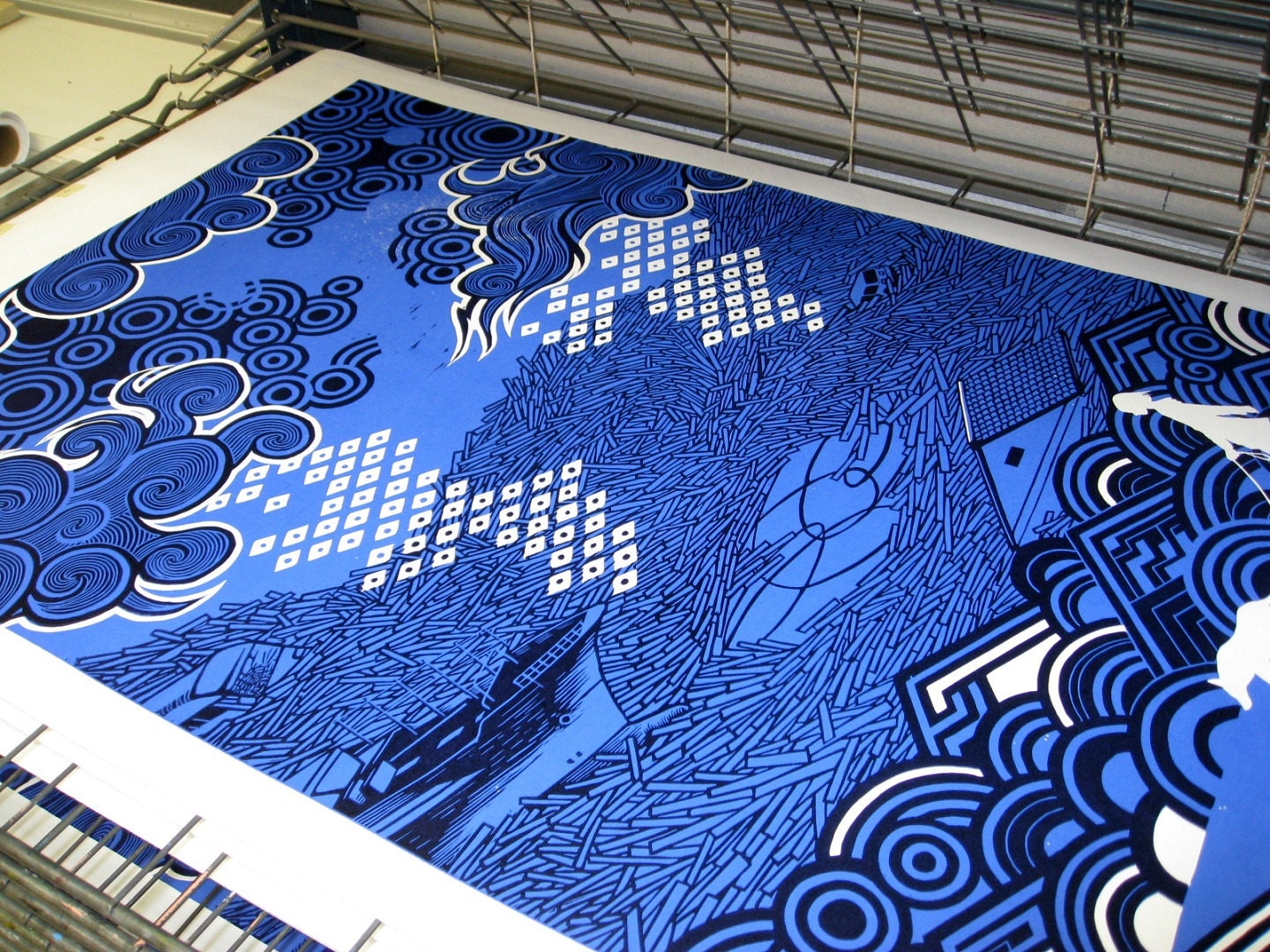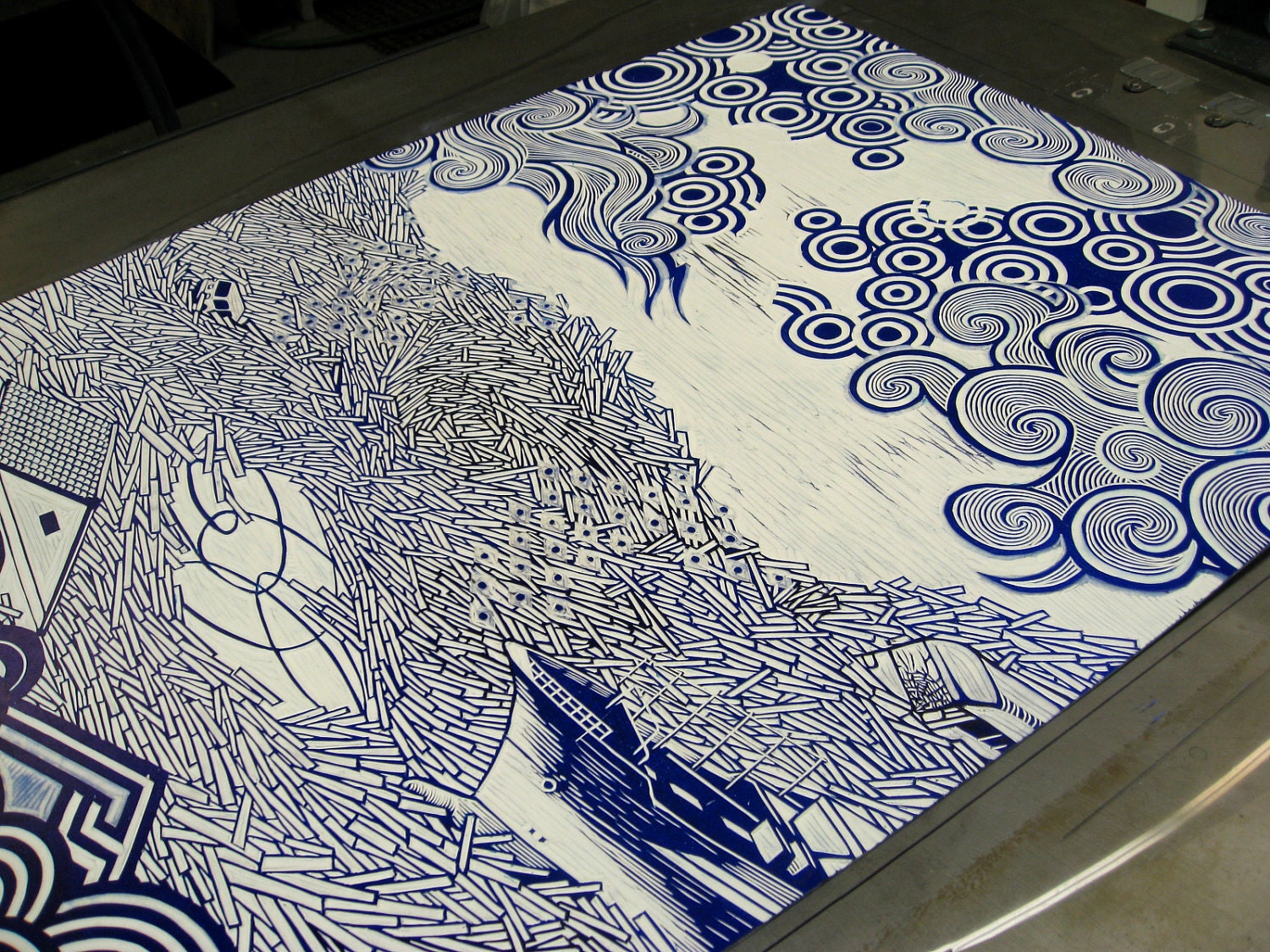 2 layers reductive relief print, edition of 10
34,1/2"x24,1/2"
carved into Komatex(PVC foam).

This item will be shipped rolled, it will unroll without a problem.

This print is about the recent earthquake disaster in Japan in March 2011.
I am not in Japan now but it shocked me, such impact made me think what can I do about this besides sending money.
So I decided to make a print.
I was doing research and looking at tons of pictures and youtube videos about the earthquake and there were few pictures that I was really interested in.
There were people walking around the destroyed cities, the regular life turned into extraordinary and that extraordinary day is now their regular life. And that was really shocking to me.
Meet
the

owner

of

takiz1t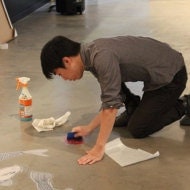 Taro