For any greyhound that is having trouble walking, or going potty, this handy sling harness is a must. As you walk beside your hound, you simply hold the fleece-covered center handle and help your dog walk like you were carrying a suitcase. Help your dog easily up and down the stairs without bending over. Steady your dog while walking on ice or slippery floors. Very helpful for dogs that have trouble getting up and lying down. You can give them a hand anytime without hurting your back! Useful for tripods, either front or rear. Made from lightweight nylon pack cloth and comfortable polyester fleece lining, the harness can be worn 24/7 and is machine washable/air dry. It includes a D-ring between the shoulders, so you can safely attach a leash and/or an I.D. tag. Fully adjustable, this lightweight harness is custom made to your hounds' measurements. All that is needed is your dog's "waist" measurement, just past the last rib while your dog is STANDING UP and please enter this in the "notes" section of the order form and whether your greyhound is a male or female. Color is black, with 1" wide nylon webbing straps and acetal hardware. Instructions for use and care included. Modeled by Cara & Jerry Brockhoff's bridge angel, Alice.

Please understand that making these items is not my primary job. I build the assistance harnesses one at a time to order and they are custom sized for your dog. I make them when I can squeeze in time and I often travel, delivering greyhounds to adoption groups around the country. I cannot guarantee delivery within a certain number of days, although I try my very best to get these harnesses out as quickly as humanly possible, usually within one week, many times much sooner. If you can live with that, I would be happy to fill your order ASAP. I know from personal experience how great the need is when someone's dog becomes compromised.

100% of your purchase will benefit the homeless hounds of God's Greyts Greyhound Group.

Customer endorsements (with permission)

Chris: Your harness made life so much easier for our little Bree...it improved her quality of life, and helped her feel safe and secure when we assisted her in getting up. The harness was so soft and well made, Bree wore it 24 hours a day with no problems as far as rubbing or irritation. It seemed to be very comfortable on her little body. It is a wonderful product, and we wanted to thank you for making it available for all of us who are sharing our lives with senior Greyhounds.

Susanne: Your harness is fantastic, I am very pleased. Thank You so very much! It is so much easier to assist Chelsea and just as you said a tremendous help going down stairs. Gee, what a big difference it makes. On her bad days I can break the stumble or fall with no problem. It is also very easy to stop the forward thrust when going down stairs. I like the support and protection it gives to her body and vital organs and at the same time keeps her spine aligned. I can hold her in a standing position or if necessary let her gently go down without any body harm. No question about it, I am in complete control with her new harness....and that has allowed her to feel safe. It honors me that she can trust me to protect her. It is rewarding bond. She doesn't mind wearing it at all. So we are all very happy campers here. Again, Thank You!

Mary: I love, love, love your assistance harness. It's been a lifesaver for my JJ. It works so well. I'd like to have another one made just to have on hand...or even loan out if someone else wanted to try it. Again, thank you so very much for making this wonderful item. It's been exceptionally helpful getting JJ into my van and going up steps, even if there are only 2 or 3. I wish I had had this last winter. With the ice we had it was a nightmare with JJ slipping outside and then making it worse by thrashing around when I'd try to help him.

Jennifer: I just wanted to say thanks again. It's been a little more than 6 months since Gyro's diagnosis and 5+ months since amputation. He wears his harness 24/7, it's well-made, washable, obviously very comfortable and we think it's absolutely awesome. I sincerely appreciate how quickly you got the harness to us in our time of need.

Claudia: Carol, the harness has been a life saver!! Thank you again for getting it to us so fast... We love it!!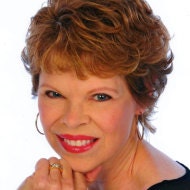 Carol Becker-Rizzo
peelmeagrape2's custom order
Overview
Handmade item
Materials:

nylon pack cloth, polyester fleece, polypropylene webbing, acetal hardware

Feedback: 189 reviews
Ships from United States to select countries.
Listed on Jan 22, 2015
5286 views