*You will receive one-half (1/2) ounce of dried, organic Rose Hips fruit, freshly sealed in a zip-lock bag, embellished with a bow and a tag.

*If you want more than a half ounce, I'll be happy to custom an order for you!

*Please re-use or recycle the bag when you have finished with it.

*PLEASE READ THROUGH THE FOLLOWING FUN AND INFORMATIVE INFORMATION, OR AT LEAST SCROLL TO THE BOTTOM FOR ANY IMPORTANT PRECAUTIONS OR DISCLAIMERS. THANKS!

ROSE HIPS
-Origin: Chile
-True certified organic by OTCO
-Certified Kosher Through Earth Kosher
-Free from irradiation, ozone treatment, sulfites, gasses, and other sanitary chemicals
-Unsurpassable in color, depth, taste and aroma
-Processed and handled according to strict organic standards
-Lab analyzed for quality, safety and true botanical identity

GENERAL INFORMATION:

Rosehips, or Rosa Canina, are also known as Hip Berry, Rose Haws, Wild Boar Fruit, Wild Rose and Dog Rose.

Rose hips develop on wild roses as the flowers drop off. The rose hip, also called the rose haw, is actually the fruit of the rose and typically is red-to-orange, but ranges from dark purple to black in some species. Rose hips begin to form in spring, and ripen in late summer through autumn.

FOLKLORE / FOOD / FUN FACTS:

--Rose hips are used for herbal tea, jam, jelly, syrup, soup, beverages, pies, bread, wine, and marmalade. They are also founds in teas and liquors and can also be eaten raw, like a berry, if care is used to avoid the hairs inside the fruit.

--The ancient Chinese, Persians, Romans and Greeks all appreciated the benefits of the fruit, sometimes called a hip or a haw. It was used for the bites of rabid dogs, stomach complaints, menstrual problems and diarrhea.

--Rosehips have been found within a body of an English woman buried almost 2000 years ago. Seems the English have been enjoying roses and rosehips since the being of recorded history.

--Rosehips have saved many generations from scurvy due to its high Vitamin C content.

--During World War II, the British government used collected rose hips to make rose hip syrup as a source of vitamin C to replace citrus fruits that were impossible to get.

--Rose hips were used in many food preparations by the indigenous peoples of the Americas.

--Rose hips can be used to make Palinka, a traditional Hungarian alcoholic beverage. They are also the central ingredient of Cockta, the fruity-tasting national soft drink of Slovenia.

MYSTIC / MAGICK / CRAFT USE:

--In magickal practices, rose hips are associated with the planet Venus and the sacred element of water, making them ideal for workings involving love, romance, healing and peace.

-- Promotes love, psychic power, divination, healing, luck, protection

--Rose hips are strung and worn as love-attracting beads.

--Rose hips are used in healing spells and mixtures, and a rose-water saturated cloth laid to the temples will relieve headache pain.

MEDICINAL USE:

--Rose hips have a long history of use in traditional medicine. The iron in rose hips make them an excellent supplement for menstruating women, and rose hip tea is a rich source of vitamin C, carrying all the benefits of that vitamin. In addition, the various flavonoids in rose hips have potent antioxidant action, helping to protect the body from the effects of stress, aging and the environment.

--They are one of the most concentrated sources of vitamin C available, which has led to rose hips being included in many common cold preventives and remedies. While the efficacy of vitamin C in preventing the common cold has been questioned, there's no doubt about the beneficial effects of vitamin C. In addition to C, rose hips also contain A, D and E, as well as antioxidant flavonoids that may reduce the effects of aging and help prevent cancer.

--A study of a rose-hip preparation for treating rheumatoid arthritis concluded that there was a benefit, apparently due to both anti-inflammatory and anti-oxidant effects.

--Rosehips also contain maltic acid. Women suffering from Fibromyalgia are almost always found to be deficient in maltic acid. Herbalist at the turn of century suggested we all drink a cup of rosehip tea daily.

--Rose hips are used to quell colds and influenza.

FOR EDUCATIONAL PURPOSES ONLY. THIS INFORMATION HAS NOT BEEN EVALUATED BY THE FOOD AND DRUG ADMINISTRATION. THIS INFORMATION IS NOT INTENDED TO DIAGNOSE, TREAT, CURE, OR PREVENT ANY DISEASE.
Learn more about the shop and process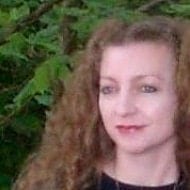 Cyn
Frequently asked questions about GreenNymphGrotto
ORGANIC Rose Hips - Chopped and Dried - Great in Tea - Delicious, Healthy, AND Promotes LOVE and Luck - Half Ounce
---
Overview
Handmade item
Materials:

ribbon, paper, plastic bag, rose hips, dried fruit

Ships worldwide from

United States

Feedback: 624 reviews
Favorited by: 19 people