... vintage dress ... this STUNNING PRINCESS styled WEDDING DRESS with the shawl wrapped sheer over the lacey long sleeves is so princess-kate hot and perfect for that VINTAGE WEDDING!Fine little details are everywhere in the waist flowers, the shawl wrapped front and back, the laced edge on the straight bottom back-slit edge and even the sleeves are darling with bottons and lace embossed on the full sheer laced sleeves - in a stunning ivory tone and oh so stunningly!
Beautifully sewn and cared for, this dress is simply beautiful! I sell them as I found them so they can be cleaned after shipping/altering although this dress does not look like it was ever worn.
Label FRENCH LACE CALIFORNIA - noted as a size 10 - size, measurements as follows: length from shoulders empire bodice waist is 13" - approx waist diameter along the end of the bodice is 28" - underarm to underarm diameter is 36", fill lenth shoulder to bottom hem is 49".
THIS DRESS IS a Vintage SHOW STOPPER! lovely for a vintage wedding!
If you love vintage check out my blog at
http://thriftydiversions.blogspot.ca/
and visit all 6 of my shops - see links below to the other shops!
I will gladly give you a volume discount COUPON to use on checkout if shopping across the shops or interested in more than one item in any or all shops.
Buyer PAYS the SHIPPING cost. I ship worldwide.
PLEASE email me to gladly reserve an item while I quickly get you a shipping quote or figure out a volume discount rate - then only one paypal transaction is necessary (if you do purchase without a shipping amount that is fine but then you will need to complete a second shipping payment following the quote) - sorry but with such a variety of items and multiple buys the quotes are specific to the unique order and each customer so impossible to pre-determine - it may take a little longer but it is to find you the best (multiple buy) shipping rates.
I ship on Wednesdays of each week.
As I offer vintage merchandise all sales are final but if you are not happy please contact me.
I'm listing as quickly as I can - retro finds and vintage funk to add to your stash-mania!
Check back here often as I am madly stocking the Etsy shelves!
ALSO please check out my writer's CRAFTING and DESTASH etsy shop at:
http://WritersCraftToo.etsy.com
AND my funky OFFICE Antiques shop INKTIQUES at:
http://Inktiques.etsy.com
AND my vintage KITSCHY Canadian Prairie VINTAGE shop at:
http://CndnPrairieAntiques.etsy.com
AND my vintage THRIFTY Diversions shop at:
http://ThriftyDiversions.etsy.com
AND my vintage STATIONERY at DearNellieStationery:
http://DearNellieStationery.etsy.com
If you love vintage funk check out my BLOG at http://thriftydiversions.blogspot.com/
THANK YOU for shopping at LandlockedCottage on Etsy!
Michelle
Learn more about the shop and process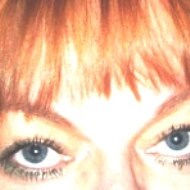 Michelle Greysen
vintage wedding ... PRINCESS BEAUTIFUL Bride dress ... vintage wedding dress
$270.00
Shipping included to the U.S.
---