This item sold on August 9, 2012.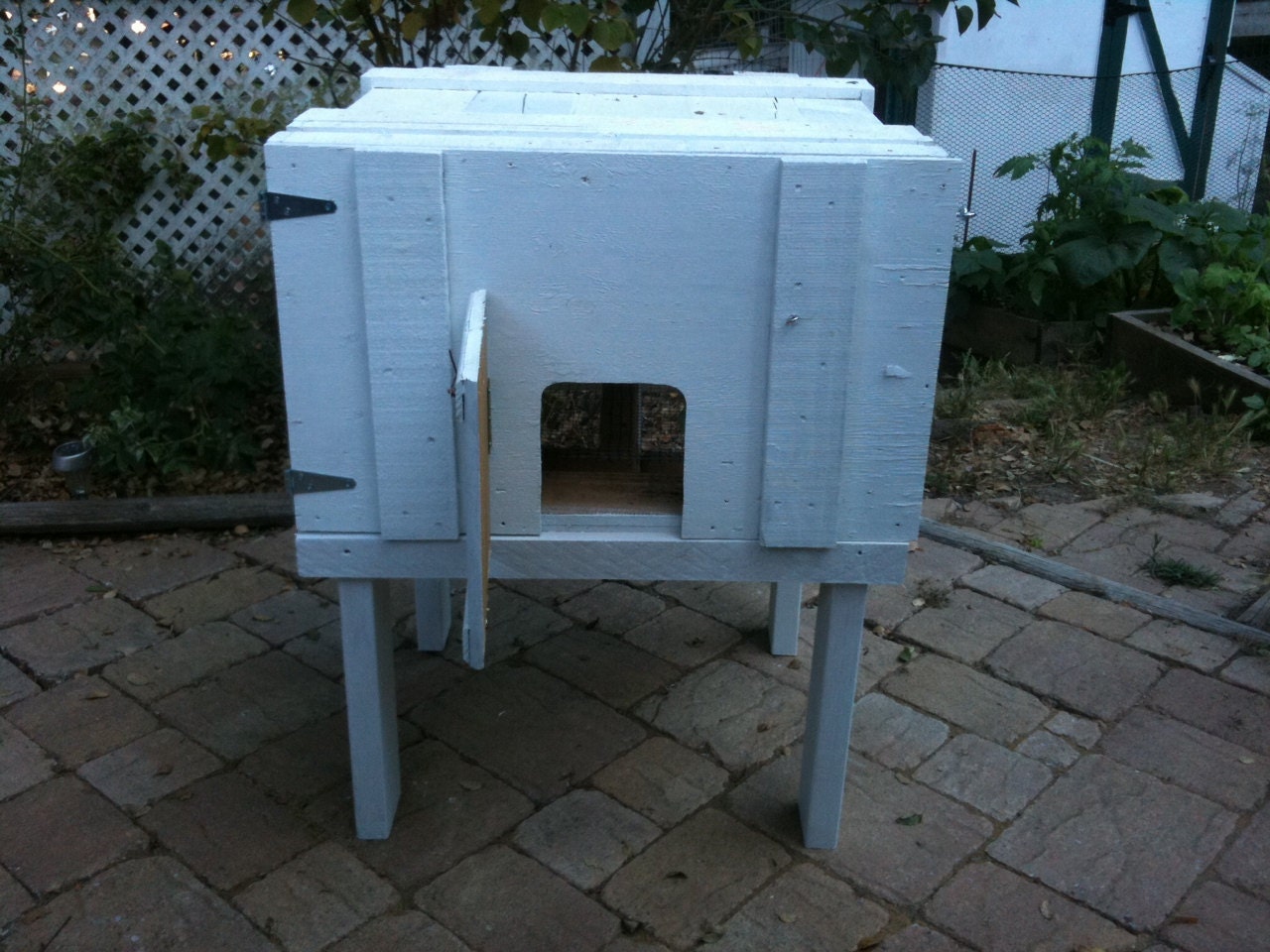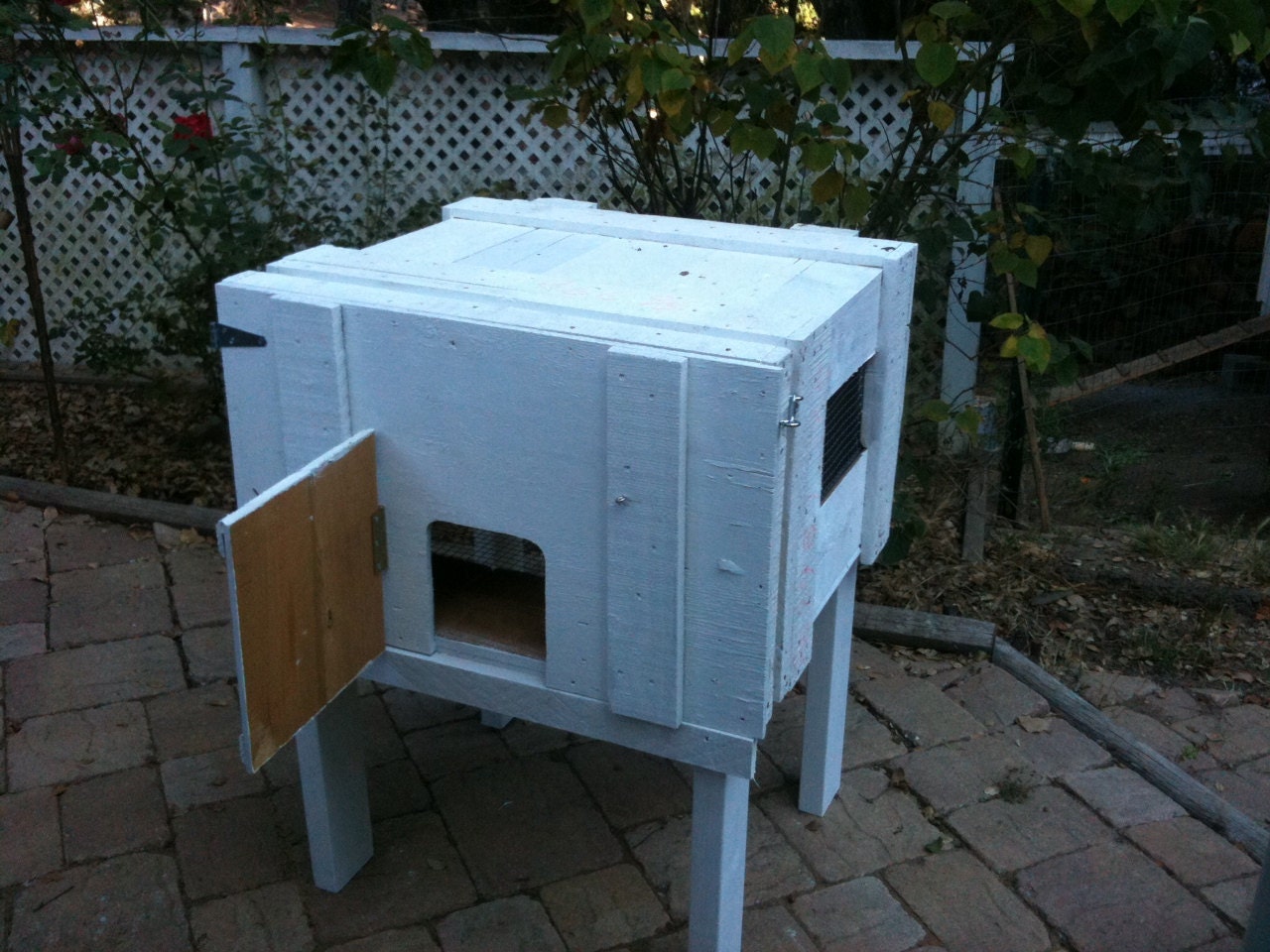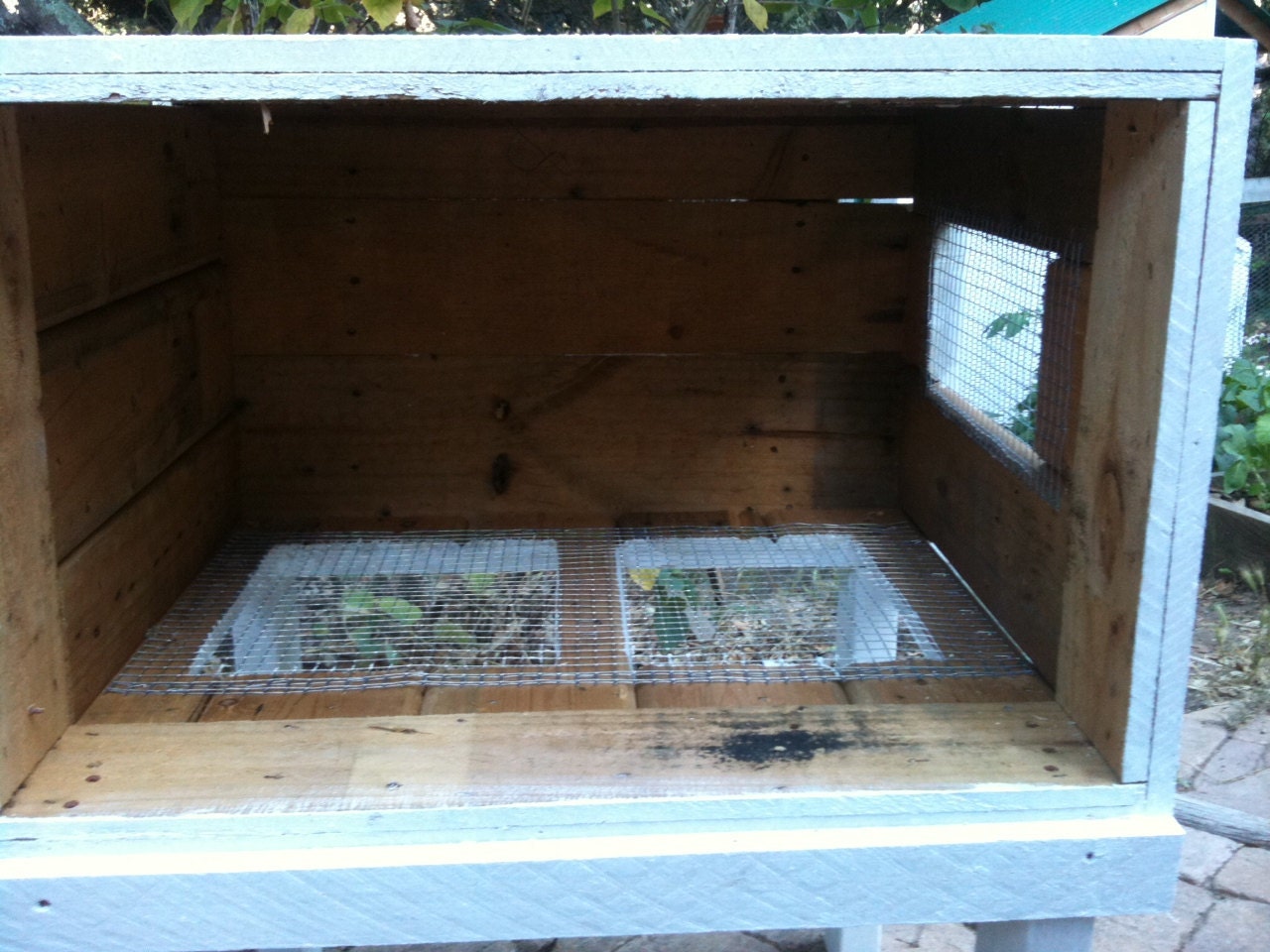 This is a great coop for one or 2 chickens or Bantam birds, pigeons, rabbits, or other small animals. Also useful for housing roosters or broody hens separately from the rest of the flock. Made from a pine shipping crate so it is very sturdy. Perfect to keep your pets in and predators out. I use one for young pullet hens before they are old enough to stay with the rest of the flock. I use another as the home for a little Bantam rooster. Great rustic look for a backyard micro farm.

Features include:
*Sturdy, reinforced all wood construction in pine for a clean scent
*Floor has cut-outs and 1/2" hardware cloth for ventilation and for droppings removal
*Smaller door is 6" x 7" perfect to add a ramp and fits smaller animals. This allows smaller animals access but keeps larger ones out.
*Larger door fully opens front of coop for easy cleaning
*Outer dimensions of the box are 27" wide by 23" deep and 17" high. Inner dimensions are about 2" smaller on each side.
*Side window covered with 1/2" harware cloth allows cross ventilation and viewing.
*Sturdy legs 18" high can be fenced in for a small grazing area if desired.
*Painted with one coat of primer. You can paint a final coat of your choice yourself, or just leave as is for a rustic whitewashed look.
*If you will use this for a bird I will include a roost made of oak from my land at no additional charge.

Options:
*I can do a finish paint job in the color of your choice for an additional charge of $30
*A ramp for birds or rabbits can be added for an additional $15
*Door size can be expanded easily for larger hens. I can do this before delivery at no extra charge.
*A 12" x 12" nest box with a separately opening lid can be added for an additional $30.

If custom work is being done please allow an extra few days for delivery.

Because of the size and weight and relatively low price, shipping would cost more than the coop. I will deliver anywhere within 10 miles of my home for free, or contact me to arrange to pick up. I can deliver up to 100 miles from Watsonville CA for a reasonable fee.