This item sold on September 12, 2011.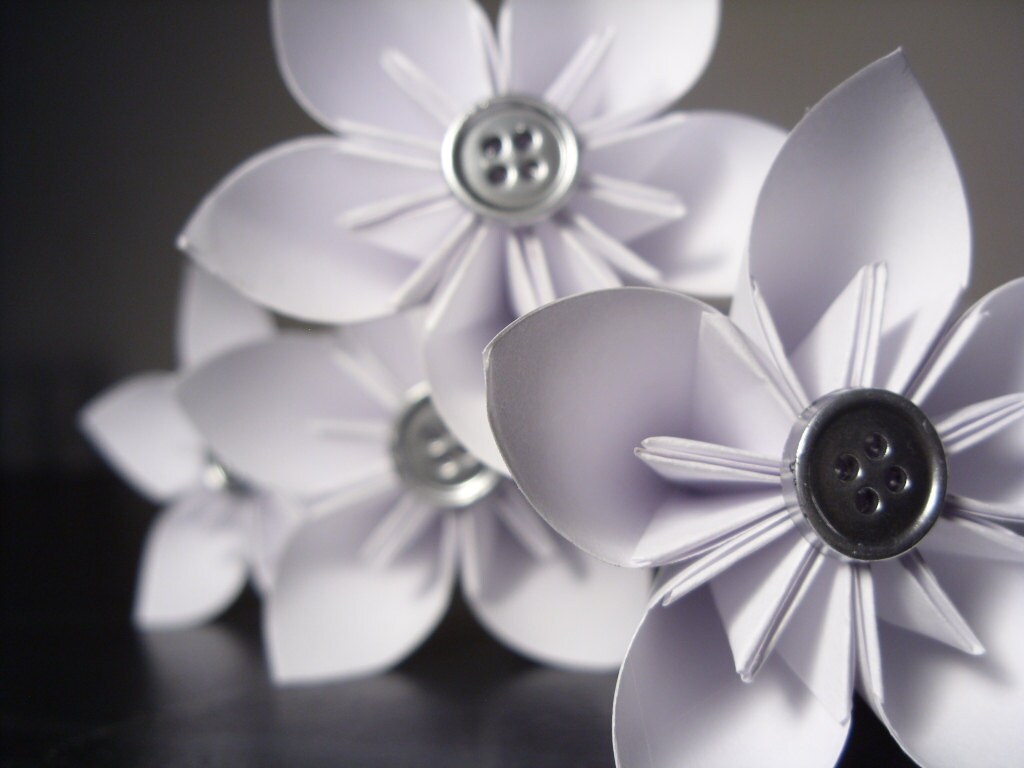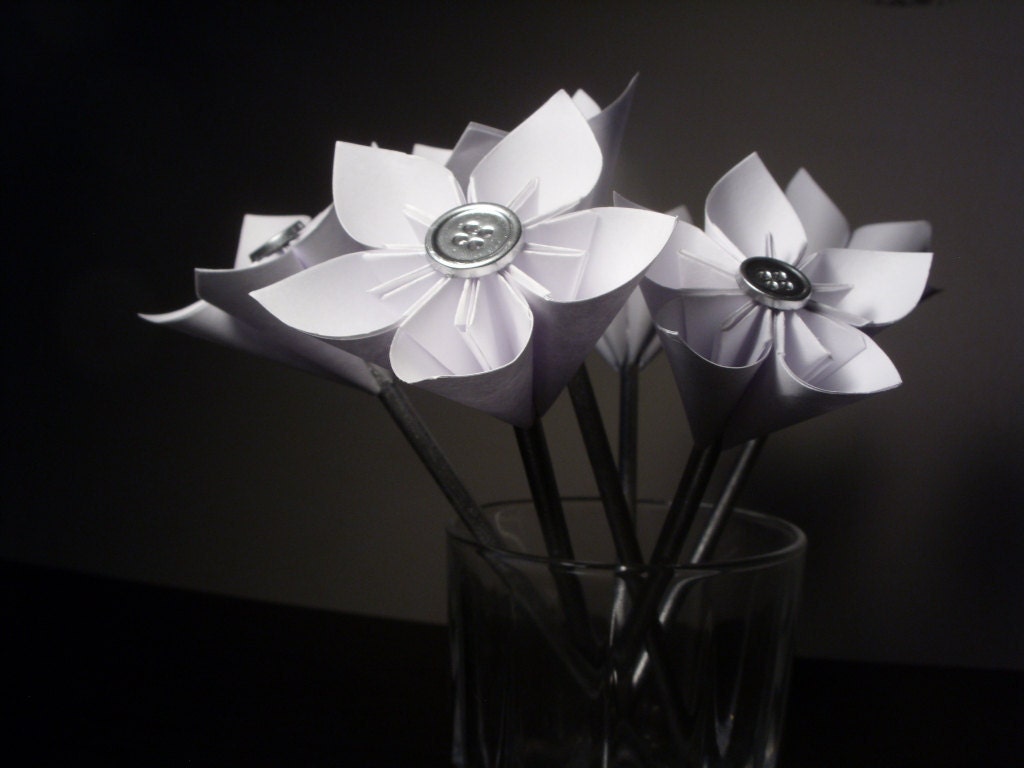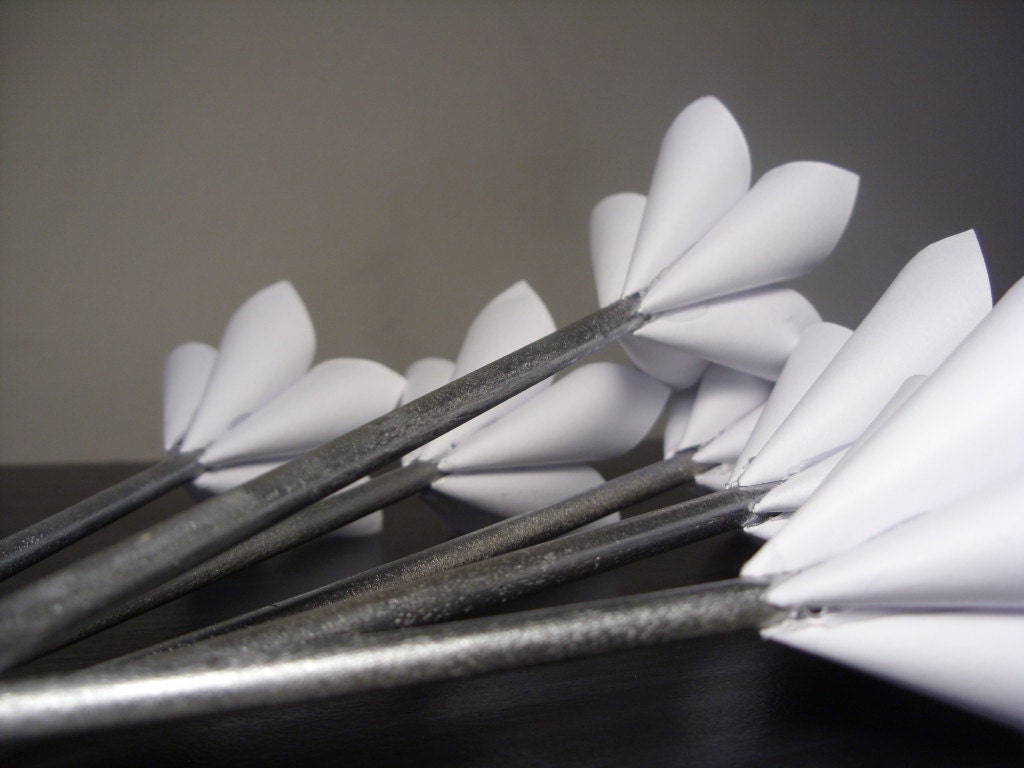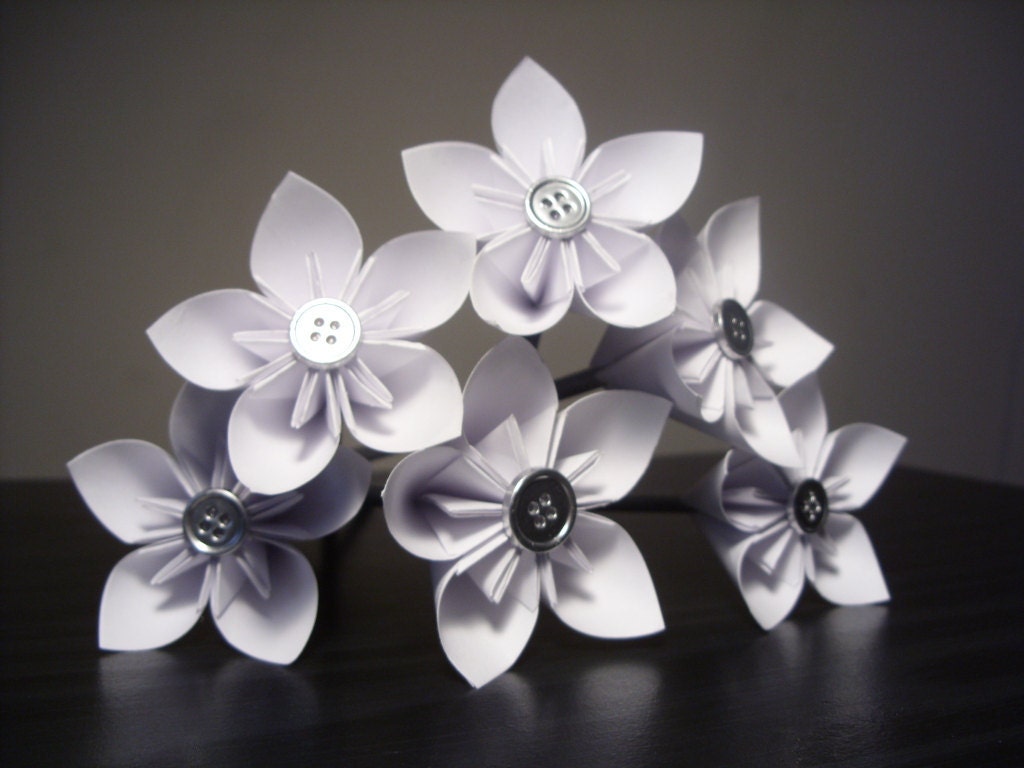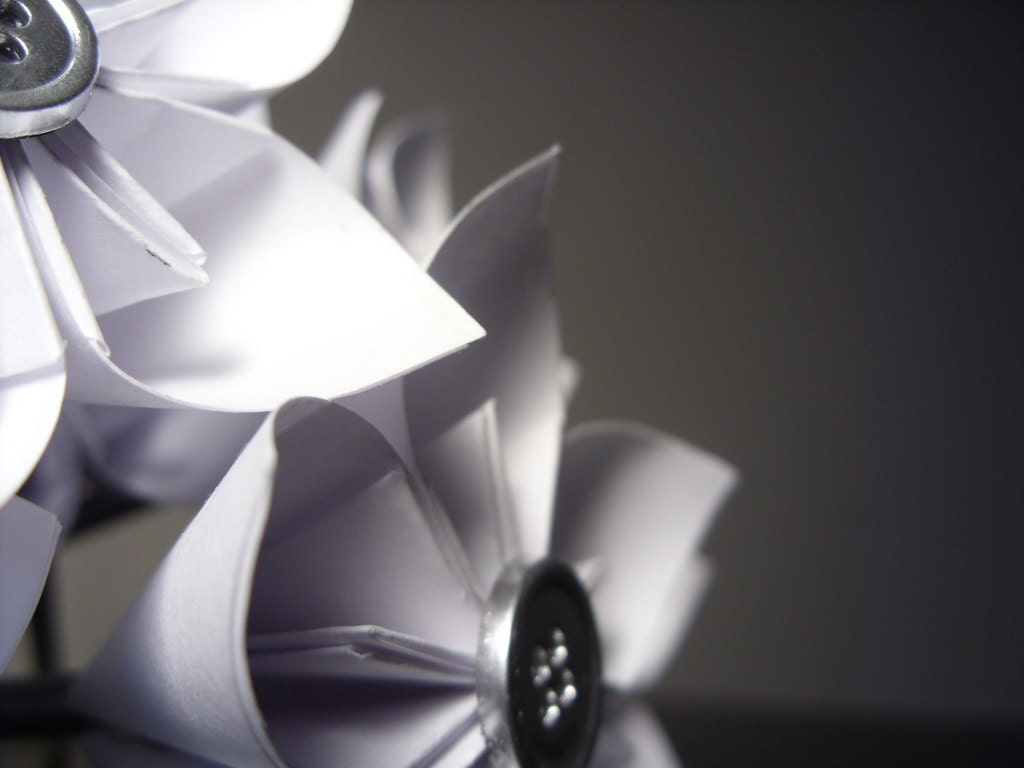 - Origami Kusudama Flowers -
Set of 6 Kusudama Origami Flowers made from white paper. Each flower has a 5 inch silver dowel stem.
Five one size : 2.5 inches. - One is slightly larger.
Each flower has 5 petals, and a silver button glued to the center.
-Please take into consideration that colors may vary slightly from the photos-
The Kusadama Origami Flower is a great decoration. Also a fantastic homemade gift! Can be used as a centerpiece on a table for a party or wedding! Great addition to any college dorm room, office desk, or bookshelf! Perfect for a boy's baby shower!
"*Want something specific to you? Message me with a custom order with what you want! I'll happily take on any requests! You can choose from any size, color, pattern, center! If you have paper you'd like me to make them out of, you can send it to me and I'll send it back to you in flower form! Contact me with any size order!*"
Thank you for shopping!
To get back to my shop, Click Here :
http://www.etsy.com/shop/PaperShell
White with Silver Kusudama Origami Paper Flowers - Decoration, Party, Wedding, Centerpiece (Set of 6)
---